A lady has been left surprised after someone she considered to be her best friend left her out on her wedding day.
According to the lady who has been identified as Wokuhle, her best friend was planning for her wedding but had no wedding planner to plan the wedding for her.
She volunteered to be the wedding planner and helped her plan everything from start to finish.
Two weeks to the day of the wedding, they were having a conversation when she told her friend that she didn't know the dress she was going to wear to the ceremony.
Her friend then told her not to come because she was only going to invite people who were close to her.
True to her words, she told her that she wasn't invited to the wedding and she also respected her wish but still sent her the gift she bought to give to her on the day of the wedding.
She posted: "When I helped her plan for her wedding (She did not have a wedding planner) and 2 weeks before the wedding, i told her I don't know what I am going to wear to her wedding. her response was, "Is it possible to not come? I've decided to invite close people."
See the post below: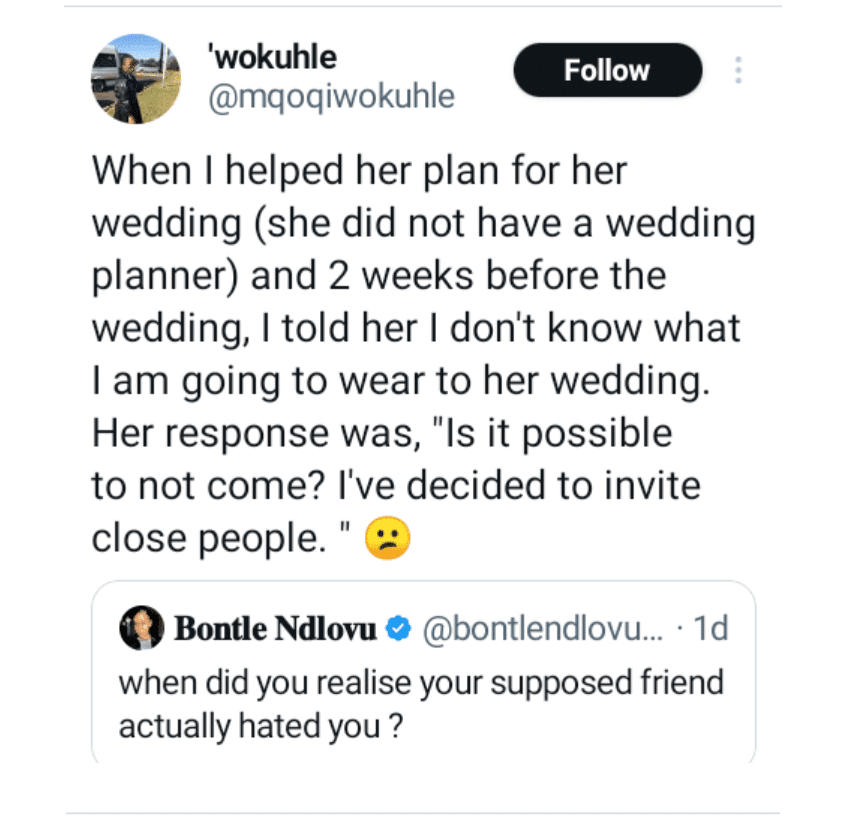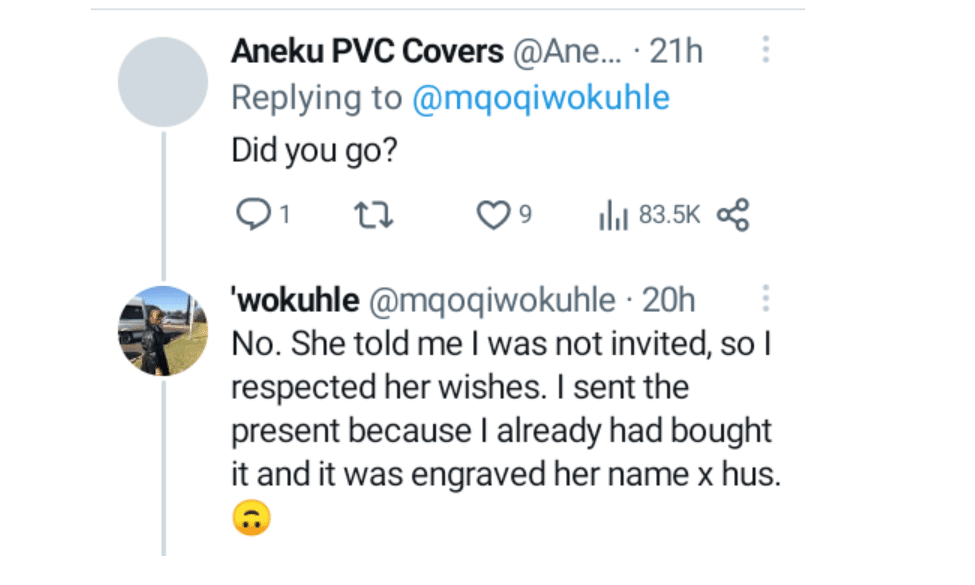 ghpage.com