Business mogul Nana Kwame Bediako aka Cheddar and Freedom Jacob Caesar is currently being dragged on social media for failing to speak on police brutality in the country.
The Hashtag #occupyjulorbihouse has been trending since yesterday after the Ghana Police stopped demonstrators from demonstrating and went ahead to arrest them for allegedly going against the public act.
Videos from their arrest surfaced on social media with other videos showing how the police treated some of the protestors also making rounds.
One person who was manhandled by the Ghana Police was broadcaster Bridget Otoo and this led to an uproar on Twitter.
Netizens called out the celebrities to talk and speak against the brutalities meted out to the citizens who just wanted to demonstrate peacefully.
Though some celebrities have offered support to the protestors, some others are quiet or in other words silent and this act has gotten some netizens angry with the attitude of some of these celebrities who are quick to address issues outside Ghana but not happening in Ghana.
One person who has been called out is Freedom Jacob Caesar.
According to the netizens, Cheddar as he is also known parades himself as the Prince of Africa but he is silent on a case like this only to come later with a two-minute video with his lafa accent.
See some comments below: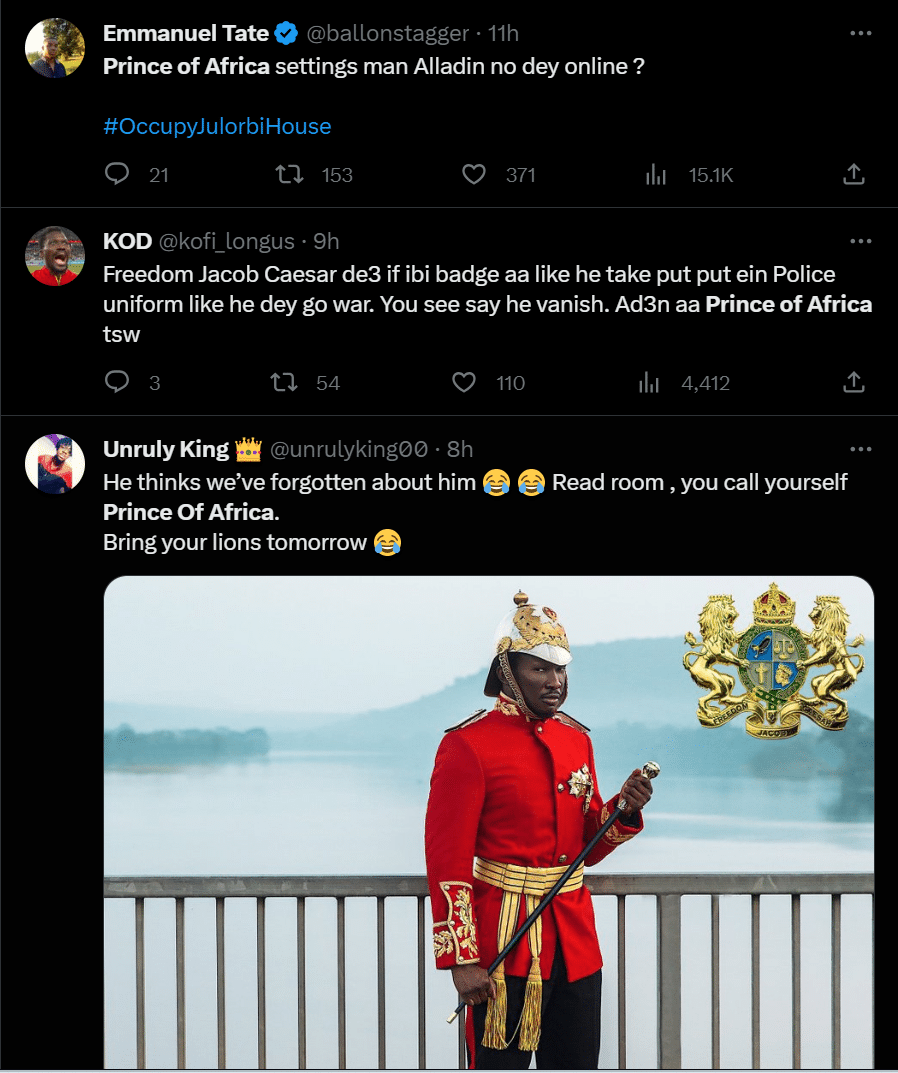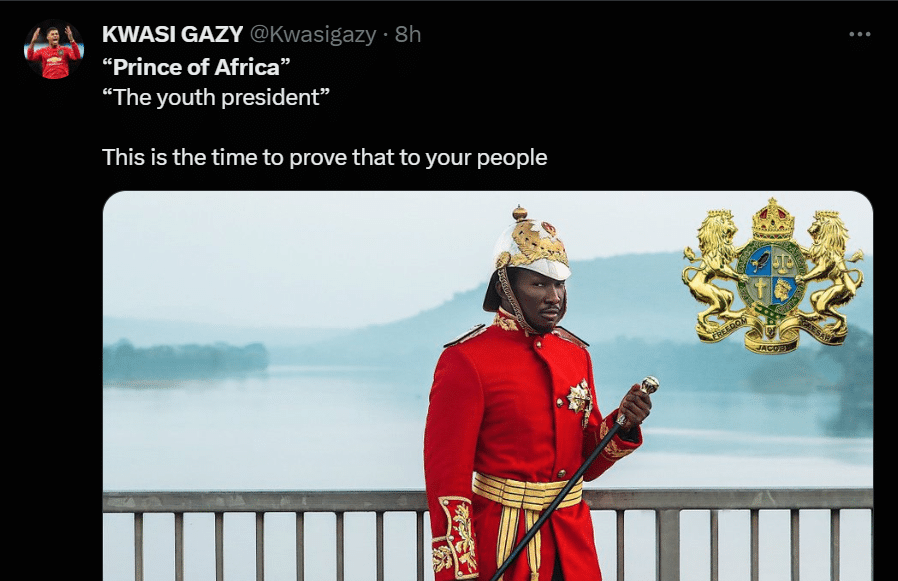 ghpage.com