Alan John Kyeremanten (Alan Cash), a highly regarded Ghanaian politician, is celebrated for his exemplary political career and contributions to Ghana's development.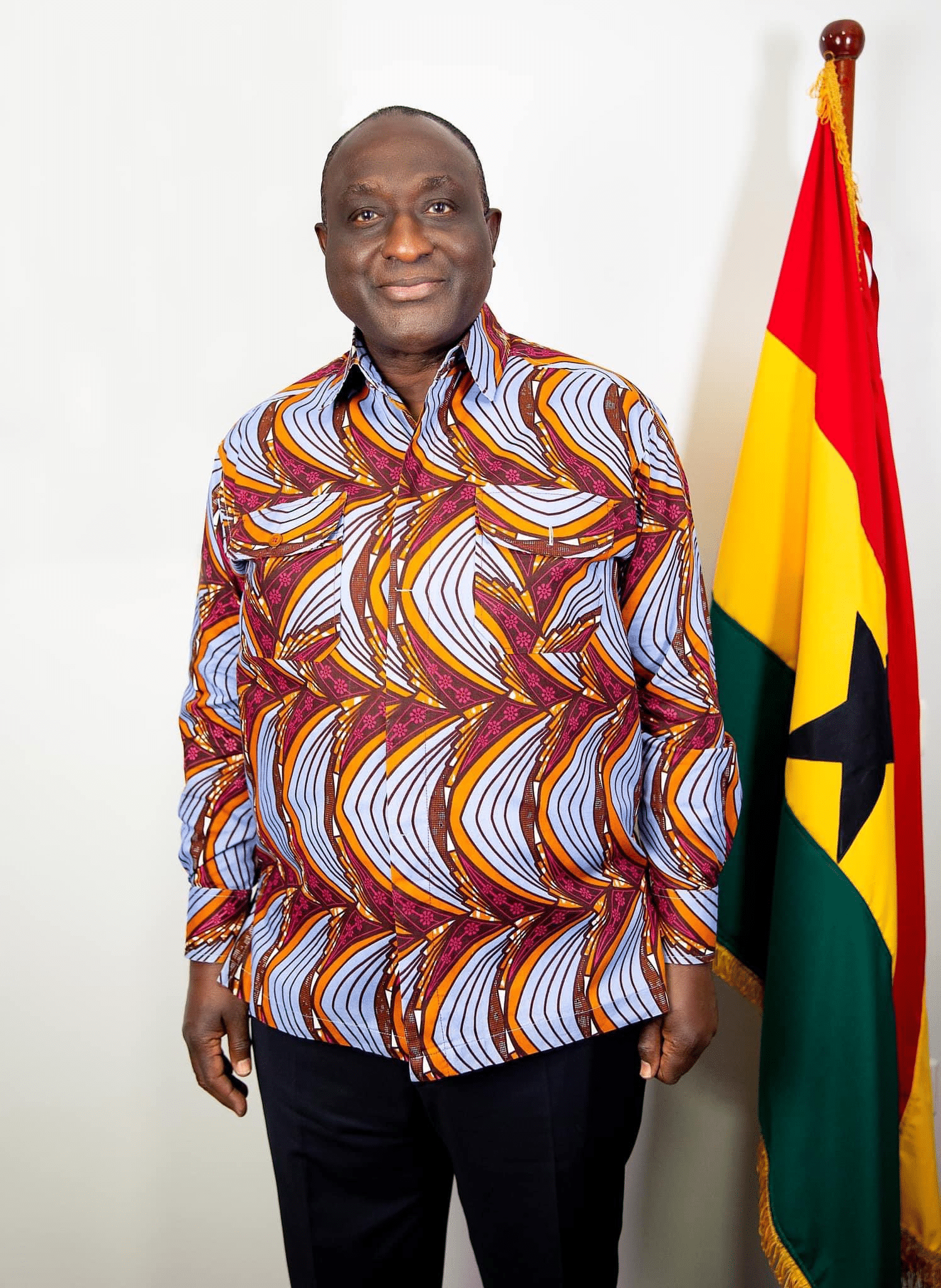 His distinguished reputation and respected status in Ghana's political landscape are widely acknowledged.
This article aims to look at the Biography of Alan John Kyeremanten.
A BRIEF BACKGROUND INFORMATION OF HIS EARLY DAYS
Alan John Kwadwo Kyerematen, born on October 3, 1955, is the son of the late Dr. Alexander Atta Yaw Kyerematen, hailing from Patasse, Kumasi, and Victoria Kyerematen (née Welsing), who comes from Elmina and Ejisu.
He was named in honour of The Most Reverend Alan John Knight CMG DD, an Anglican Archbishop from England.
This Archbishop also served as the Headmaster of Adisadel College and was a mentor to Alan's father, A.A.Y. Kyerematen during the elder Kyerematen's time as a student at the school in the 1930s.
As a result of his mixed ancestry, Alan Kyerematen is fluent in Twi and proficient in Ga, Fante, and possesses some knowledge of French.
He is married to Patricia Christabel Kyerematen (née Nyinah), who is the daughter of Justice Kingsley Nyinah, the Electoral Commissioner of Ghana during the 1979 presidential election. Together, they have been blessed with two children, named Alexander and Victor.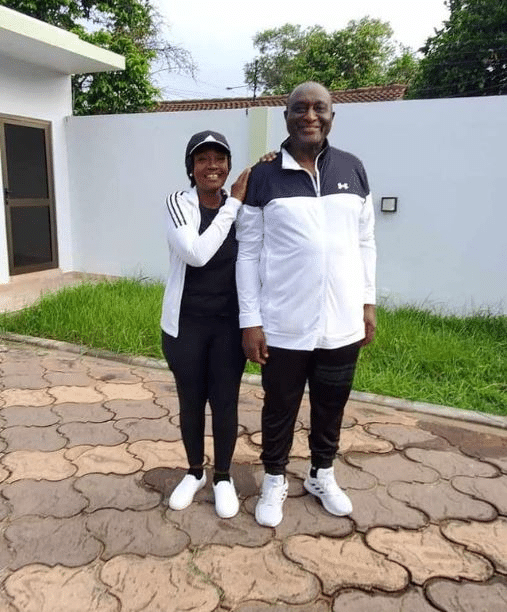 For his secondary education, Alan John Kyerematen attended the all-boys Anglican boarding school, Adisadel College, located in Cape Coast. Remarkably, he entered Adisadel College at the remarkable age of nine years. Following this, he pursued his sixth-form education at the prestigious Achimota School.
Alan continued his academic journey at the University of Ghana, Legon, where he earned a Bachelor's degree in Economics. Subsequently, he pursued a Law degree, LLB, from the Ghana Law School, which is part of the same university. This qualification led to his becoming a Barrister-at-Law, and he was duly called to the bar in Ghana, where he now practices as an attorney-at-law.
Furthermore, Alan Kyerematen holds the title of Hubert Humphrey Fellow from the School of Management at the University of Minnesota, USA. This recognition is the result of his completion of one year of management studies under the Fulbright Fellowship program at the institution.
ALL OTHER DETAILS YOU NEED TO KNOW ABOUT ALAN KYEREMANTEN
Alan Kyerematen boasts an illustrious and extensive career spanning international trade, public policy, enterprise development, politics, diplomacy, and private sector leadership.
He has held key roles as a Cabinet Minister, Presidential Candidate, Ambassador, negotiator, international public servant, and corporate executive.
As Ghana's Minister of Trade, Industry, and President's Special Initiatives (PSI) from 2003, he played a pivotal role in conceiving, developing, and executing innovative programs and special initiatives that have become crucial pillars of economic growth in Ghana.
His tenure saw strategic contributions to the nation's economy. He was reappointed as Minister of Trade and Industry in 2005, where he also took charge of Private Sector Development.
In his capacity as Ghana's Minister of Trade and Industry, Alan Kyerematen played a significant role in shaping Africa's trade policy agenda during WTO Multilateral Negotiations and EU-ACP Economic Partnership Agreement Negotiations.
He emerged as a prominent negotiator for Africa in key events such as the WTO Ministerial Conference in Cancun in 2003 and the high-level "Green Room" consultations at the Hong Kong WTO Conference in December 2005.
Moreover, he oversaw the preparations and successful hosting of UNCTAD XII in Ghana and introduced the inaugural World Investment Forum, a significant event on UNCTAD's calendar.
His leadership extended to coordinating and supervising Ghana's hosting of the Sixth United States-Africa Summit in 2006 and playing a pivotal role in negotiating changes in the Africa Growth and Opportunity Act (AGOA).
He held the position of Chairman of the ECOWAS Council of Trade Ministers during crucial stages of launching the EU-ECOWAS EPA negotiations.
Before becoming a Minister, Mr. Kyerematen served as Ghana's Ambassador to the United States of America from 2001 to 2003.
During this period, he conducted negotiations leading to various trade and investment agreements between Ghana and the United States.
He was instrumental in establishing the Ghana-United States Economic Council, significantly enhancing trade relations and resolving commercial disputes through non-judicial channels.
Furthermore, in 1998, Alan Kyerematen was appointed by the UNDP as the inaugural Regional Director of ENTERPRISE AFRICA, a flagship initiative dedicated to the development and promotion of small and medium-sized enterprises across Africa.
Under his guidance, enterprise support institutions and programs were established in 13 Sub-Saharan African countries, benefiting over 4,000 African entrepreneurs and small businesses.
In 1990, Alan Kyerematen initiated and oversaw the establishment and management of the EMPRETEC Programme in Ghana. This prominent business development program, sponsored by the United Nations and Barclays Bank Limited, underwent a transformation from a UN project into an independent Foundation.
As the founding Chief Executive, he propelled the Foundation into a world-class institution, acclaimed as a successful model and a best practice entity for enterprise development in Africa.
Between 1984 and 1990, Mr. Kyerematen actively participated in and managed numerous significant consulting assignments in both the private and public sectors within Ghana.
During this time, he served as the Principal Consultant and Head of Public Systems Management at the Management Development and Productivity Institute (MDPI), a prestigious management development institution in Ghana.
Before this, he held senior corporate roles at UAC Ghana Ltd, a subsidiary of Unilever International. His tenure at UAC Ghana saw him excel in various managerial positions until 1984.
Throughout his career, Alan Kyerematen has consistently demonstrated effective and efficient leadership in managing and coordinating organizational activities at the highest levels of executive responsibility.
This included overseeing diverse teams of professional staff and technical experts, offering intellectual leadership in planning and organizing major international events, and authoring technical reports and other relevant documentation.
Over the years, he has cultivated a deep knowledge of critical development issues and challenges in Africa, particularly in LDCs (Least Developed Countries), with a specific focus on trade, investment, and economic policy management. Moreover, he has successfully mobilized and managed substantial resources from development partners to support development initiatives in Africa.
Presently, as the Coordinator of the African Trade Policy Centre within the United Nations Economic Commission for Africa, Alan Kyerematen spearheads efforts to advance advocacy for trade in Africa.
His role includes capacity building for trade negotiators, enhancing trade policy formulation at the country level, and coordinating the implementation of technical assistance programs aimed at bolstering the productive capacity and competitiveness of African nations. Additionally, he supports analytical research on trade-related issues.
Mr. Kyerematen is a prominent member of the technical team providing strategic guidance and support to the African Union Commission.
He has contributed significantly to developing an Action Plan for Boosting intra-African Trade and formulating a framework for establishing a Continental Free Trade Area.
In this capacity, he was designated as a Special Envoy of the African Union, tasked with holding consultations with select African Heads of State before the 18th African Union Summit of Heads of State and Government in January 2012.
Alan Kyerematen holds a degree in Economics from the University of Ghana and is also a qualified Barrister-at-Law from the Ghana Law School.
Additionally, he was a Hubert Humphrey Fellow at the School of Management at the University of Minnesota, under the US Fulbright Fellowship Programme.
He has served as a Member of the Council of Governors of the British Executive Service Overseas (BESO) in the United Kingdom and has been a board member of several other organizations in Ghana.
Born in 1955, he is married and has two children. He is proficient in English and possesses some knowledge of French.
EXIT FROM THE NEW PATRIOTIC PARTY
Kyerematen made an attempt at the leadership of the New Patriotic Party in 2007, capturing 32.3% of the votes cast.
He was first runner-up to Nana Akufo-Addo who gained 47.96% of votes cast. Alan Kyerematen made a second attempt at the Party's leadership in 2010 and he placed second to Nana Akufo-Addo who won the Primaries.
He also ran for the NPP presidential candidate seat for a fourth time with the likes of Dr Mahamudu Bawumia, Kennedy Agyepong and others but lost in the first election.
Alan Kyeremanten as a result resigned from the NPP to contest in 2024's presidential elections as an independent candidate.
Alan Kyeremateng announced his resignation from the New Patriotic Party on this day, 25th September 2023.
I wish to use this platform to announce that I am honourably resigning with immediate effect from the New Patriotic Party to contest for the high office of the President of the Republic of Ghana in the 2024 General Elections, as an Independent Presidential Candidate.

— Alan John Kyerematen (@AlanKyerematen) September 25, 2023
ghpage.com