Britney Spears welcomed a new puppy named Snow in the wake of her breakup with estranged husband Sam Asghari. See her family's newest furry addition.
Britney Spears is having a slumber party with a new furry friend.
The pop superstar showed off her new dog on Aug. 23, sharing a video of herself playing with the all-white puppy while lounging in bed.
In the clip, the tiny pooch adorably sniffs at Britney's feet before wandering up to her face. The footage then cuts to the pup playing with a baby pacifier.
"Introducing Snow … the new edition [sic] to the family," Britney wrote on Instagram. "It's her world and we just live in it."
Her post comes a week after news broke that the 41-year-old had broken up with Sam Asghari after a little more than a year of marriage. In divorce documents filed by Sam, 29, and obtained by E! News, the actor listed their date of separation as July 28 and cited "irreconcilable differences" as the reason for the split. 
"After 6 years of love and commitment to each other my wife and I have decided to end our journey together," Sam wrote on his Instagram Story shortly after the filing. "We will hold onto the love and respect we have for each other and I wish her the best always."
He continued, "S–t happens. Asking for privacy seems rediculous [sic] so I will just ask for everyone including the media to be kind and thoughtful."
In an Instagram post of her own, Britney—who first met Sam on the set of her 2016 music video for her song "Slumber Party"—said that "6 years is a long time to be with someone so, I'm a little shocked but … I'm not here to explain why because its honestly nobody's business."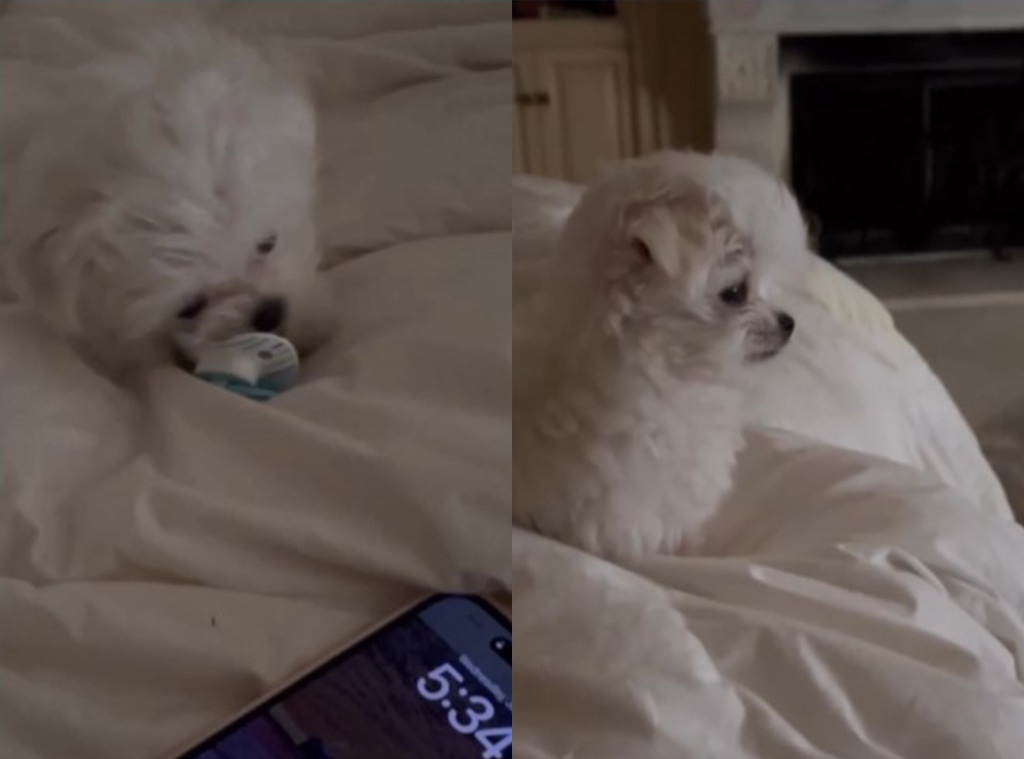 Instagram/Britney Spears
"But, I couldn't take the pain anymore honestly," she wrote on Aug. 18. "Ive been playing it strong for way too long and my Instagram may seem perfect but it's far from reality and I think we all know that !!! I would love to show my emotions and tears on how I really feel but some reason I've always had to hide my weaknesses !!!"
The Grammy winner added, "You're supposed to be loved unconditionally … not under conditions !!!! So I will be as strong as I can and do my best !!! And I'm actually doing pretty damn good !!!"
Throughout the years, Sam was by Britney's side during many of her milestones, including the termination of her 13-year conservatorship in November 2021. Shortly before the legal victory, the fitness trainer got Britney a Doberman puppy as "home security."
"Her name is Porsha and she's meant to unconditionally love you," Sam told Britney in an October 2021 video, "and it's going to will be trained to protect you from any motherf–ker that comes around you with bad intentions."
To see more celeb pets, keep reading.
Jimmy Fallon
Party crasher! Jimmy Fallon's dog Gary joined the late night host as he hosted his show from home during the coronavirus pandemic.
Reese Witherspoon
They're always there when you need them! The Legally Blonde star was comforted by dogs Pepper and Lou while battling a sinus infection.
Taylor Swift
T.Swift is arguably our favorite cat lady, especially when she posts pics with her cat Meredith. She took her love for cats to another level by starring in the movie Cats.