A man has gone the extra mile to prove his undying love for his beloved girlfriend by inking her beautiful name on his face just to inform the entire world that he has found the right partner for life.

Getting your lover's name or face tattooed on your body might actually give your relationship a new depth.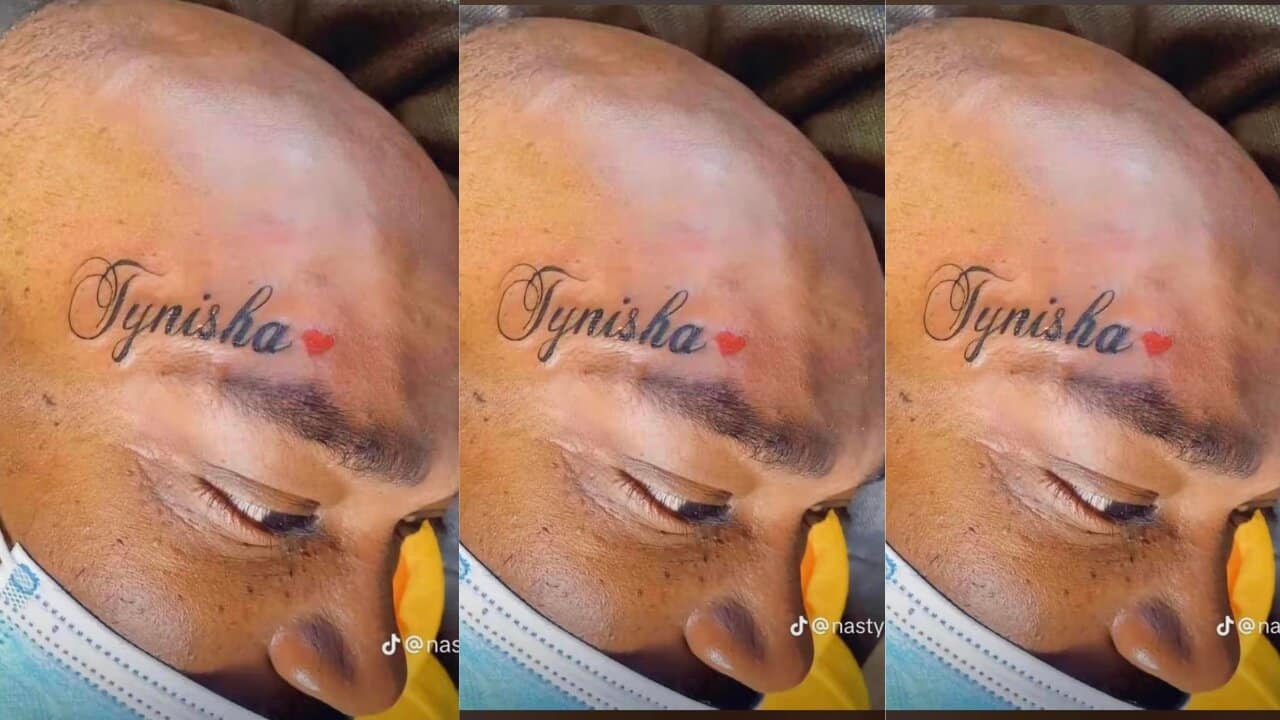 It could be a romantic manner of expressing your commitment to your lover and stating that you're in it for the long haul.
In this fast-trending picture, the unidentified man inked the name Tynisha just above his left eyebrow
Well, the question that many social media users are currently asking is – What would the man do with the tattoo should the relationship hit the rocks since he got it done permanently on his skin?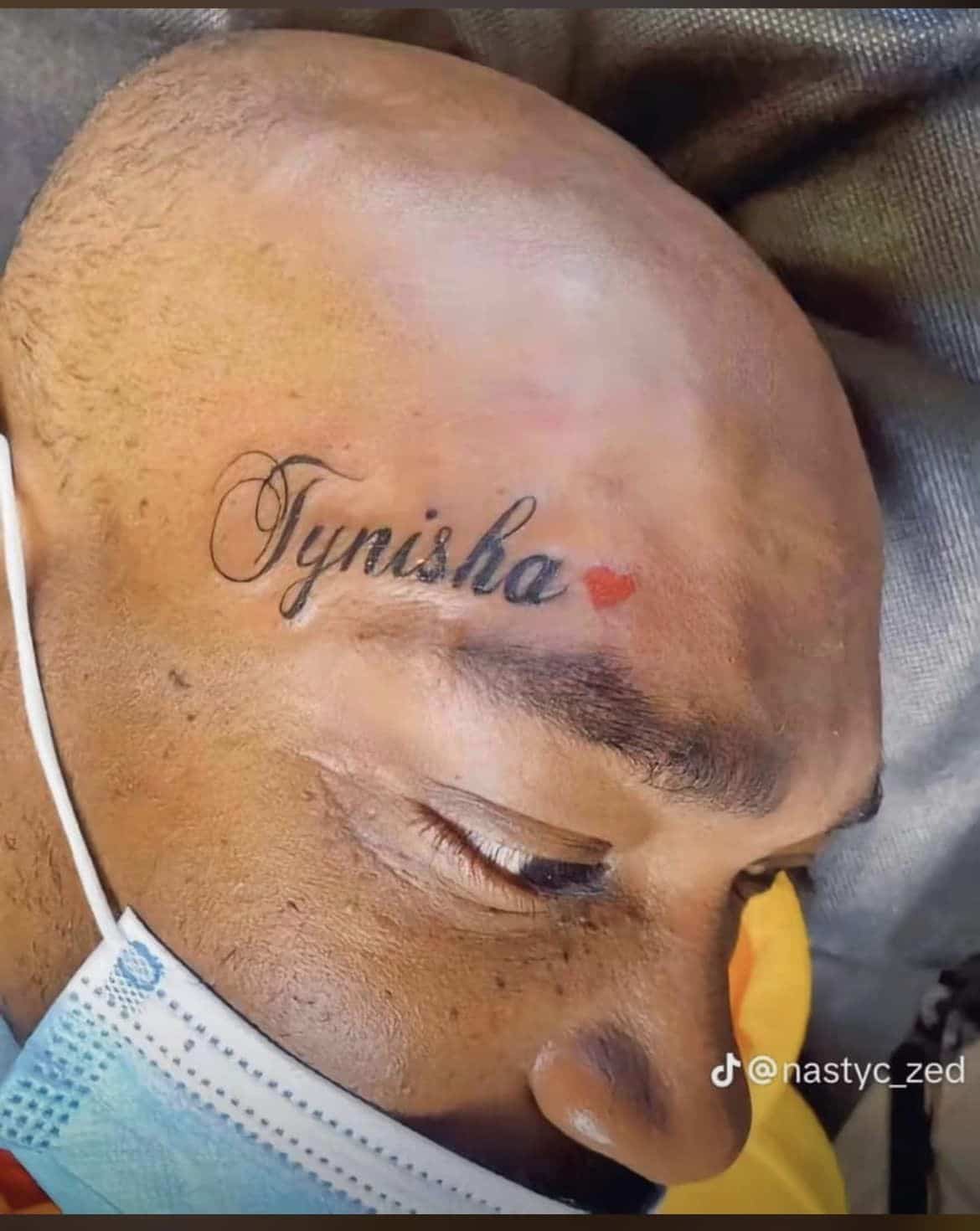 ghpage.com