Bola Ahmed Tinubu, who won the Nigeria presidential election held on February 25, 2023, was sworn into office on Monday, May 29, 2023.
The 71-year-old former Lagos State Governor succeeded the two-term president of Nigeria, Muhammadu Buhari.
Ghana's President Nana Addo Dankwa Akufo-Addo joined other heads of state and foreign diplomats at the inauguration of the leader of Ghana's closest ally, Nigeria.
The presidency has now shared pictures of Akufo-Addo at Tinubu's inauguration.
One of the pictures showed the arrival of Akufo-Addo at the event. The president, who was in an all-blue suit, was majestically walking to his seat, flanked by security and officials at the inauguration.
In another picture, Akufo-Addo was sitting with two African leaders, including the President of Togo, Faure Gnassingbé. Akufo-Addo appears to have been in a hearty mood, as he can be seen laughing his head off.
View pictures of Akufo-Addo at Tinubu's inauguration below: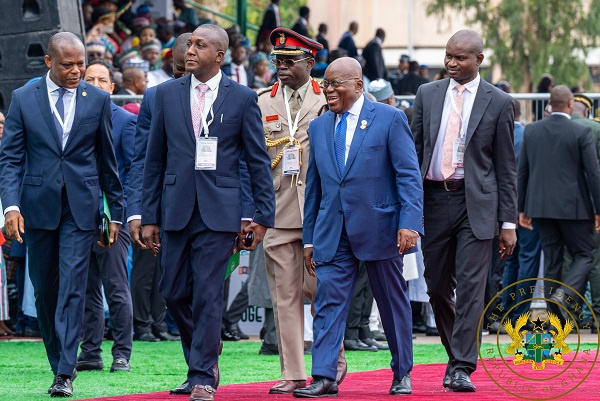 ghanaweb.com