There has been another allegation on social media against Nana Ama Mcbrown. According to the fresh attack on the actress, she has crossed and snitched on colleague actress Beverly Afaglo.
Empress Nana Ama McBrown has been accused of trying to 'steal' an advertising deal from Actress Beverly Afaglo. It is alleged that McBrown secretly tried to sabotage her to claim her deal with North Hills School.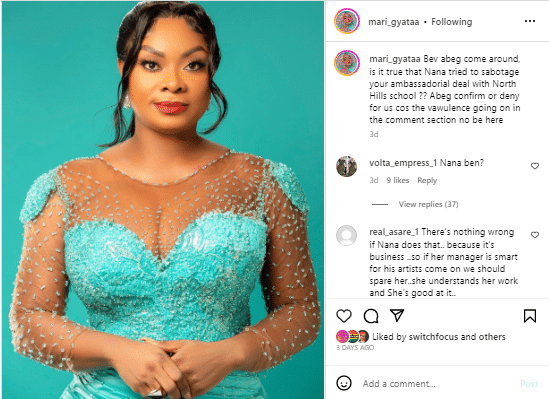 For now, these claims are unconfirmed, yet it is trending on social media with buzzing engagements across the apps.
Remember, this is not the first time Nana Ama has been cited in this kind of allegation. About a year ago, McBrown was accused of sabotaging Actress Roselyn Nigissah for a Colorad advertising deal after she broke the news to her.
ghpage.com