It's no secret that red lipstick has become synonymous with Taylor Swift. But did you know that she almost didn't apply the classic shade? Get more details of her love for the makeup staple.
Before Taylor Swift drew a cat eye sharp enough to kill a man, she armored herself with a red lip.
The Grammy winner has been decorating her pout with the bold lipstick shade for years, making it her signature style whether she's on the red carpet or walking down the street. But where did her penchant for the crimson color originate? Two words: Gucci Westman.
"I remember I was the first one to give her a red lip," the makeup artist recently told ELLE Australia. "It was for an Allure cover."
After regularly sporting nude lipstick and soft, smoky eyes, Taylor debuted the drastic makeup change for the magazine in March 2009—just one month before going on her "Fearless" tour. Perfect timing to push the beauty boundaries, don't you think?
"She'd never worn a red lip," Gucci shared. "When the red lip happened, I had to get permission by her mom [Andrea Swift]."
But before receiving Andrea's blessing, Gucci recalled initially getting pushback from the singer's management team, with them telling her, "Taylor doesn't do red."
However, the makeup artist fired back, "'Well, Taylor needs to try red.'"
And the rest, as they say, is history.
But unfortunately for Swifties, the Westman Atelier founder doesn't remember the exact red lipstick she applied on Taylor 14 years ago. But she suggested mixing Brick and Tomato from her Lip Suede: Les Rouges line for a similar effect.
While the "Bejeweled" singer has consistently decorated her pout with red lipstick over the years, she's not afraid to try variations of the color, like blood reds, deep wines and red oranges. In fact, the red lip has become such a staple for Taylor that she's also referenced it in many songs, including "The Moment I Knew," "Wildest Dreams," "Style," "Maroon" and several others.
In 2010, Taylor shared insight with E! News about why she was drawn to the makeup look, saying it "really helps you show emotion."
Taylor's red lipstick history isn't her only fascinating fact. Keep scrolling to learn more about the superstar.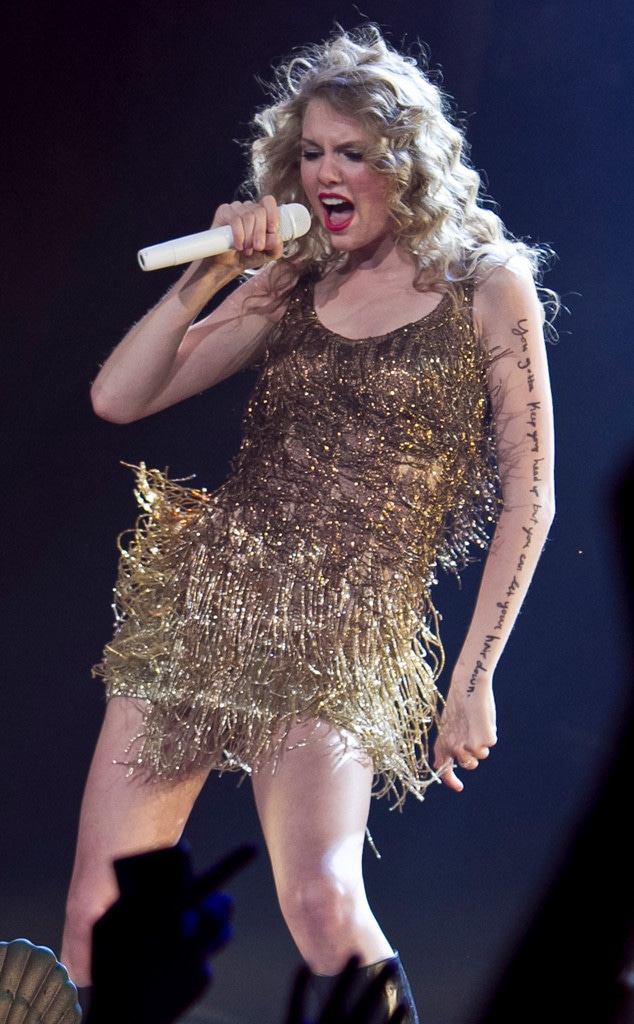 1. While Taylor Swift writes all of her own music, she specifically wrote her entire Speak Now album all by herself. No co-writers, just her. The album was released in Oct. 2010, when Swift was just 20.2. She grew up on a Christmas tree farm with her family in Pennsylvania. She references her time there on her holiday song of the same name.3. She's named after James Taylor. That's right, from one music legend to another.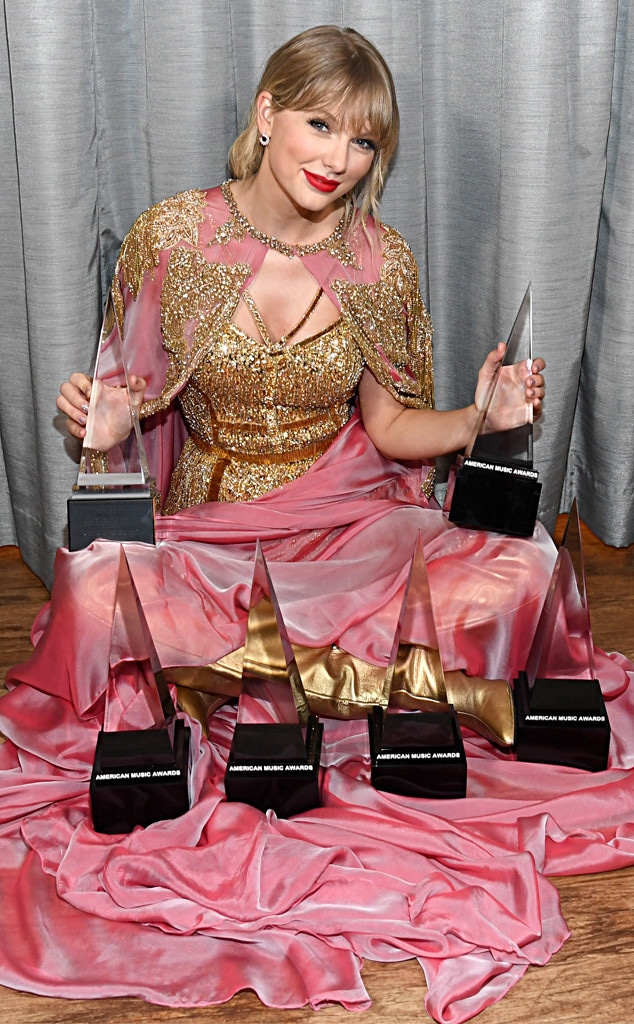 4. She's a former Abercrombie model. Just like fellow stars Channing Tatum, Jennifer Lawrence, Emma Roberts and Ashton Kutcher, T.Swift modeled for the company in 2003.5. She gave Eric Church her first gold record. Back in 2006, she joined Rascal Flatts on their tour after Church was fired. "Actually, she called me after I got fired. I read in the paper that we were fired. She called and said 'I want you to know that I love what you do,'" Church previously told the Arizona Daily Star. "I joked with her, 'This is your crowd; they're going to love you. You're going to owe me your first gold record.' I was kidding, but when she got her first gold record she gave me one. It came with a note: 'Thanks for playing too long and too loud on the Flatts tour. I sincerely appreciate it. Taylor.'"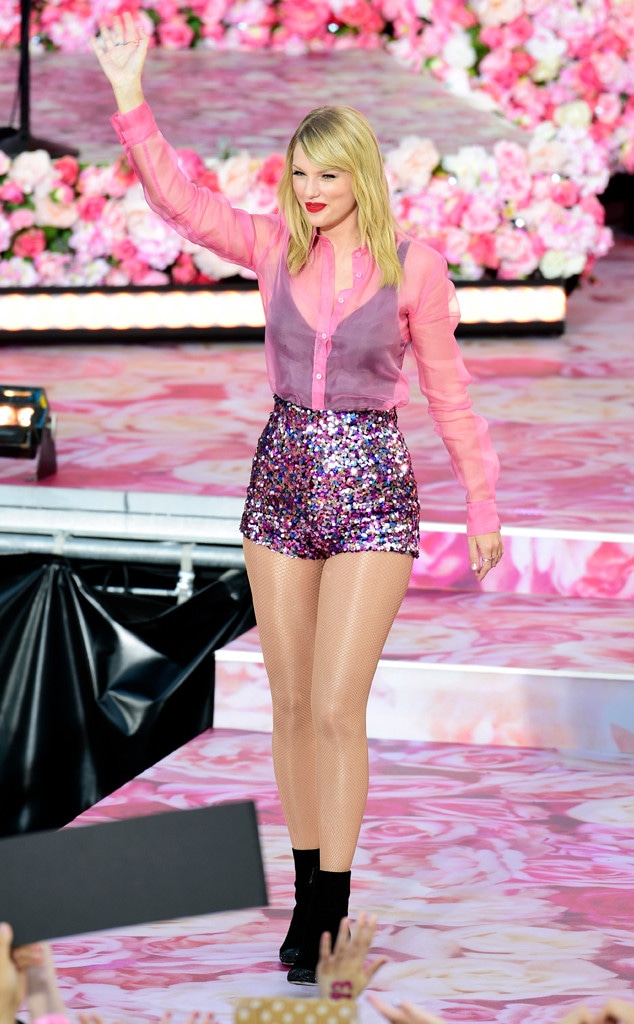 6. She has doubled jointed elbows. During her 2016 Vogue 73 questions video, Swift was asked if she has any "really cool or bizarre" talents. In response, she said, "OK, I'm well aware that this is not a talent, but this is like the only thing that I can do. I have double-jointed elbows."7. Her drink of choice? Vodka and Diet Coke, as revealed in that same Vogue video.8. She turned off her comments on social media to "block some of the noise." In her essay for Elle, entitled "30 Things I Learned Before Turning 30," Swift explained, "social media can be great, but it can also inundate your brain with images of what you aren't, how you're failing, or who is in a cooler locale than you at any given moment. One thing I do to lessen this weird insecurity laser beam is to turn off comments. Yes, I keep comments off on my posts. That way, I'm showing my friends and fans updates on my life, but I'm training my brain to not need the validation of someone telling me that I look [fire emojis]."
Daylight before landing on Lover. Before writing the title track, Swift had another name in mind for her seventh studio album. But since the album was the follow-up to reputation, the singer thought the name Daylight would be a little too on the nose. So, when Swift wrote the song "Lover," she decided that would be the name of the album.
10. She's the youngest solo artist to win Album of the Year. T.Swift was just 20 when she won the top honors in 2010 for her beloved album, Fearless.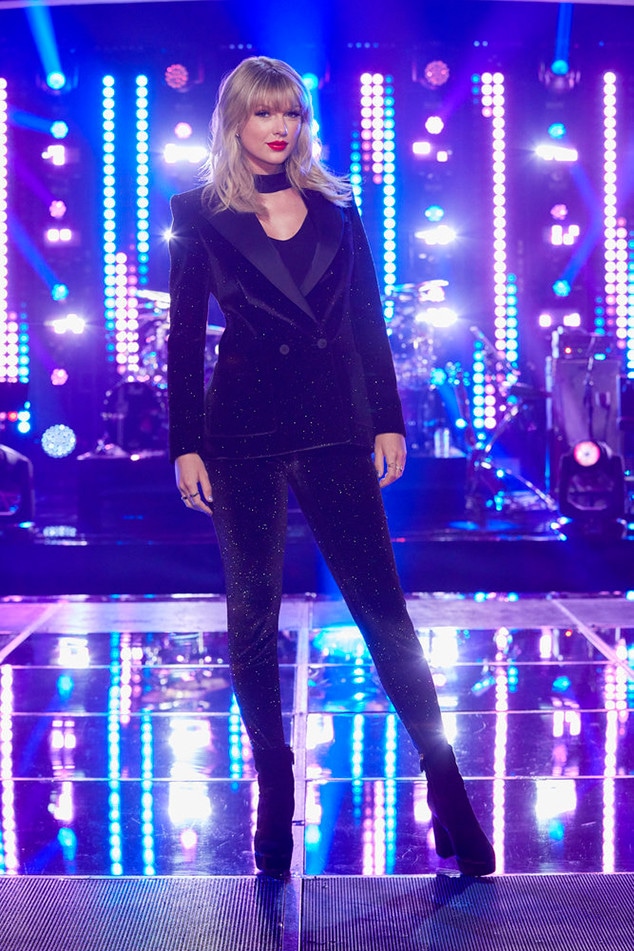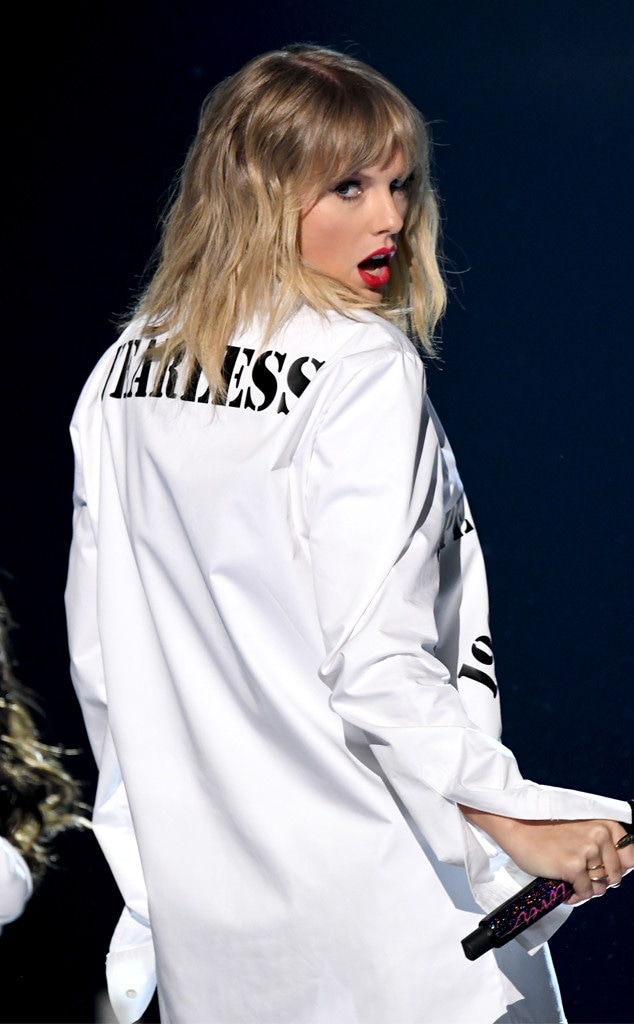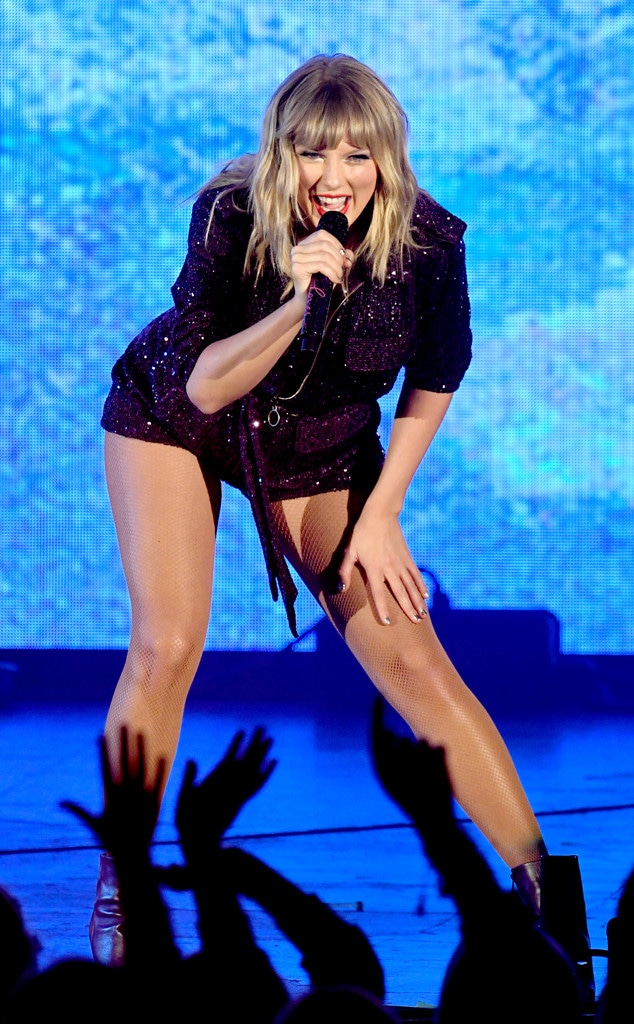 16. She's "obsessed" with Phoebe Waller-Bridge. While talking about her love for Fleabag, Swift told Entertainment Weekly, "She makes you crack up, shocks you, and breaks your heart all in the span of a few minutes in that show." She later performed on the SNL episode which the Amazon Prime star hosted!17. She wrote her own monologue for her appearance on Saturday Night Live in 2009, which doesn't usually happen with celeb guests. Swift clearly impressed the team with "Monologue Song (La La La)."18. She's been BFFs with Selena Gomez since their respective relationships with the Jonas Brothers. (ICYMI, SelGo even supported her best friend in mid-November when she returned to SNL to perform the 10-minute version of "All Too Well.") Back in 2008, Swift spent time with Joe Jonas, while Gomez dated his younger brother, Nick Jonas. The two quickly became close pals, and have remained tight to this day.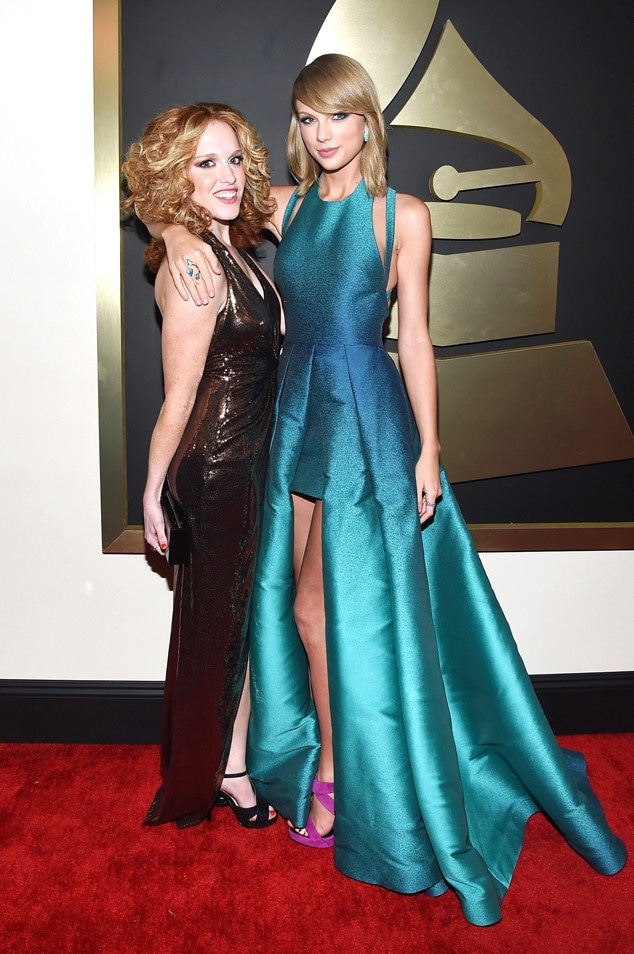 19. Remember the "redhead named Abigail" that Swift references in "Fifteen," her beloved song about growing up? Well, she and Swift are still BFFs, too! Abigail Anderson is her name, and Swift was a bridesmaid in her wedding in 2017.20. She's a godmother, holding that distinction for pal Jaime King's son Leo Thames.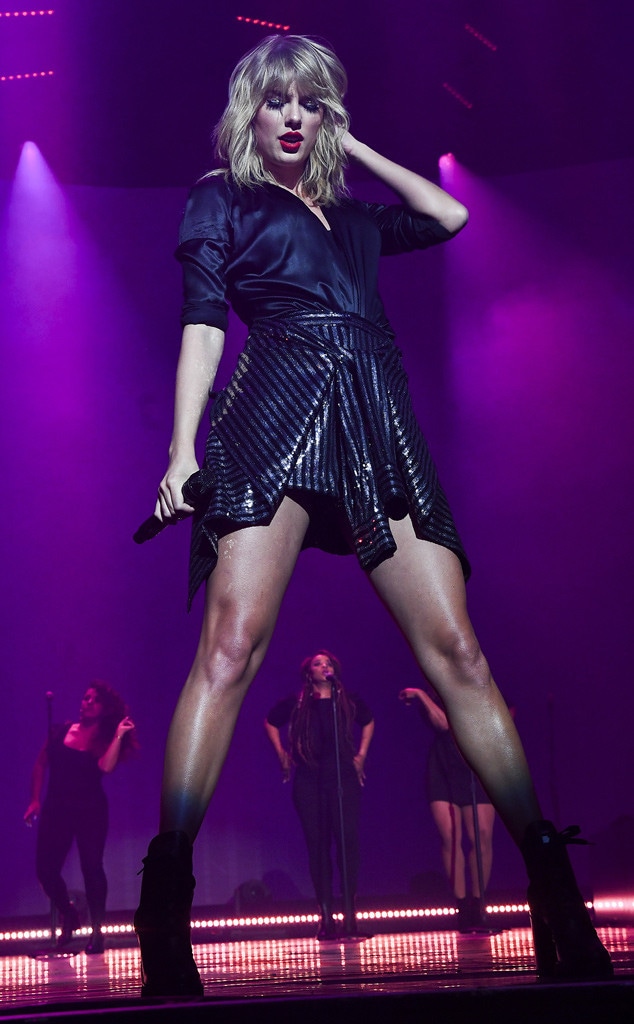 21. Swift has said that she may never perform her song "Soon You'll Get Better," which is about her mother's cancer battle. During a Q&A session in Aug. 2019, as part of a SiriusXM Town Hall special, she shared, "It was hard to write, it's hard to sing. It's hard to listen to for me, but sometimes music is like that." 22. She doesn't have Twitter on her phone. In an interview with Billboard, Swift explained, "Sometimes, when I open Twitter, I get so overwhelmed that I just immediately close it. I haven't had Twitter on my phone in a while because I don't like to have too much news. Like, I follow politics, and that's it. But I don't like to follow who has broken up with who, or who wore an interesting pair of shoes. There's only so much bandwidth my brain can really have."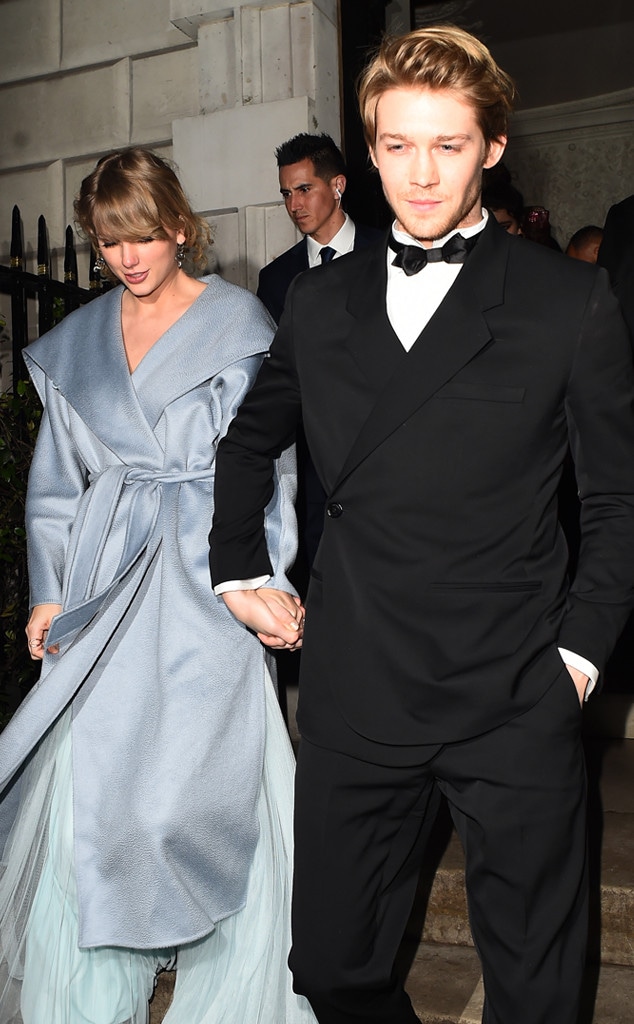 23. She's never been to therapy. "I talk to my mom a lot, because my mom is the one who's seen everything," Swift told Rolling Stone in Sept. 2019. "God, it takes so long to download somebody on the last 29 years of my life, and my mom has seen it all."24. She enjoys the "simplicity of life" in London with longtime love Joe Alwyn. "Taylor has been spending a lot of down time in London. She doesn't go out much other than to take a walk with Joe or go to the local pub," a source told E! News in early December 2019. "They spend a lot of time with Joe's family and friends."25. Speaking of Alwyn, she's also the actor's number one fan!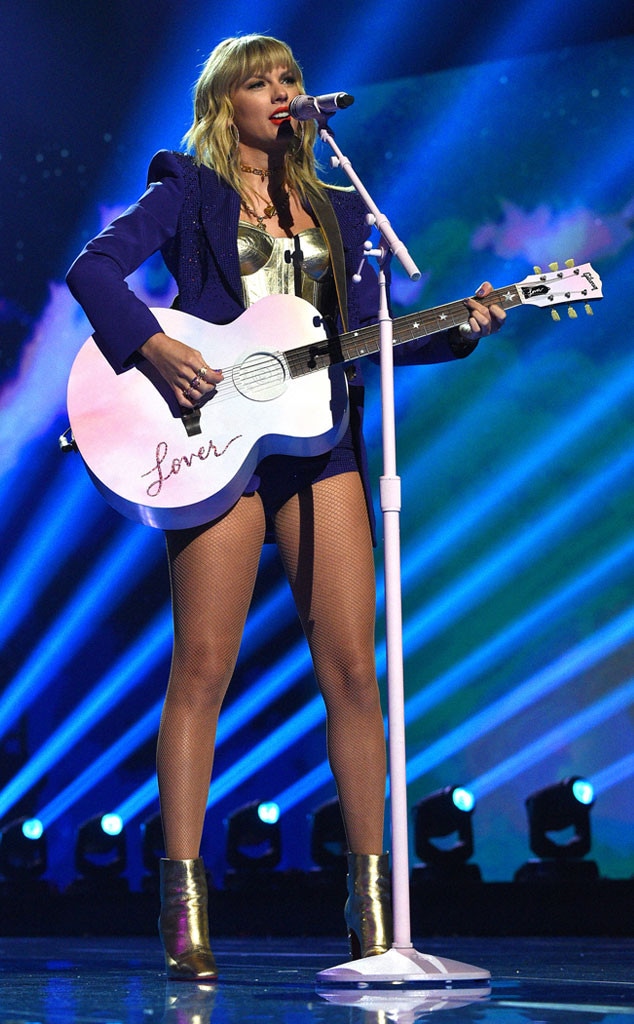 26. According to an interview, her favorite lyrics off of her Lover album are, "Ladies and gentlemen, will you please stand? / With every guitar string scar on my hand/I take this magnetic force of a man to be my lover."27. Swift is one of the highest-paid woman in music. According to a Forbes report, released in August 2019, Swift made $185 million in pretax earnings over that year alone.28. The 2019 Netflix film, Someone Great, inspired her music, "I cried watching the movie. For about a week, I start waking up from dreams that I'm living out that scenario—that that's happening to me," she told Elvis Duran during an interview. "I'd have these lyrics in my head based on the dynamics of these characters and I went in the studio with Jack Antonoff." The studio session led to the creation of Swift's song, "Death By a Thousand Cuts."29. She has a special place for her most emotional songs. From "All Too Well" to "The Archer," the superstar reserves the fifth spot on her albums for a heartbreaking ballad.30. After years of highs and lows, Swift was ready to start anew with her seventh disc Lover. "There are so many ways in which this album feels like a new beginning," Swift said in her September 2019 Vogue cover story. "This album is really a love letter to love, in all of its maddening, passionate, exciting, enchanting, horrific, tragic, wonderful glory."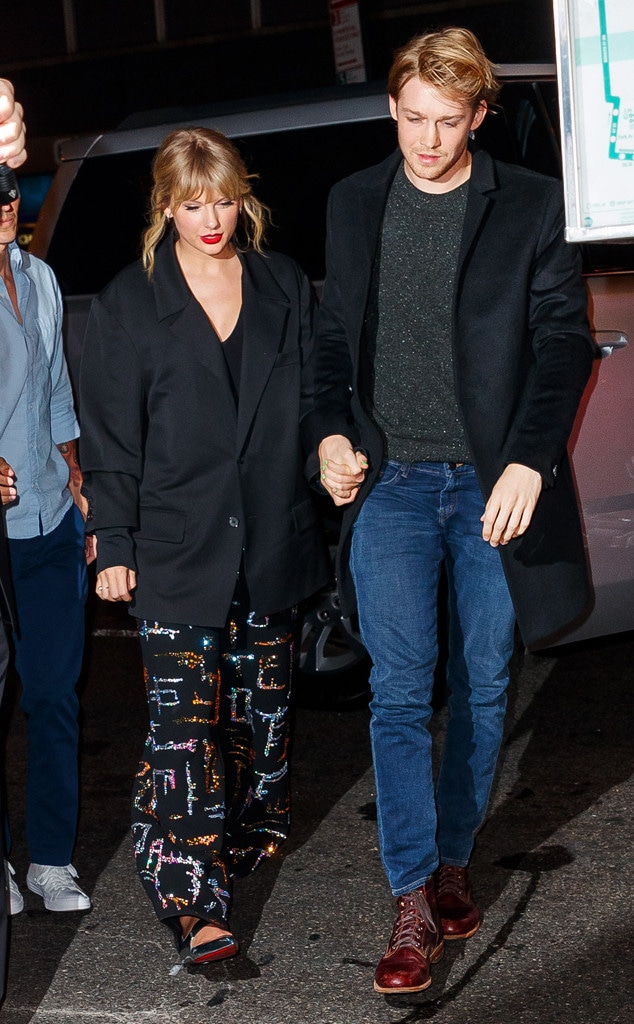 31. Her boyfriend, Alwyn, is one of her co-writers! That's right, the actor is actually credited under a pseudonym, William Bowery, on Swift's folklore and evermore albums. He helped write songs "betty" and "exile" on folklore and tracks "evermore," "coney island" and "champagne problems" on evermore.32. Additionally, Swift's folklore song "peace" is about her relationship with Alwyn. As she explained to Paul McCartney in a 2020 interview for Rolling Stone, "I, oftentimes, in my anxieties, can control how I am as a person and how normal I act and rationalize things, but I cannot control if there are 20 photographers outside in the bushes and what they do and if they follow our car and if they interrupt our lives. I can't control if there's going to be a fake weird headline about us in the news tomorrow."