After a lady named Ankamah Bendicta (Supposed first girlfriend) took to her Tiktok page to mourn the late Imoro Sherrif, 22, who was reportedly stabbed to death by unknown attackers on Saturday dawn at Ashaiman.
Another lady believed to be in her early 20s named Nana Yaa Mingle has also surfaced on social media with claims of being the girlfriend of the late soldier.
As claimed by Nana Yaa who is a nurse, she was the main chick in the relationship hence Benedicta was just a side chick whom Moro was chopping with no plans of marrying her.
Just like Benedicta, Nana Yaa has also shared cuddling videos she made with the late Imoro before he was gruesomely killed in Ashaiman last Saturday.
Below are some of the pictures of Nana Yaa Mingle, the alleged second girlfriend of Imoro Sherrif.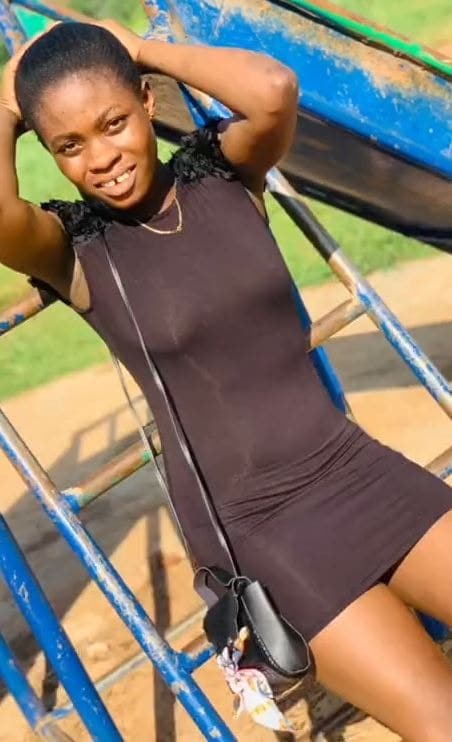 At about 4 am on Tuesday, personnel of the Ghana Armed Forces stormed Ashaiman and subjected residents who were sleeping in their homes to various forms of abuse over the alleged murder of their colleague.
Videos trending on social media capture the angry soldiers armed with ammunition, tanks and a helicopter as they descended on the town to fish out the assailants.
The footages tell a story of civilians being asked to lie on the floor and crawl on their bellies while others received whips on their backs.
One unfortunate man had bruises all over his body and patches of blood on his arms and legs.
ghpage.com