Reports suggest that famous socialite Mya Jesus and her 59-year-old husband, Papito JM Julio's, eye-catching marriage has collapsed in just less than two months.
This January, GhPage reported on the marriage of a 24-year-old lady to a man who could be his father.
According to the social media enthusiast, she married her sweetheart last year but decided to keep it a secret from the internet for personal reasons.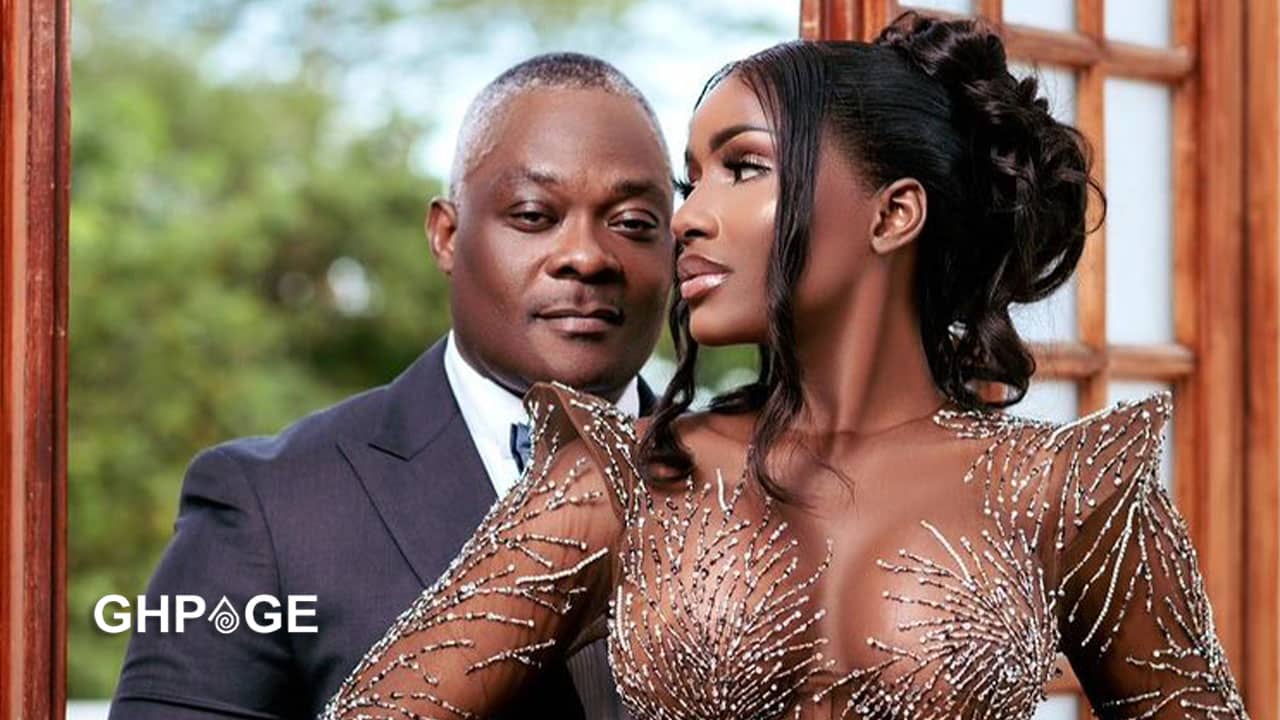 Sharing some of their breathtaking pictures on social media earlier yesterday, Mya Jesus revealed for the very first time that she said yes to her hubby just a month after knowing themselves a few days into their dating journey which won't be more than 10 days if my guess is right.
Mya Jesus described her husband as a handsome God-fearing man who's the best thing that has ever happened to her.
What has sparked outrage on social media isn't their huge age difference alone but Mya agreeing to marry the man just a few days into their dating journey.
Social media users claim she decided to marry the man because of his wealth and not love because no discerning person will agree to marry a person he/she just met a few days ago without having any ulterior motives.
Related: 9 Exclusive jaw-dropping photos of 24-year-old Mya Jesus set tongues wagging on social media
However, in a sharp twist of events, it has emerged that their fine remarriage has hit the rocks in just under two months.
As a result, the two have unfollowed each other with Mya Jesus going ahead to delete all their beautiful pictures on her Instagram page.
SelTheBomb shared the information with the attached screenshot…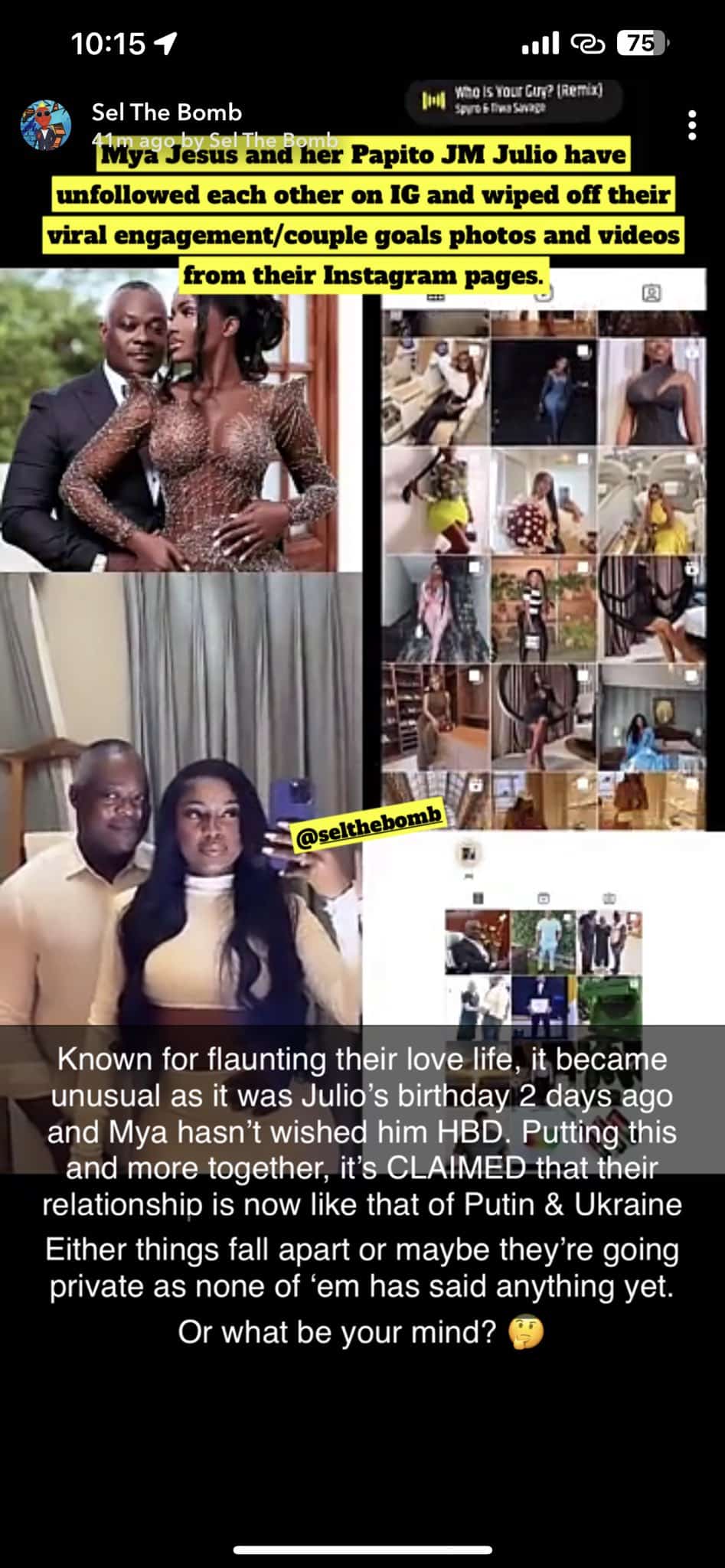 ghpage.com