Two handsome men decided to seal off their love for each other by exchanging rings in a marriage proposal.
The video available indicates one of the men going down on his knees to propose marriage to his lover, who was clad in the same white outfit.
Apparently, they had gone to an event, and the man decided to use the opportunity, in front of friends and family, to express his love for him.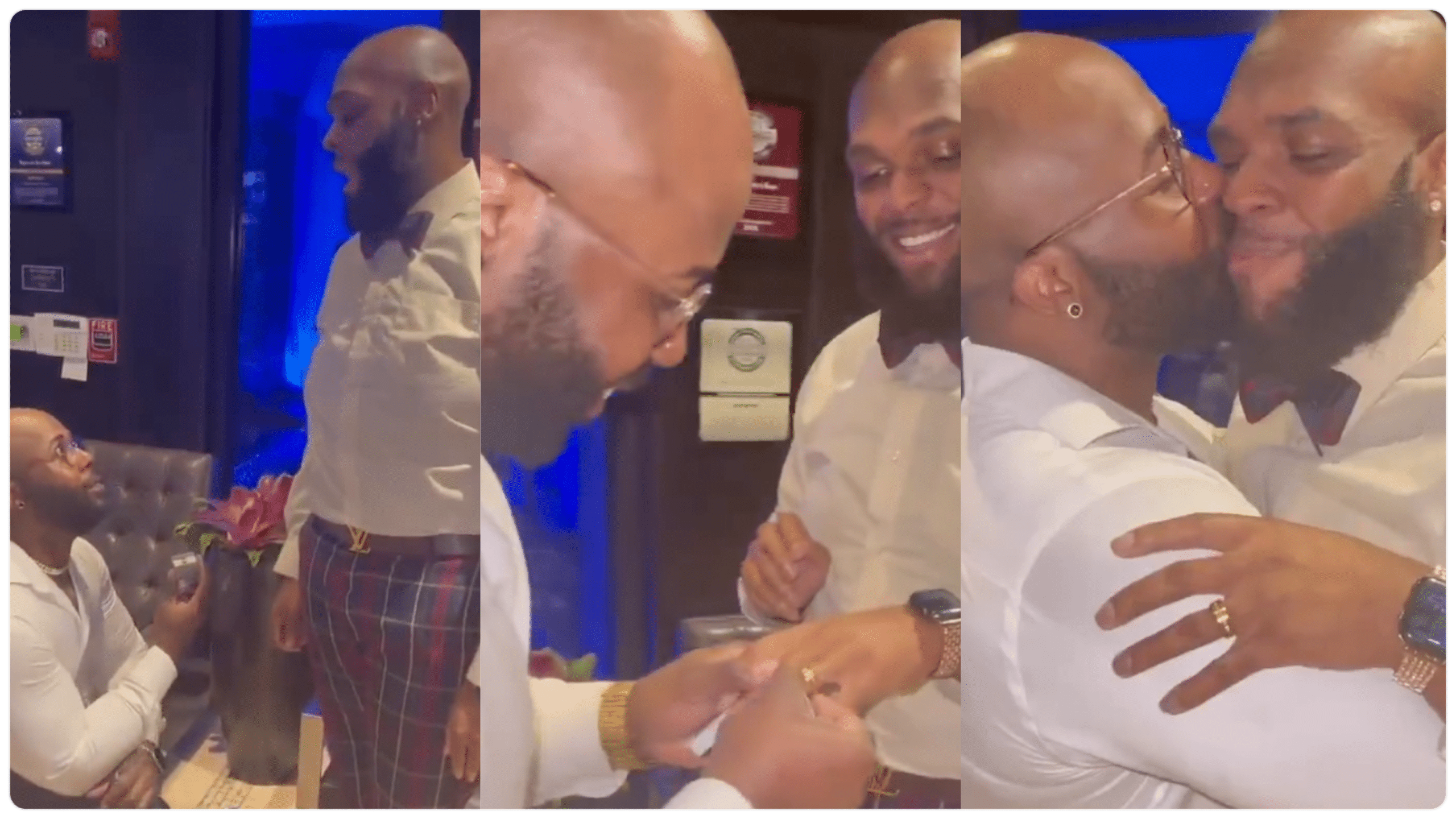 No sooner had he gone on his knees with the ring in his hand than those present started shouting and expressing how happy they were for them.
According to reports, the two Nigerian guys have been dating for a very long time, and many knew about their amorous gay relationship.
Check out the video below…
ghpage.com