Self-acclaimed Queen of Comedy Afia Schwarzenegger has been teased on social media after a photo of her with President Nana Addo was shared on social media.
The first gentleman of the land yesterday celebrated his 79th birthday and got wishes from people all across the country including Afia Schwarzenegger.
But Afia in wishing the president, decided to share an old photo she took with the President some time ago.
In sharing her wish, she announced that she has been part of Nana Addo's success story.
She posted: "I've always been part of this success story. Happy blessed birthday, Mr President."
The President we all are aware is a short man but little did we expect or thought of that he was taller than Afia Schwarzenegger since it could be seen clearly from the photo she shared.
Social media users after seeing the picture couldn't hold themselves as they lash out at her with one even describing her as a disposable cup.
The netizen reacted to the picture by saying: "Even Nana addo is taller than her, sia ne ho tiatia s3 disposable cup ?"
See the photo below: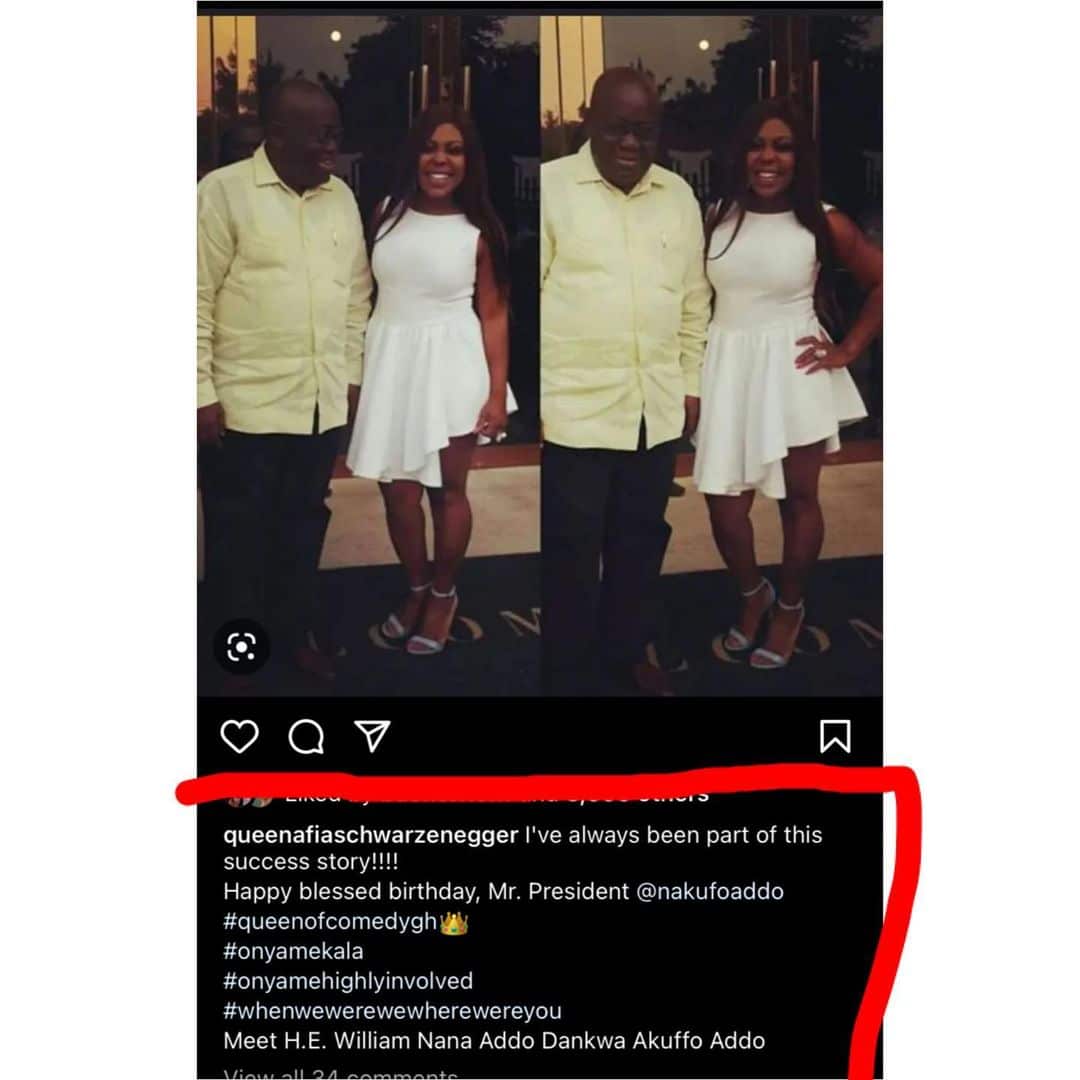 Read the reactions below:
Able_god_of_muba: "That's how most women are, " I was part of ur success story" what did you contributed? ?"
Nanakwamehazard: "Even Nana addo is teller than her, sia ne ho tiatia s3 disposable cup ?"
Aakosua_goddess: "They don't even know her. Anumdwa nkoaaa"
Otemaamoah: "Shwar and entitlement,boi????????????"
Boatemaagd: "Which success. I beg shift"
ghpage.com