Nick Jonas and Priyanka Chopra enjoyed a music-filled dinner on Valentine's Day. See more details into their romantic evening below.
Nick Jonas and Priyanka Chopra were total lovebugs on Valentine's Day.
The couple, who are parents to 12-month-old daughter Malti, spent the romantic holiday enjoying the tunes of a guitar, as seen in a TikTok shared by the "Jealous" singer on Feb. 14.
In the clip, Nick captured him and the Quantico alum holding hands while enjoying wine and the delicacies of a charcuterie board. The setting was complete with a musician serenading them, as the pair overlooked a green landscape.
The Jonas Brothers singer captioned the post, "A perfect Valentine's Day with my heart."
The sweet gesture is one of the many ways Nick has shown his love for Priyanka in the past. In January, the actress explained the meaning behind the identical tattoo designs they share of a small checkmark and a blank square.
"When he proposed, he asked me that I checked all his boxes," she said in a British Vogue interview, "and would I check another one?"
But beyond ink, Priyanka also noted how her life has changed since meeting Nick.
"My husband's super thoughtful, when he's around, everything feels like it'll be OK," Priyanka said. "He's taught me to approach things from a much calmer place."
Above all, she is grateful for Malti, who the spouses welcomed in January 2022 via surrogate.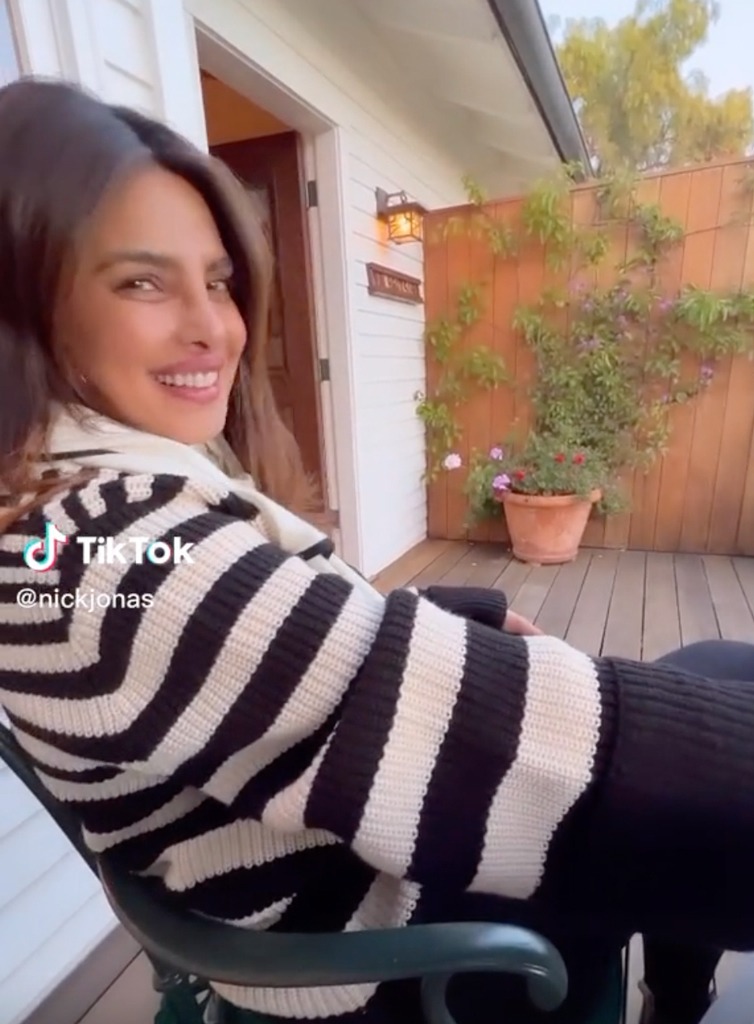 TikTok
"I think our daughter is the best gift we've ever received," she said. "She's loved and surrounded by a lot of people but when she needs just me, that feeling is amazing."
And if his speech at the Jonas Brothers' Hollywood Walk of Fame ceremony is any indication, Nick is also unafraid to voice his love for his two special ladies.
"To my beautiful wife, you are the calm in the crazy, the rock in the storm and I love being married to you," he said at the Jan. 30 event. "It is the greatest gift. And I love being a parent with you."