The internet was sent into a frenzy after the 24-year-old socialite and entrepreneur Mya Jesus shared the news of her engagement to her 50-year-old lover.
Mya Jesus revealed for the very first time that she said yes to her hubby just a month after knowing themselves a few days into their dating journey.
Mya Jesus described her husband as a handsome God-fearing man who's the best thing that has ever happened to her.
Following their marriage, Netizens claim Mya decided to marry the man because of his wealth and not love.
Mya Jesus has kept a low profile since marriage. She may have her reasons but her social media hibernation is short-lived.
The socialite has caused another frenzy with her latest post. In a new video shared, Mya donned a long black sexy gown at an event.
What has caused the stir is the caption she attached to the video. Mya Jesus wrote; "Classic, created by God maintained by money ?"
Netizens have deduced that Mya wants to establish that she can only be maintained by money, meaning if should (by any unfortunate means) her husband go broke, she'll leave him.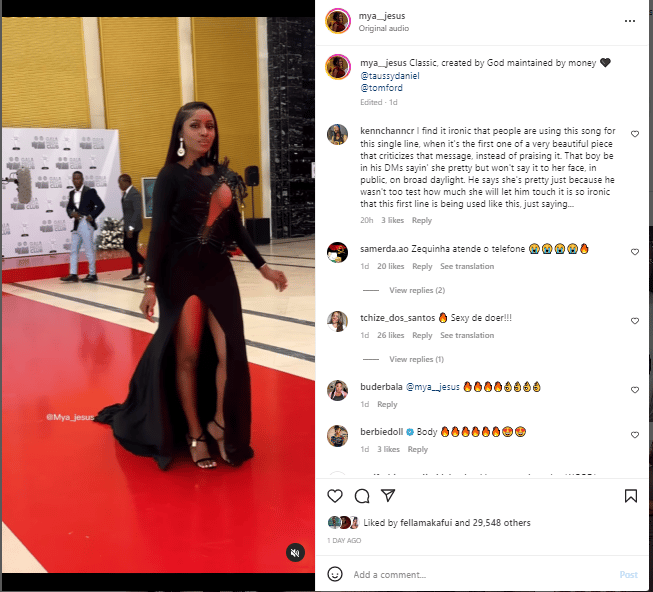 ghpage.com