Dylan O'Brien and Arden Cho both decided not to reprise their roles for Teen Wolf: The Movie, but they aren't the first stars to skip their TV show's revival.
Hello, 911? We'd like to report a missing TV star..
Five years after the MTV series ended its initial run, Teen Wolf roared back to life on Jan. 26 with the Paramount+ follow-up film. The highly anticipated movie found Tyler Posey, Crystal Reed, Tyler Hoechlin, Holland Roden and Colton Haynes returning to Beacon Hills for another supernatural ride. But one OG cast member was missing in action: Dylan O'Brien. 
O'Brien, who played the beloved character Stiles throughout Teen Wolf's six-season run, decided not to reprise the role for the wolf pack's comeback. But he wasn't the only alum to pass on appearing in the project, as Arden Cho (a.k.a. Kitsune Kira, who joined the show in season three) also declined the offer. 
And O'Brien and Cho are just the latest actors to decide not to take a professional walk down memory lane, joining a list of stars such as iCarly's Jennette McCurdy, Criminal Minds' Matthew Gray Gubler and Full House's Mary-Kate and Ashley Olsen.
So, why did they all say thanks, but no thanks? 
11 Secrets About Teen Wolf Revealed
Look back on all of these OG stars who decided not to return for their respective show's revival: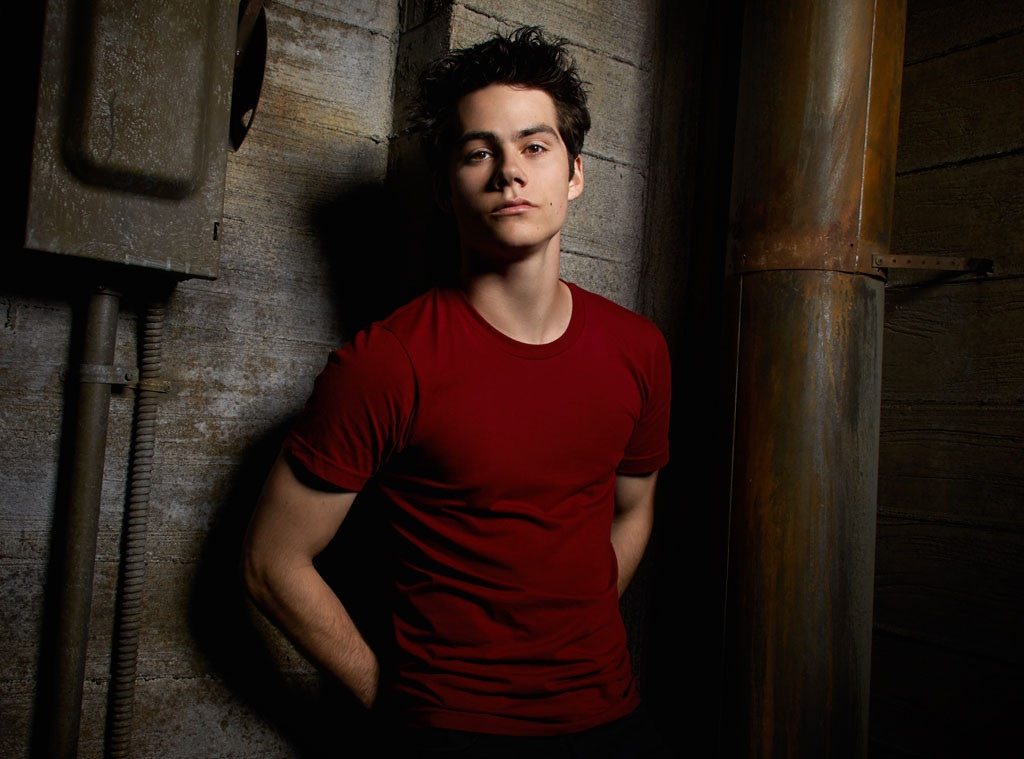 Dylan O'Brien, Teen Wolf: The MovieFans of the original MTV supernatural series were left howling at the moon when Dylan O'Brien, who played fan-favorite Stiles, revealed he would not revive the role in the Paramount+'s follow-up film."It was a difficult decision," O'Brien told Variety in March 2022. "A lot went into it." O'Brien went on to credit the teen drama as the first big project he ever did and that "so many people there are extremely dear to me."However, O'Brien said he "didn't really know that it was happening" until the movie was officially announced, though he did try to "figure it out" before making his final decision."Ultimately, I just decided it was left in a really good place for me and I still want to leave it there," The Maze Runner star explained. "I wish them well and I'm going to watch it the first night it comes out. I hope it f–king kicks ass, but I'm not going to be in it."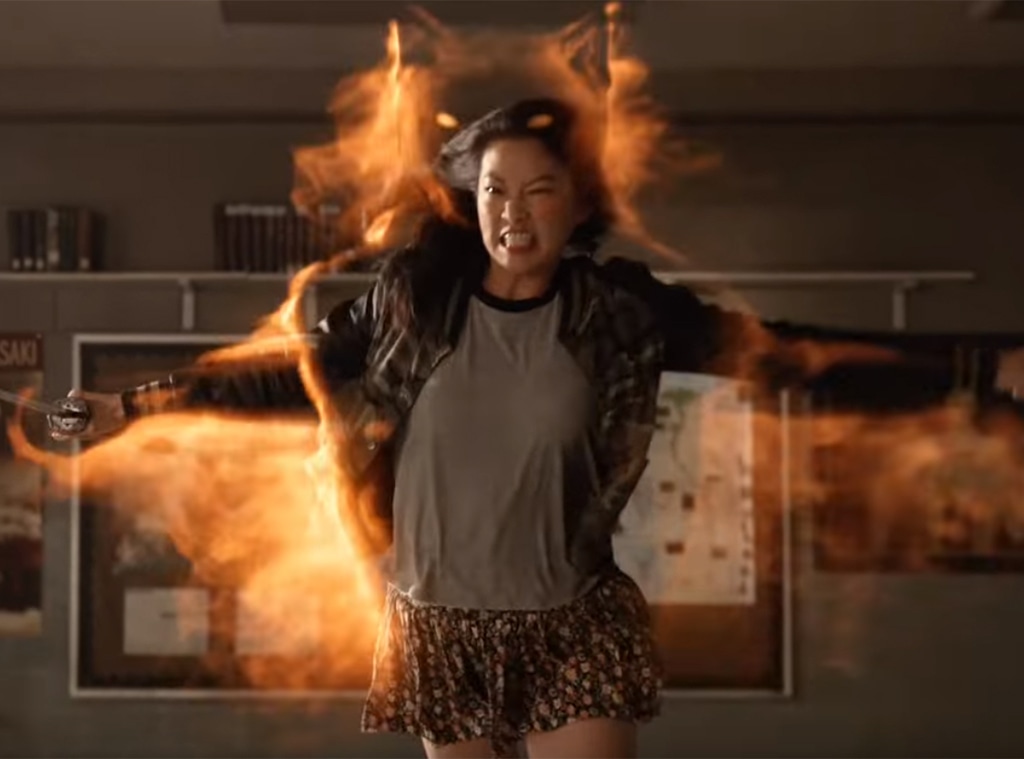 Arden Cho, Teen Wolf: The MovieO'Brien isn't the only Teen Wolf alum who ultimately chose not to return for the movie.Arden Cho, who played Thunder Kitsune Kira, in seasons three through five until she was abruptly cut from the show in 2016, opened up to The Cut in May 2022 about why she turned down the offer to appear in Teen Wolf: The Movie. Cho revealed she made the decision after discovering from unnamed sources that she was paid half of what her female co-stars were earning per episode. "I think I was actually offered even less," she told the outlet, adding that she didn't leak the story. "I probably would've never shared it." As for how she discovered this inequity, Cho declined to share, explaining that she does "appreciate artists who are a little bit more transparent because they realize that we're all important."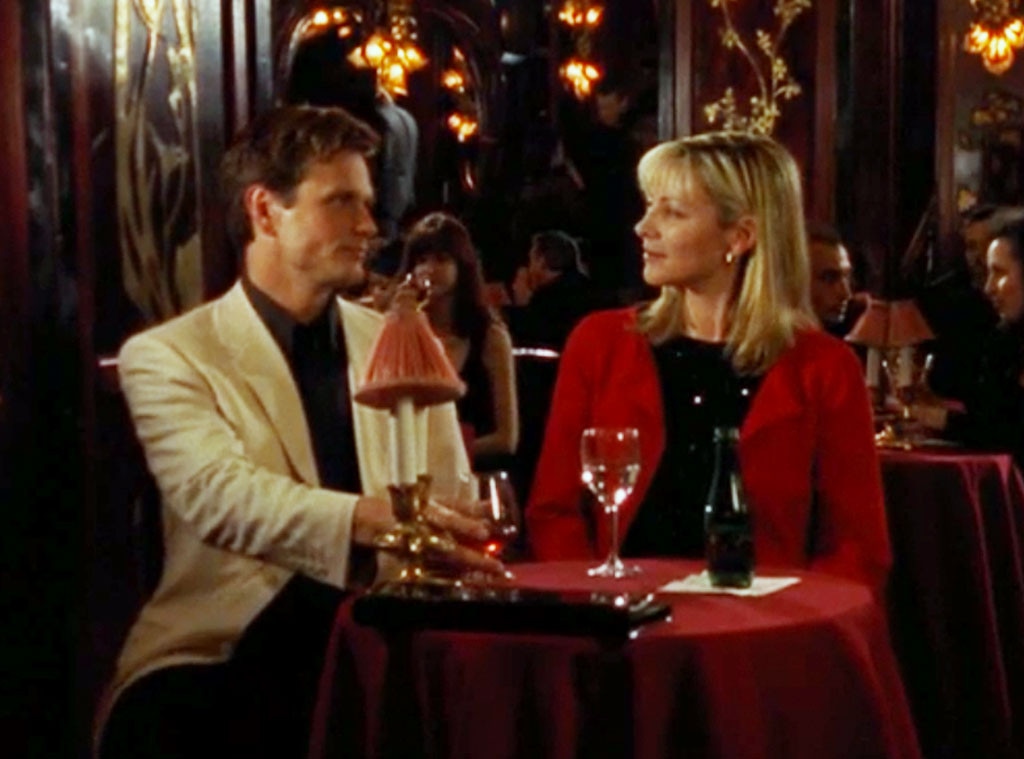 Kim Cattrall, And Just Like That…Following a longrunning public feud with her former co-star Sarah Jessica Parker, Kim Cattrall didn't surprise Sex and the City fans when it was announced Kim Cattrall would not be returning as Samantha Jones in the HBO Max revival series. But were they still disappointed? Abso-f–king-lutely.While she was once a central figure in the original HBO show and its two follow-up movies, in 2017 the actress decided that it was high time she move on, even as a third film was being written. "It's a great wisdom to know when enough is enough," she told Variety in May of last year. "I also didn't want to compromise what the show was to me. The way forward seemed clear."And, despite Samantha still having a major presence on And Just Like That… without Cattrall appearing on-screen, viewers shouldn't expect to see her back in New York City anytime soon. "It would never happen," Cattrall said when asked about possibly joining the show. "I don't ever want to be on a set and not want to be there."
Jennette McCurdy, iCarly
Best known for originating Sam Puckett on the Nickelodeon series and later reprising the role on Sam & Cat with Ariana Grande, Jennette McCurdy explained on her Empty Inside podcast that not only has she stopped acting, but her Hollywood success doesn't fill her with pride. 
"I quit a few years ago because I initially didn't want to do it," she shared in a March 2021 episode, going on to explain that her mom had encouraged her to start acting at a young age, and that her gigs ended up supporting her family financially. But she decided to change career paths after her mom died in 2013 following a battle with cancer.
"My experience with acting is, I'm so ashamed of the parts I've done in the past," McCurdy continued. "I resent my career in a lot of ways. I feel so unfulfilled by the roles that I played and felt like it was the most cheesy, embarrassing. I did the shows that I was on from like 13 to 21, and by 15, I was already embarrassed. My friends at 15, they're not like, 'Oh, cool, you're on this Nickelodeon show.' It was embarrassing."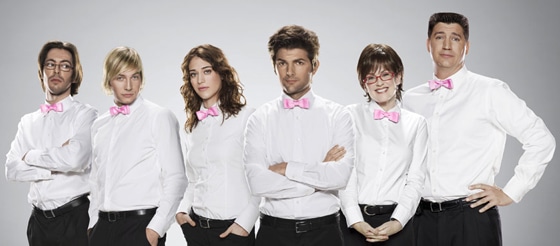 Lizzy Caplan, Party DownUnfortunately for fans of Starz's cult-favorite comedy, Lizzy Caplan was unable to reprise the role of caterer Casey due to scheduling conflicts with the FX series Fleishman Is in Trouble and Paramount+'s upcoming Fatal Attraction remake.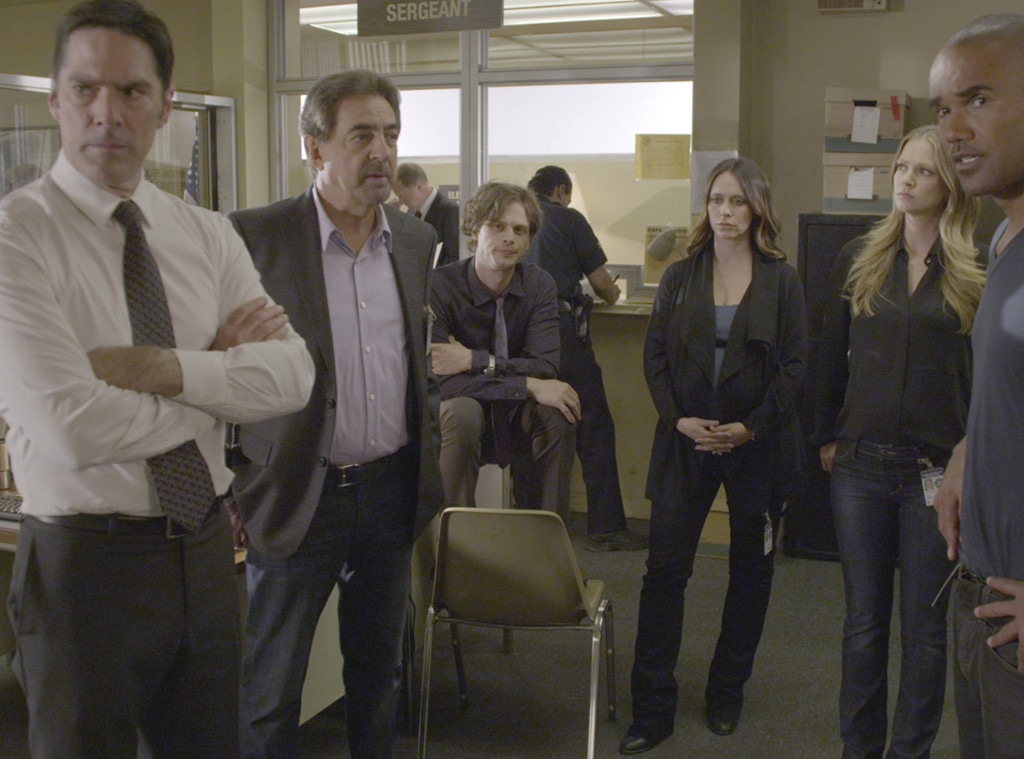 Matthew Gray Gubler and Shemar Moore, Criminal Minds: EvolutionWhile Joe Mantegna, A.J. Cook, Kirsten Vangsness, Aisha Tyler, Adam Rodriguez and Paget Brewster all reprised their roles as the BAU's top profilers, fan-favorite original cast members Matthew Gray Gubler and Shemare Moore sat the Paramount+ series out—for now.Showrunner Erica Messer told E! News last September that Dr. Spencer Reid and Derek Morgan could appear in future seasons. "Their desks will still have stuff on them. They haven't gone away," Messer said. "If and when they return, it's up to them. It's dependent on their schedules. I can't promise anything right now. But it's the hope."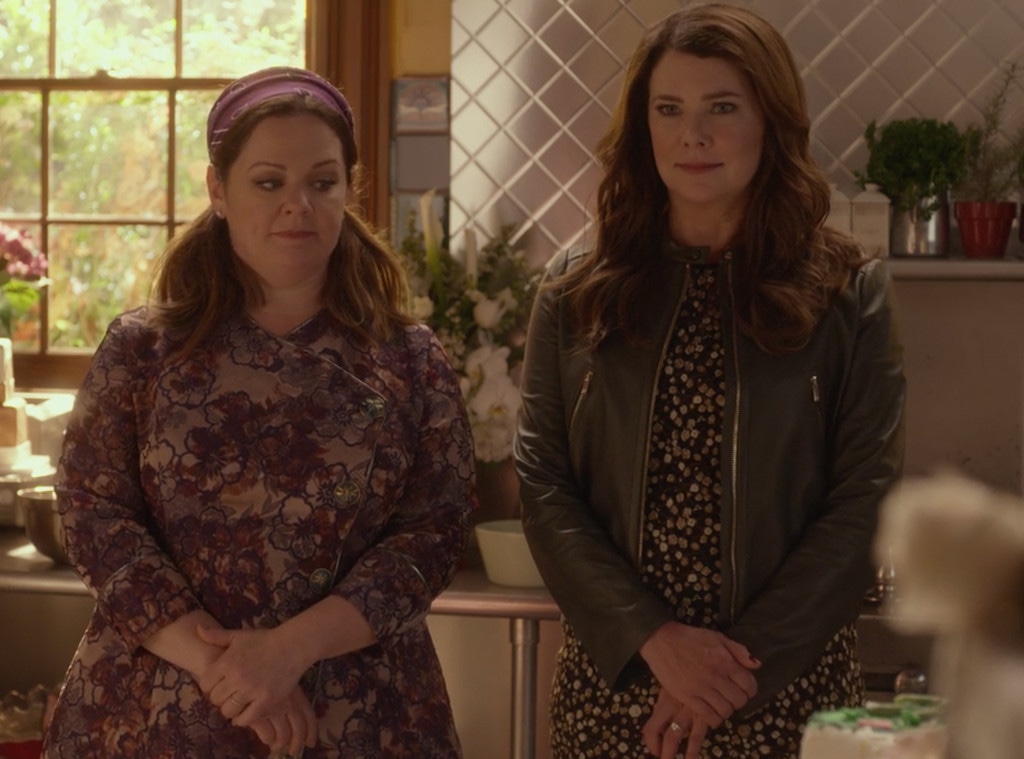 Melissa McCarthy, Gilmore Girls: A Year in the LifeOK, technically Melissa McCarthy did return for Gilmore Girls: A Year in the Life, but that wasn't always the plan. Her cameo didn't take place until after public outcry and a lot of back and forth in the press between the Oscar nominee and creator Amy Sherman-Palladino. McCarthy said she wasn't asked after Sherman-Palladino said she was indeed approached, yadda, yadda, yadda, she came back for a quick scene.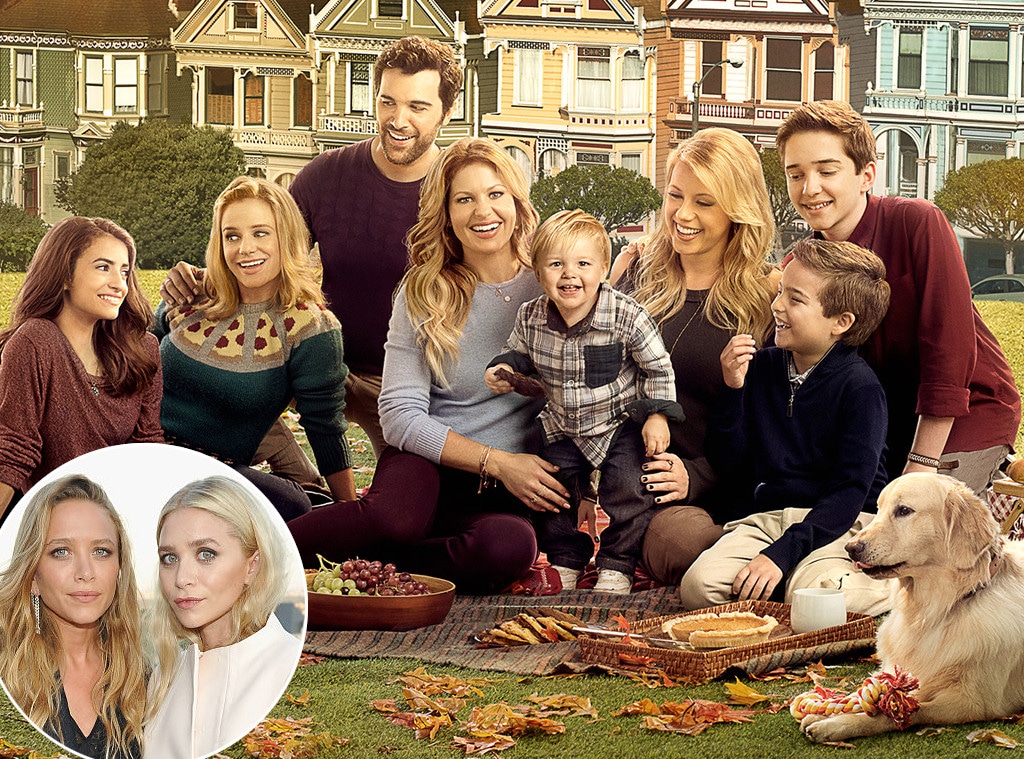 Mary-Kate and Ashley Olsen, Fuller HouseWhen Fuller House was announced, Mary-Kate Olsen and Ashley Olsen said they were surprised by the revival news and would have to seriously consider whether or not either of them would return to the world of the Tanner family. If you've missed all the jokes Fuller House has made about their absence, well, we're here to tell you they didn't come back. There was even thought about replacing them with sister Elizabeth Olsen, but that went nowhere. And by the time Fuller House ended its five-season run in 2020, the Tanner home was still Olsen-less.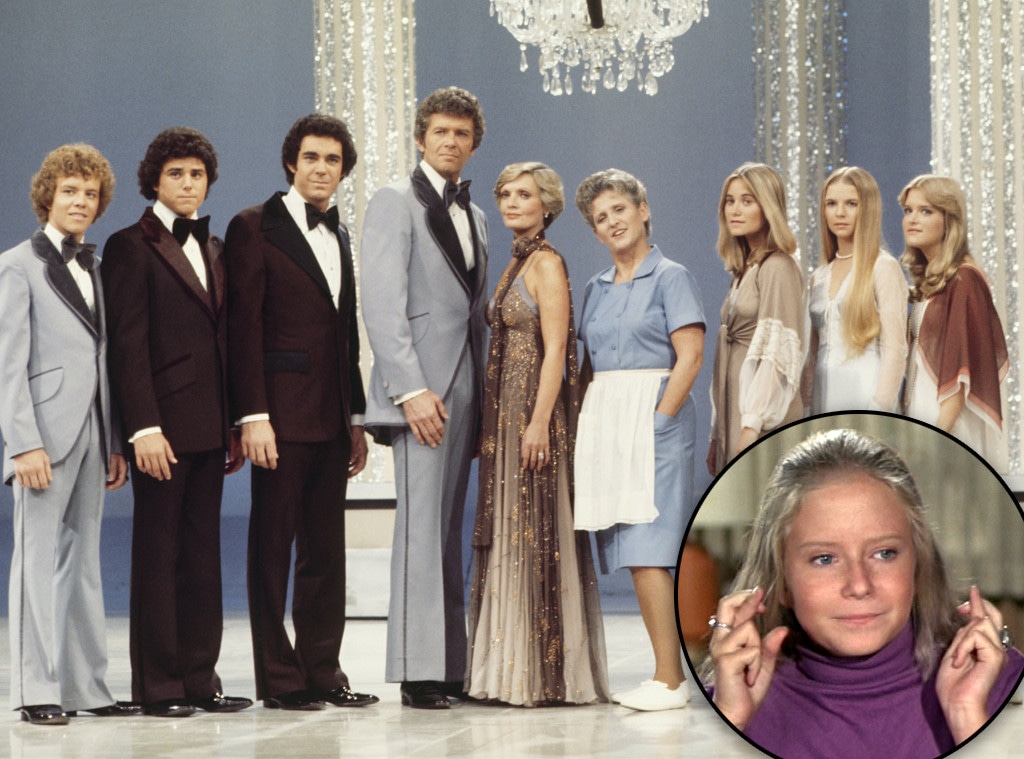 Eve Plumb, The Brady Bunch HourHere's the story, of a famous recast. Eve Plumb, known to the world as Jan Brady, was replaced by Geri Reischl in the 1976 revival of The Brady Bunch—both the initial variety special and the later series. Time and rumors have twisted the tale of why she was absent. "I enjoyed doing The Brady Bunch series and I wanted to do the special, but there was a built in option for 13 more shows and possibly five years," she said in 1976. "I am 18 now and I feel I can grow both professionally and personally."
Maureen McCormick, The BradysHere's the story of another famous recast, but this time with Marcia Brady. Though Maureen McCormick did return for the 1988 TV movie A Very Brady Christmas, which was a hit and spawned The Bradys, a one-hour dramatic series. And with McCormick having just given birth before filming, Leah Ayres stepped in to take over the role. Meanwhile, Jennifer Runyon replaced Susan Olsen as Cindy, the youngest Brady, in A Very Brady Christmas, as the movie was shot while Olsen was on her honeymoon.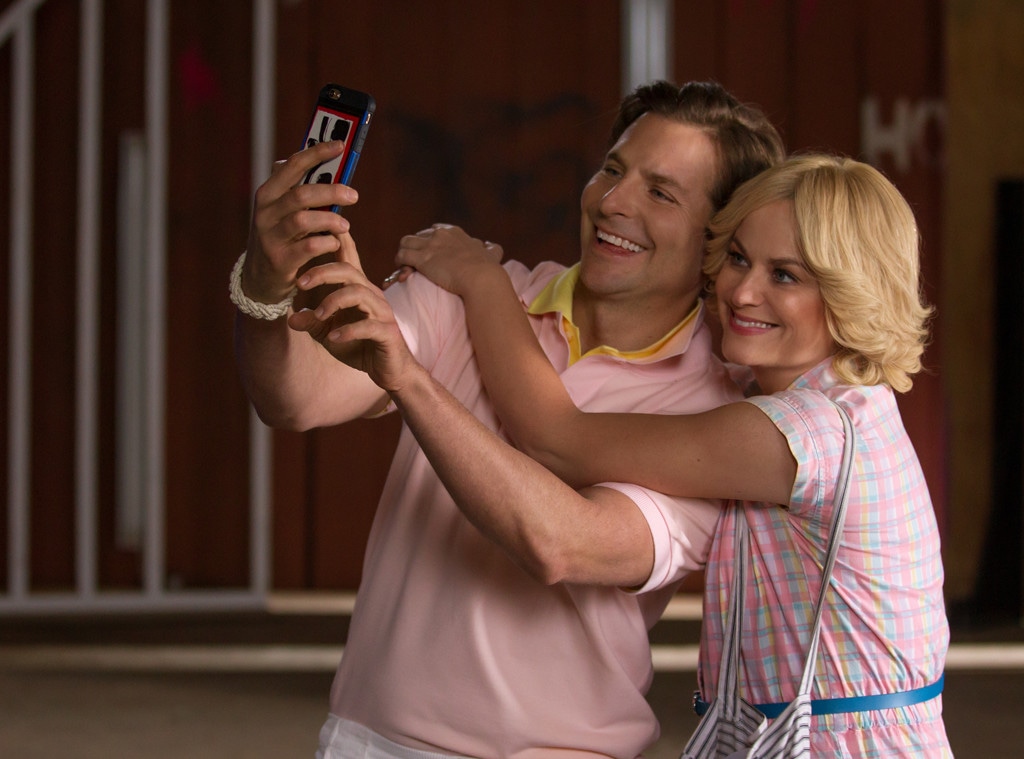 Bradley Cooper, Wet Hot American Summer: Ten Years LaterBradley Cooper returned for Netflix's Wet Hot prequel series, Wet Hot American Summer: First Day of Camp, but wasn't available for the sequel series, Ten Years Later. How'd the powers that be explain it? His character got a nose job and was then played by Adam Scott.
Lara Flynn Boyle, Twin PeaksAfter being recast in Fire Walk With Me, the Twin Peaks prequel film, Lara Flynn Boyle was also nowhere to be found in the Twin Peaks revival, along with Heather Graham and Piper Laurie. In the series, Flynn Boyle played Donna, the best friend of Laura Palmer. When asked why she wasn't in the revival, series co-creator David Lynch told TVLine, "These days people love strange Hollywood side stories that have nothing to do with the film. You can go talk to Lara Flynn Boyle. This is a story that takes place without her."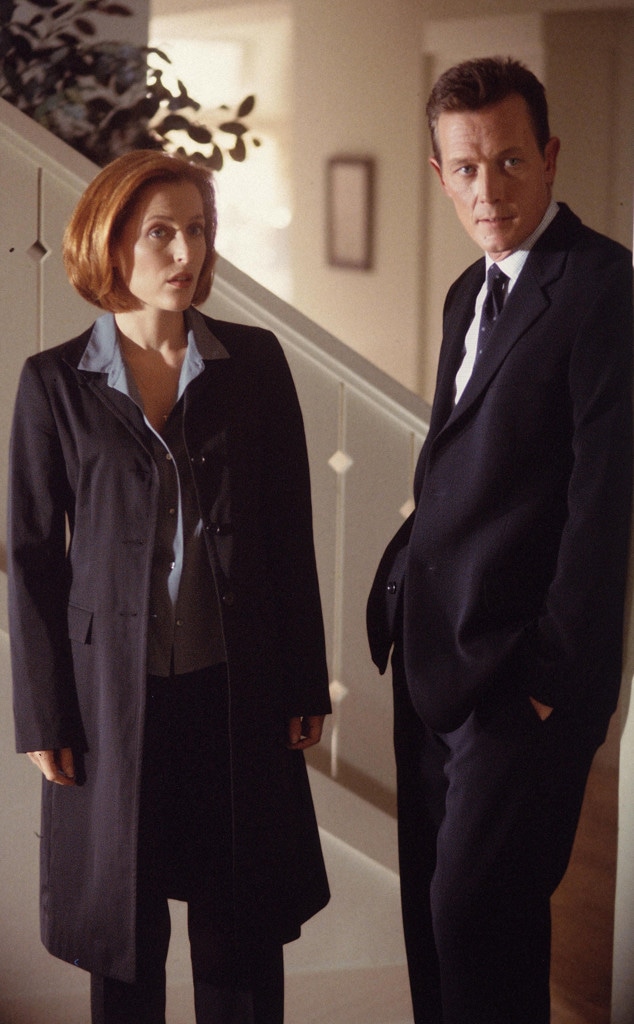 Robert Patrick, The X-FilesThe truth is out there about Robert Patrick's absence from The X-Files revival: Scheduling conflicts with his CBS drama Scorpion. No conspiracy being orchestrated by the Cigarette Smoking Man here, just plain old scheduling conflicts.
source:eonline.com