In honor of Miley Cyrus' 30th birthday on Nov. 23, we're looking back on the Hannah Montana star's life, career and relationships.
There's a "Party in the U.S.A." because it's Miley Cyrus' birthday.
That's right, the Hannah Montana star turns 30 on Nov. 23, which is definitely cause for celebration. After sky-rocketing to fame on the hit Disney Channel series in 2006 when she was just 13 years old, Miley—who is set to host NBC's New Year's Eve Party for the second year in a row—has gifted us with many hit songs and even more headline-making pop culture moments. Who can forget her infamous twerking performance at the 2013 MTV VMAs? Or when she hilariously got E! News to change our Instagram bio to "We're sorry for all the s**t we said about Miley Cyrus" in 2020.
Hey, "Nobody's Perfect," right?
In honor of the "Wrecking Ball" singer's milestone, we're revealing a bunch of tidbits you might not know about Miley, including which country music legend is her godmother, who inspired her to audition for Hannah Montana and which of her most popular songs she hates. Oh, and did you know Miley isn't her real name? Sweet niblets!
Forget "7 Things," because we have 30 facts about Miley below: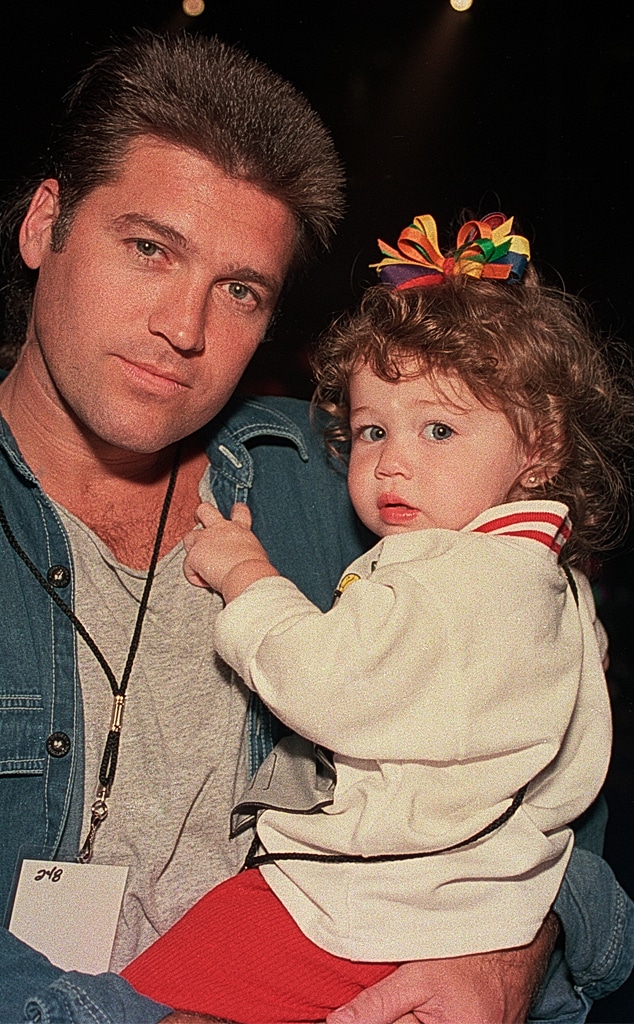 1. She was born Destiny Hope in 1992. Her parents Billy Ray and Tish Cyrus chose that name because, her father told US Weekly, "She's a giver. She believes that we're all put here for a reason, and that's to give back to our fellow man. I'm real proud of her."2. Because she smiled often as a child, her family nicknamed her "Smiley," which was eventually shortened to Miley. The star legally changed her name to Miley Ray Cyrus in 2008.3. Her godmother is Dolly Parton, who became close with her Billy Ray after they worked together in the early 1990s. "We just kind of gelled, 'cause we're both country kids. We had a lot of fun just talking about that," Parton said on SiriusXM's Just Jenny in 2019. "And then when Miley came along, I said, 'She's got to be my fairy goddaughter.'" (Parton would later make an appearance on Hannah Montana as the titular character's fairy godmother.)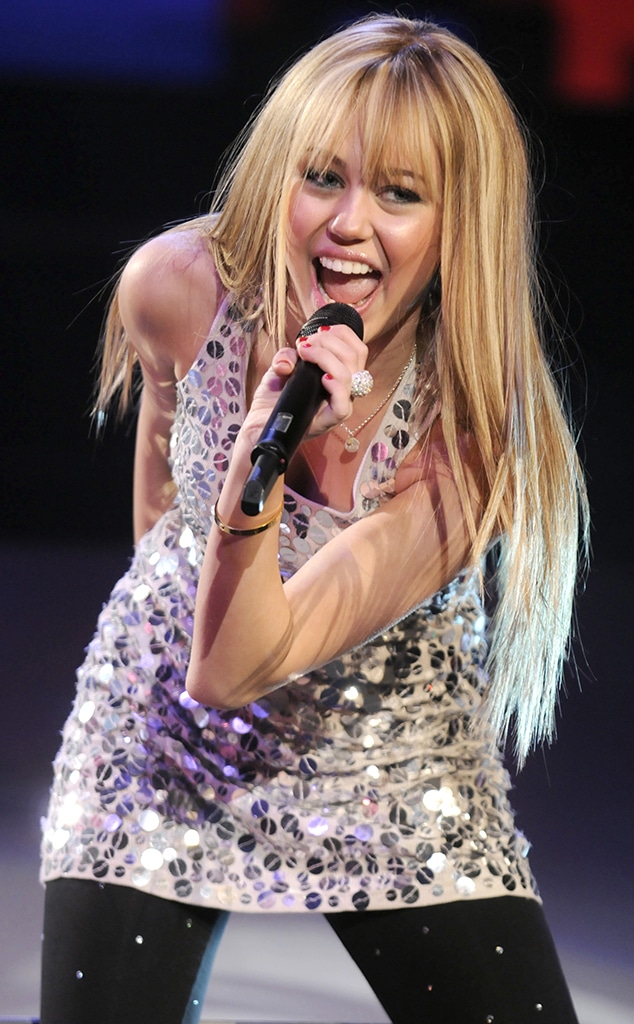 4. Miley knew she wanted to pursue a career in the entertainment industry after seeing a production of Mamma Mia! with her dad, who told the Toronto Star that she grabbed his arm and said, "'This is what I want to do, daddy. I want to be an actress.'"5. She made her acting debut on Billy Ray's PAX TV series Doc.6. At age 11, Miley auditioned for the Disney Channel series Hannah Montana. The producers initially thought she was too young, but after an exhaustive six-month search that had over 1,000 actresses read for the role of the secret pop star, executives brought Miley, then 12, back in. "She stood in front of us and knocked us out," Gary Marsh, Disney's president at the time, told USA Today in 2007. "I remember I came back to my desk that night and wrote a note to my team saying, 'This is either something extraordinary or a chance that didn't pay off.' That bet has paid off in truly unimaginable ways."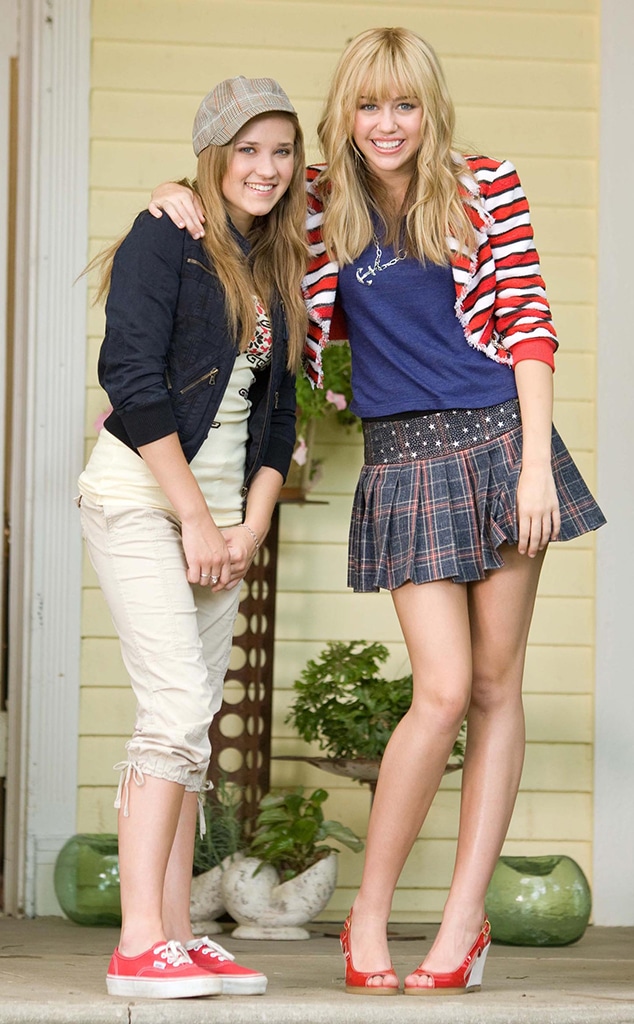 7. During a 2020 interview with Hilary Duff on her Instagram Live show Bright Minded, Miley admitted the Lizzie McGuire star inspired her to audition for Hannah."The only reason I wanted it was so I could do whatever you did," Miley told Hilary. "And so really, I don't think I gave a s–t about being an actress or a singer. I just wanted to copy you no matter what."8. Hannah Montana premiered in March 2006 and quickly became one of Disney Channel's highest rated series of all time and made Miley one of Hollywood's most popular young stars. By 2008, paparazzi photos of Miley were being sold for anywhere from $30,000 to $150,000, according to The Los Angeles Times.9. While they portrayed best friends on-screen, Miley revealed she and co-star Emily Osment "struggled to get along" during the first two seasons."There was competition between us—girls struggle with that, and we were no exception. I didn't do much to fix it," Miley wrote in her 2009 memoir, Miles to Go. "I mean, I wanted to, but I had no idea how to go about fixing it. I never got along with girls as well as I did with guys." But the two eventually became friends, with Miley explaining, "It took us a while to get into a groove. We both needed to learn how to be sensitive to each other."
Kevin Mazur/WireImage
10. After the series ended in 2011—there was also the 2009 big-screen release Hannah Montana: The Movie in 2009—Miley admitted she struggled to find herself.
"Some of my audience was so attached to a character, which wasn't me," she told Howard Stern in 2020. "So, then that does a lot of psychological stuff, where it's like, 'Am I valuable as myself?' OK, the whole show's premise was that when I had my normal hair and looked like myself, no one gave a s–t about me. And then when I got all dolled up and put a wig on, all of a sudden, you know, I'm being chased by people chasing my tour bus. So, that's a lot to put on a kid—to go, 'When you're yourself, no one gives a f–k.' But then when they go and kind of groom you to look like something else, something that you're not, and you're really young, and it's a lot of makeup and, you know, wigs and all this stuff, it does something psychologically."
11. It was love at first sight for Miley when she met her first boyfriend Nick Jonas at a charity event in 2006, when they were both 13 years old. "We became boyfriend and girlfriend the day we met," Miley revealed to Seventeen in 2008. "He was on a quest to meet me, and he was like, 'I think you're beautiful and I really like you.' And I was like, 'Oh, my gosh, I like you so much.'"
After secretly dating, the couple broke up and Miley admitted she "bawled for a month straight" after their split. "Nick and I loved each other," she told the mag. "We still do, but we were in love with each other. For two years he was basically my 24/7. But it was really hard to keep it from people. We were arguing a lot, and it really wasn't fun."
12. Her relationship with Nick inspired her breakup anthem "7 Things," with Miley even wearing the necklace he gave her in the music video for the 2008 hit. The couple briefly reconnected in 2009, with their short-lived reunion inspiring The Jonas Brothers ballad "Before the Storm," which featured Miley.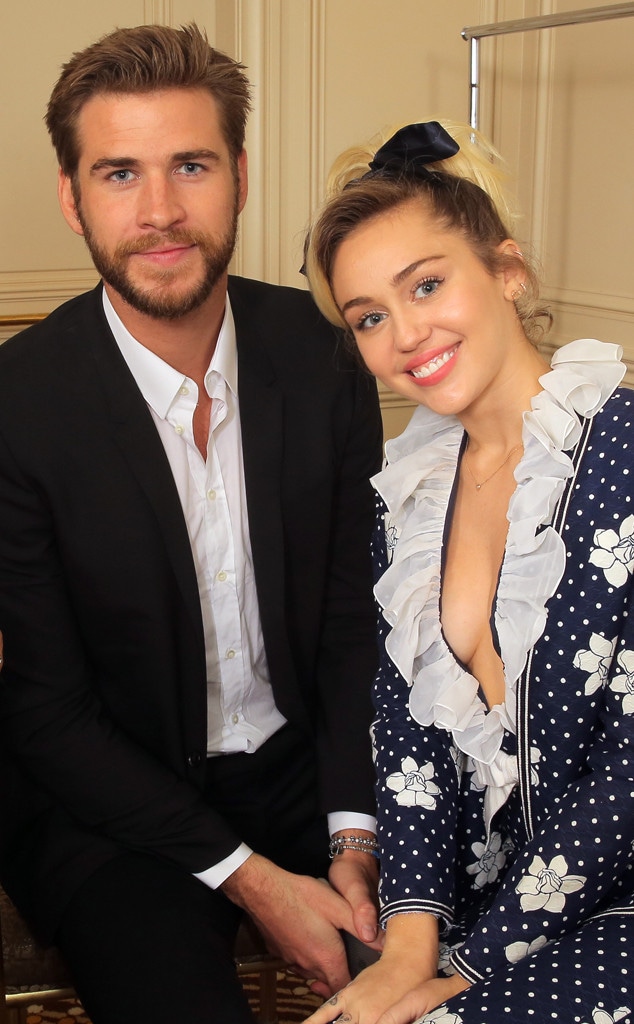 13. While filming The Last Song in 2009, Miley began dating her co-star Liam Hemsworth.  They were on and off for a decade before getting married in 2018. But Miley and Liam announced their split eight months later and they were officially divorced in 2020. 14. Miley later admitted that the trauma of losing their house in Malibu during the California wildfires in 2018 drove her decision to marry the Hunger Games star after a two-year engagement."We were together since 16," she said on The Howard Stern Show in 2020. "Our house burned down. We had been like, engaged—I don't know if we really ever thought we were actually going to get married, but when we lost our house in Malibu…I just clung to what I had left of that house, which was me and him. And I really do and did love him very, very, very much and still do, always will."15. During her 2020 appearance on the Call Your Daddy podcast, Miley reflected on her first "hook-up," confirming it was Liam without directly naming her ex-husband. "I ended up marrying the guy, so that's pretty crazy," she said. "I lied and said that he wasn't the first, so I didn't seem like a loser."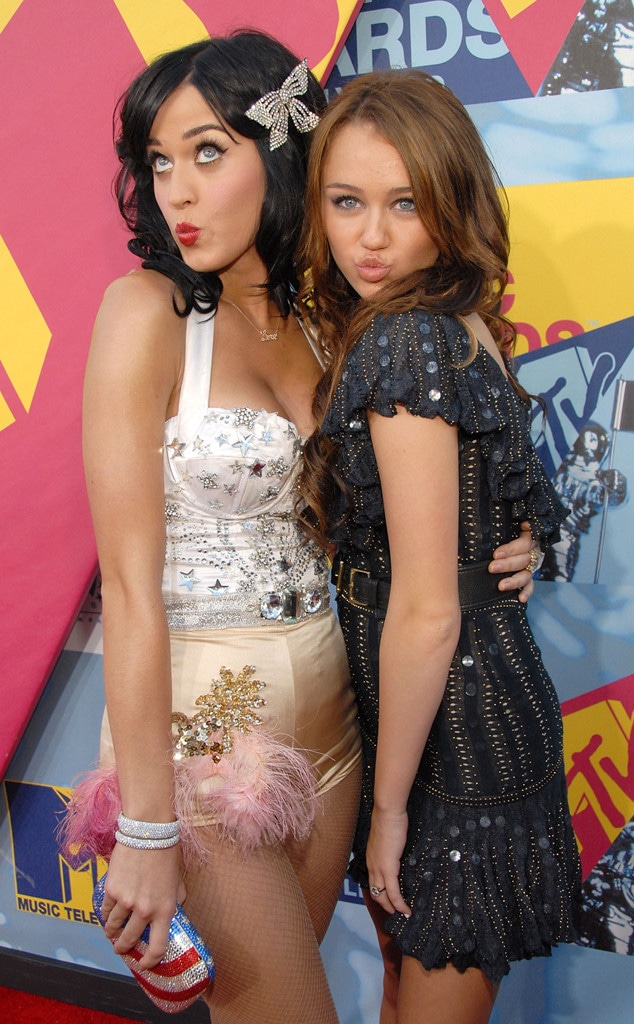 16. Shortly after announcing her split from Liam, Miley made headlines when she began a whirlwind romance with The Hills: New Beginnings alum Kaitlynn Carter. The couple broke up after two months, with Kaitlynn admitting the public's interest in their romance played a factor in their split. "We actually did work pretty hard to keep it as private as we could, but it is what it is," she said on The Viall Files podcast in June 2020. "It's so hard to go through a breakup in the public eye, too…it's so rough. But there's also a lot to be gained and learned from that."17. Miley came out as pansexual in 2016, telling Variety that she struggled to "understand" her gender and sexuality growing up."I always hated the word 'bisexual,' because that's even putting me in a box," she explained to the publication. "I don't ever think about someone being a boy or someone being a girl. Also, my nipple pasties and s–t never felt sexualized to me. My eyes started opening in the fifth or sixth grade. My first relationship in my life was with a chick. I grew up in a very religious Southern family."18. In 2017, Miley claimed she was the inspiration for Katy Perry's hit song "I Kissed a Girl.""I heard her on the radio…they said, 'Who did you write that about?'" Miley told WKTU. "She said: me! I heard it and I screamed, and started freaking out."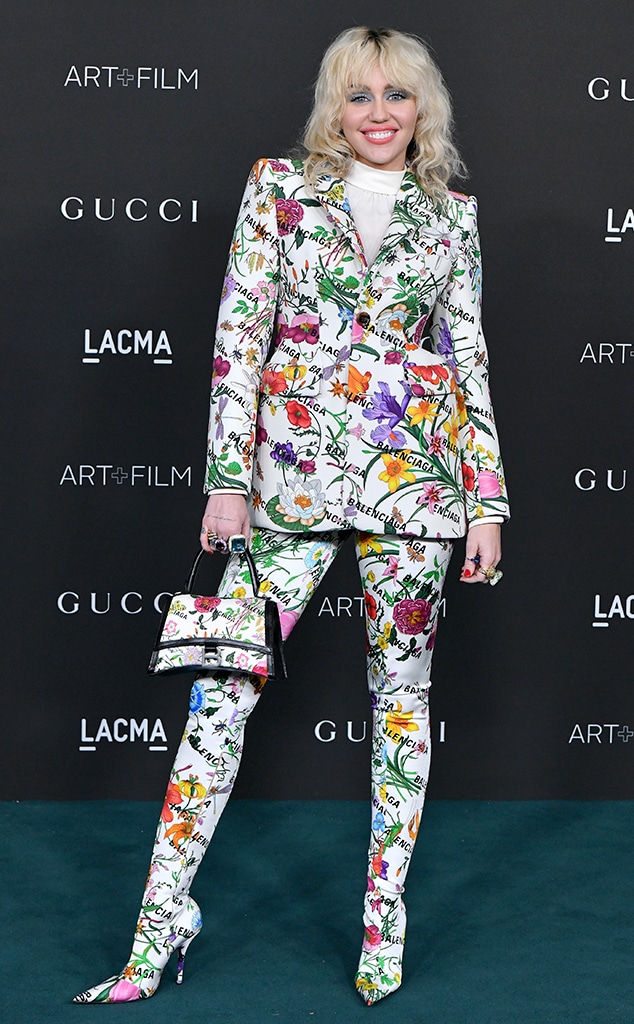 19. Miley is the founder of the Happy Hippie Foundation, which works to fight injustice facing homeless youth, LGBTQ youth and other vulnerable populations. 20. In her 2009 autobiography, Miley revealed she was born with tachycardia, a non-life-threatening condition that makes her heart beat much faster than the normal rate."The type of tachycardia I have isn't dangerous. It won't hurt me, but it does bother me," she wrote. "There is never a time onstage when I'm not thinking about my heart."21. Miley adopted a vegan diet for six years before switching to a pescatarian lifestyle because her "brain wasn't functioning properly," she explained on The Joe Rogan Experience in 2020. She revealed that Liam cooked fish for her to eat as her first meal in ages that wasn't entirely plant-based and, she recalled, "I cried, like, for a long time. I cried for the fish…it really hurts me to eat fish."
22. While "Party in the U.S.A." is one of Miley's most successful songs, the singer isn't exactly a fan of the catchy track. "I hate it," she said in a 2018 Instagram video. "But for some reason, the people love it." 23. In 2013, an online petition posted on the White House's official "We the People" website asked President Barack Obama to change the U.S. national anthem from "The Star-Spangled Banner" to "Party in the U.S.A."24. Initially set to lend her voice to the 2021 animated movie Hotel Transylvania, Miley claimed in a 2019 tweet that she was fired "for buying Liam a penis cake for his birthday and licking it." (She was replaced by fellow former Disney star Selena Gomez.)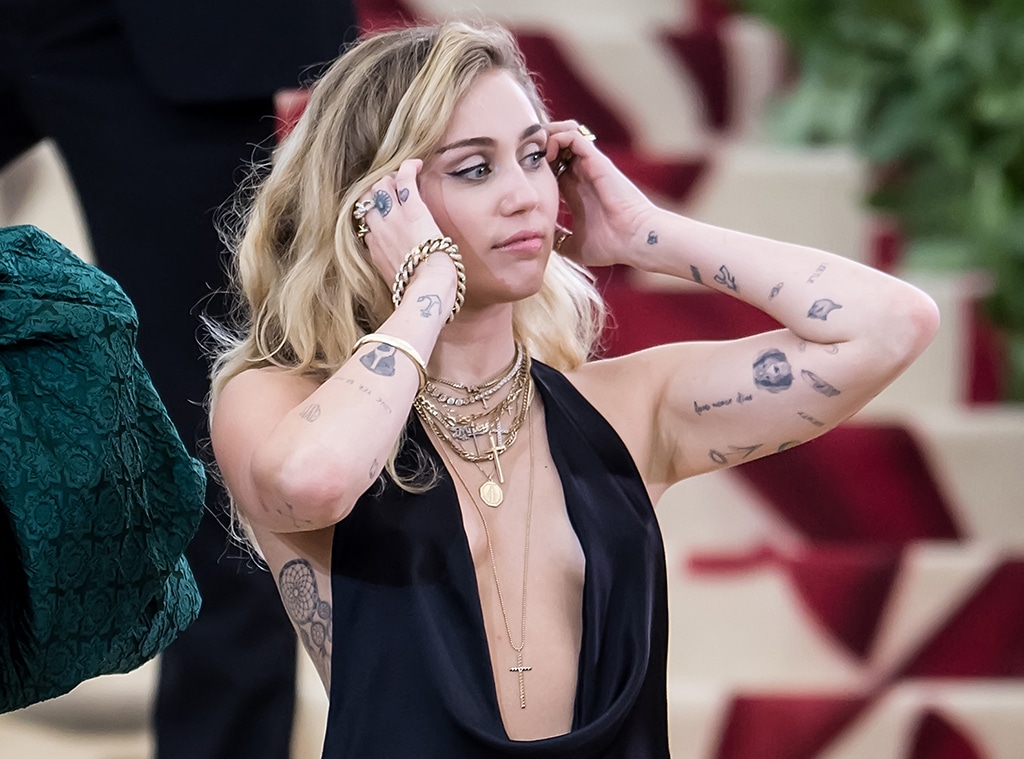 25. In 2010, Miley's Disney darling image went up in smoke when a now-infamous video surfaced of the star taking a hit from a bong. A decade later, Miley hilariously celebrated the scandal's anniversary on Instagram."Happy 10 year anniversary to the groundbreaking video of a teenager smoking a bong & saying dumb s–t to their friends," she wrote. "(Not sure the director of this fine film should be considered a 'friend' but…)" She also answered a burning question, writing, "#YesItWasReallySalvia #IfYouFindWeedThatDoesThisToYouSHARE."26. In a 2019 tweet, Miley alleged the bong incident cost her a huge endorsement contract, writing, "I lost a massive Walmart deal at 17 for ripping a bong."27. Miley has 74 tattoos and got her first body art when she was 17.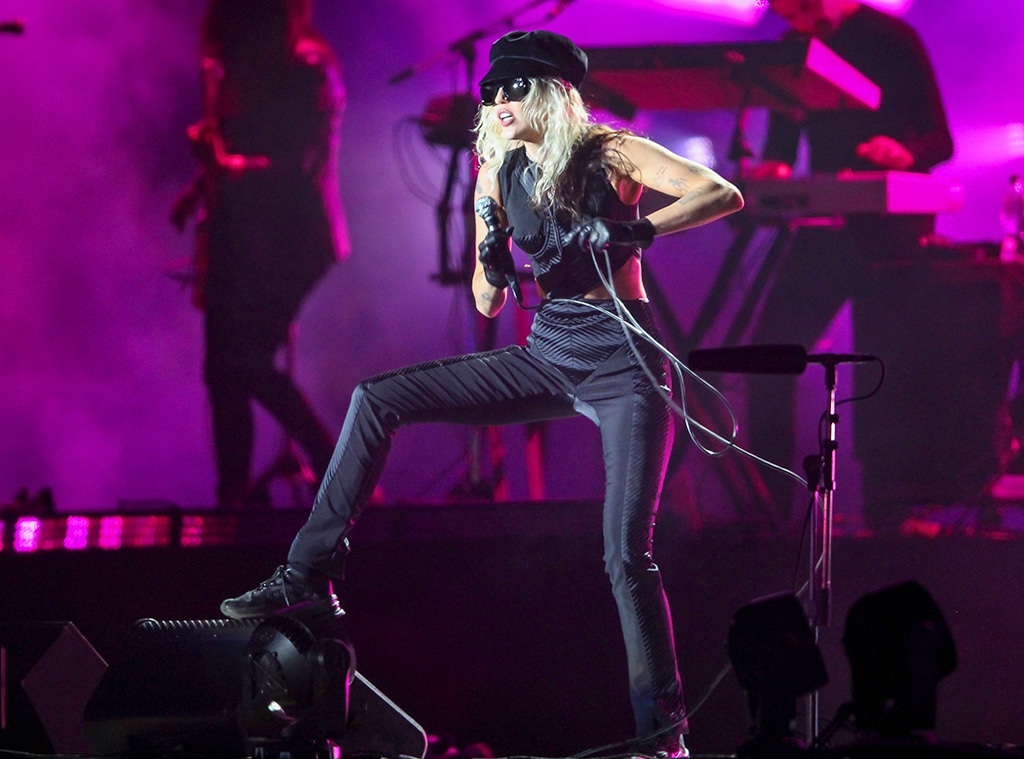 28. Miley has been open about her sobriety journey over the years, discussing her relapse during the pandemic."Well, I, like a lot of people, being completely honest…fell off," she said during an interview with Zane Lowe for Apple Music in 2020. "I would never sit here and go, 'I've been f–king sober,' and I didn't. I fell off and I realized that I now am back on sobriety, two weeks sober, and I feel like I really accepted that time."She added that she's trying to come to terms with things, noting, "One of the things I've used is 'Don't get furious, get curious.' So don't be mad at yourself, but ask yourself, 'What happened?'"29. Miley explained that the deaths of musicians like Amy Winehouse, Jimi Hendrix, Jim Morrison and Kurt Cobain inspired her to reevaluate her relationship with alcohol."Twenty-seven to me was a year that I really had to protect myself," she said. "That actually really made me want to get sober, because we've lost so many icons at 27. It's a very pivotal time. You go into that next chapter or this is it for you. I just feel that some of the artists that almost couldn't handle their own power and their own energy and their own force. It's an energy. I, no matter what, was born with that."30. In March 2022, Miley's plane had to make an emergency landing after it was struck by lightning while she was en route from Colombia to Paraguay for the 2022 Asuncionico music festival. Miley later admitted that she was "a little traumatized" by the incident. "It was really scary," she told Seth
Meyers. "I was in my mom's lap because I was pretty sure it didn't matter about the seatbelts at this point."
www.eonline.com