A young South African woman has sparked tension online after she described the types of men she would never date.
Appearing in TikTok footage, the obvious slay queen claims that she will not even consider dating a man who owns or drives a Toyota Corolla. According to her, she would rather be single than settle for a Corolla owner.
In that regard, the lady suggested she would like to remain single until she finds a man who shares her preferences. She revealed this in a video that was uploaded to TikTok in order to humiliate men who fit the aforementioned description.
Predictably, her wild comment resonated with netizens most of whom sprang up to share their opinion about her posture. See a few of the comments below followed by the video;
travisgramelanin wrote; "As una dey buy Car upandan like palliative make nobody JAM me o 🙄"
_sueldelioness wrote; "Says a girl who probably doesn't have a bicycle 😀😂 It is okay to have high expectations/ plans for your life and all but make sure you can also meet up same standards."
moshood_salam_ wrote; "Fyi, Corolla is #3.5million heading to #4. Hope you have GLE thou👀"
suyiman wrote; "This one wey no fit afford to pay attention Dey select 😂😂😂😂"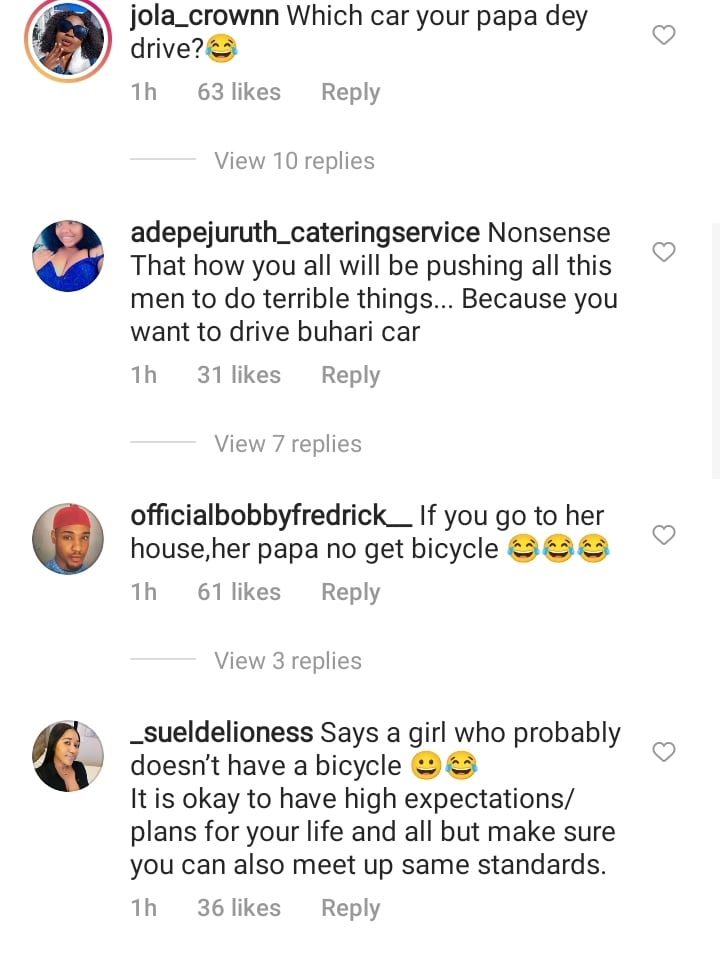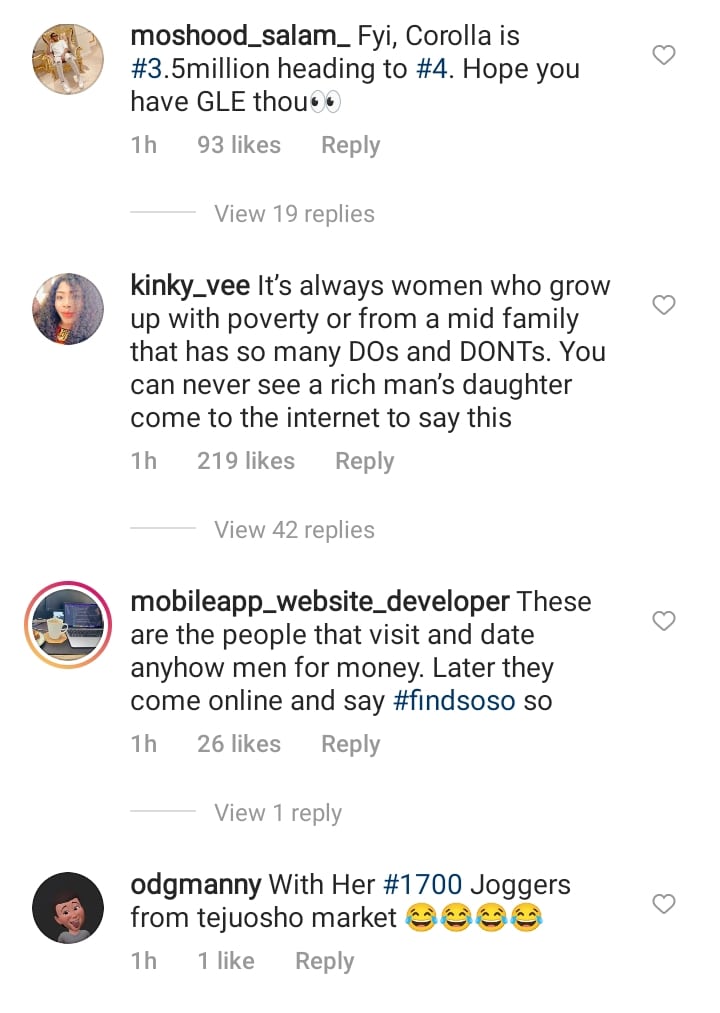 ghbase.com