Left with a royal void in your heart after finishing season five of Netflix's The Crown? Don't worry, we've got all the best historical series to stream after finishing the period drama.
The Crown season five may be over, but these series deserve the royal treatment.
If you're feeling a void in your heart after watching The Crown season five, you're not alone. The season enraptured fans with its portrayal of the dissolution of Prince Charles and Princess Diana's marriage, the "annus horribilis" and the infamous tampongate. And it looks like the sixth and final season will be just as exciting: the chapter will follow the royals through the end of the '90s and the beginning of the '00s, which means we'll meet the teen versions of Prince William, Prince Harry and Kate Middleton and see two tragic deaths: Diana's and Princess Margaret's. 
Season six isn't expected to premiere until at least 2023, but don't worry: there are enough royal series to keep all kinds of subjects happy. For viewers looking for something dramatic and soapy, shows like Bridgerton and The Royals are sure to satisfy; meanwhile, fans wanting more serious storylines can look forward to watching Downton Abbey and Outlander. 
Seasons one through five of The Crown are now streaming on Netflix. Keep scrolling to find your newest royal binge.
The GreatNicholas Hoult and Elle Fanning take viewers on a wild and hilarious ride through 18th century Russia as Fanning's Catherine goes from Catherine the Nothing to Catherine the Great. And, great news: Season three is coming soon. The Great is available to stream on Hulu.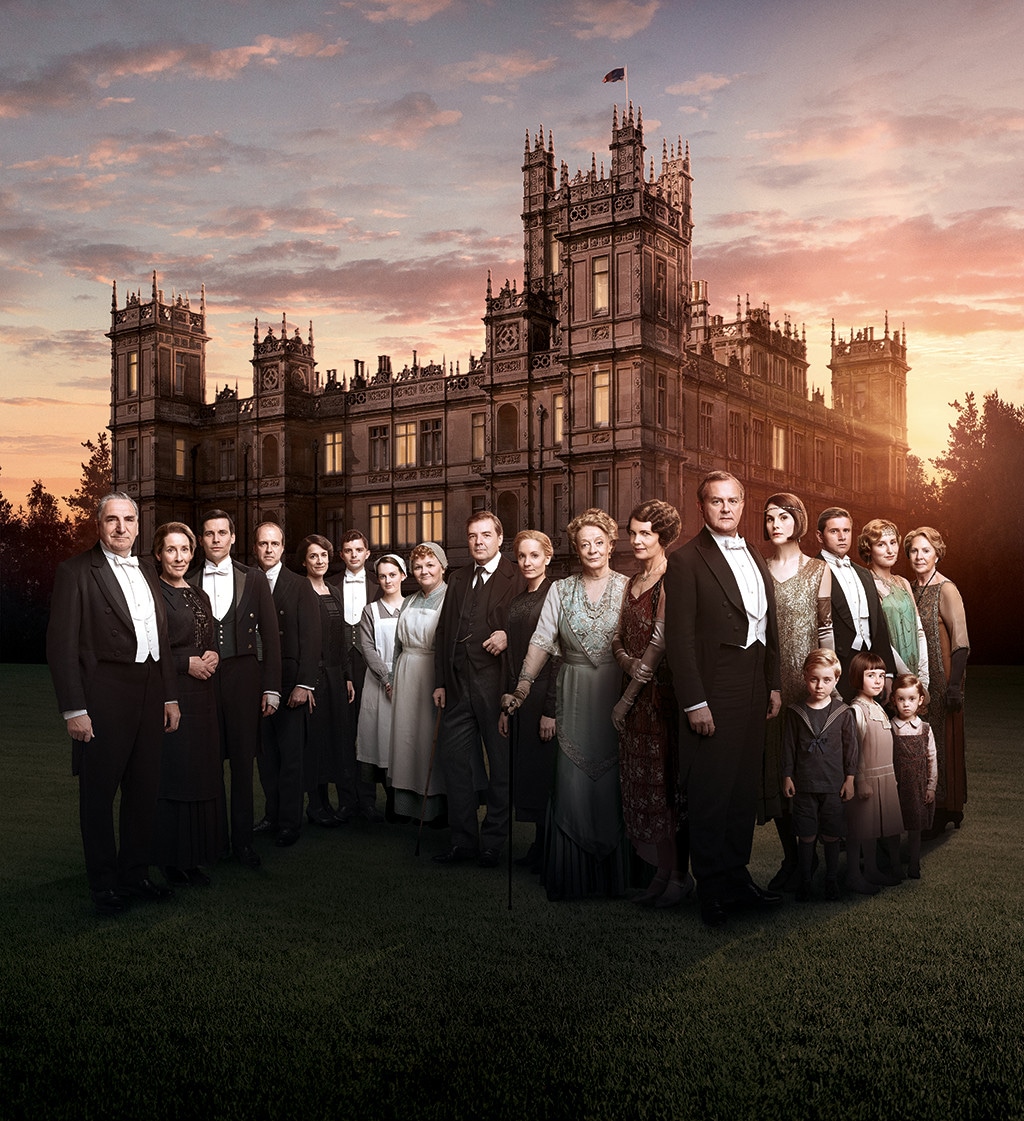 Downton AbbeyA modern classic, Downton Abbey remains popular today, with the series spawning museum collections and two film sequels. Set on the fictional Yorkshire estate between 1912 and 1926, the show follows the lives of the aristocratic Crawley family and their hard-working servants—and features practically real-life royalty in Dame Maggie Smith. Downton Abbey is available to stream on Peacock.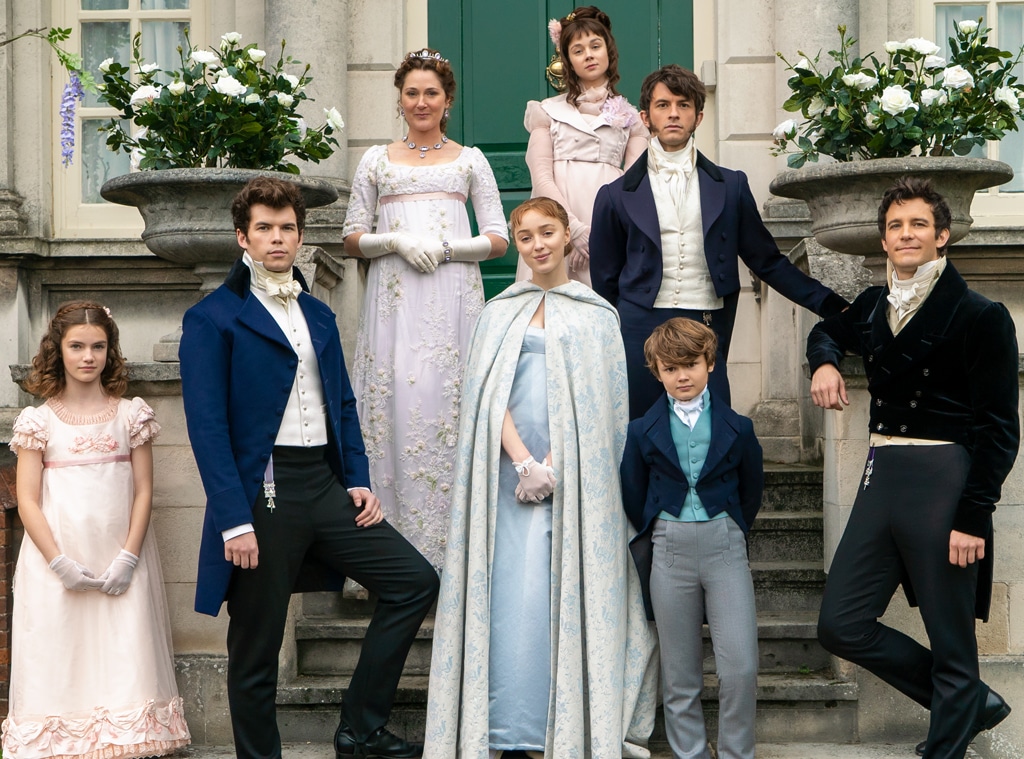 If you haven't already watched Bridgerton, what are you doing? This delicious Shonda Rhimes-produced drama takes all the high-society affairs and gossip of The Crown and mixes it with a whole bunch of hot lords and ladies. Based on Julia Quinn's hit book series, follow each Bridgerton sibling as they look for love during England's Regency era—some in very unexpected places.Bridgerton seasons one and two are now streaming on Netflix. 
Outlander
Want your royal drama mixed in with a little time traveling? Outlander may be perfect for you. The series follows a World War II British army nurse Claire Randall (Caitriona Balfe), who's enjoying her honeymoon with her husband when she's suddenly transported back to 1743. To survive, she marries Scottish warrior Jamie Fraser (Sam Heughan), and is now torn between the two. Plus, if you've been missing Prince Philip, it even stars The Crown's own Tobias Menzies as Claire's husband Frank and Jonathan "Black Jack" Randall, an English knight.
Outlander is available to stream on Netflix.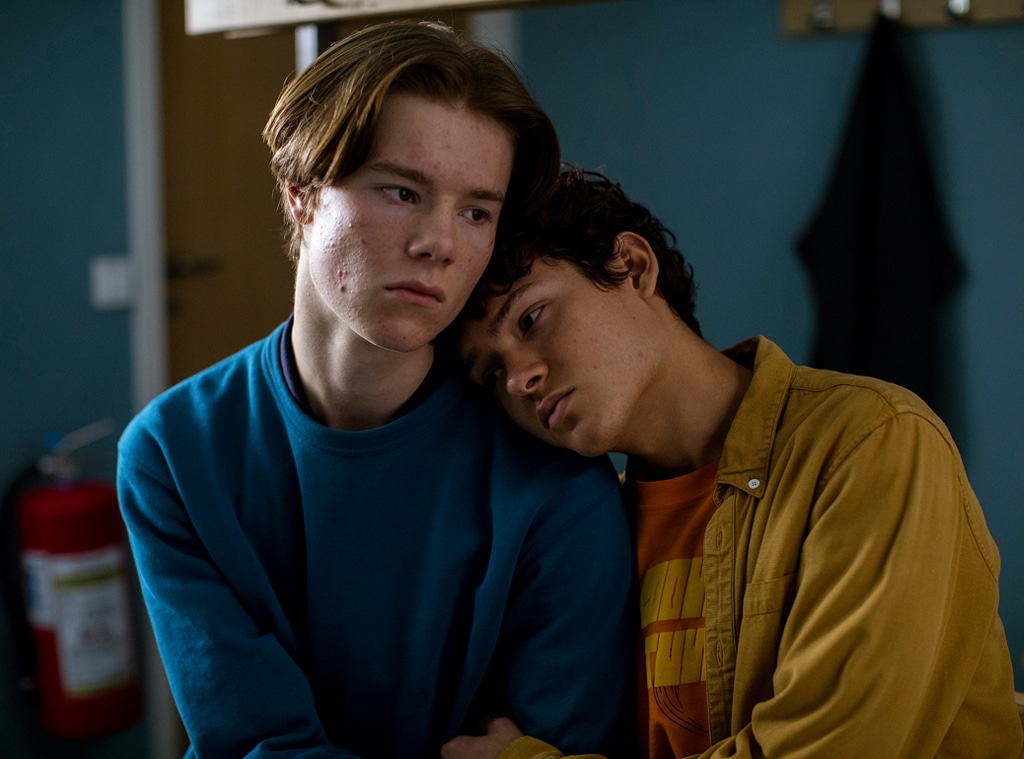 Young RoyalsYoung Royals is for those fans who want a little teen drama with their political warfare. This Swedish show follows Prince Wilhelm (Edvin Ryding) as he adjust to life at his new boarding school, unexpectedly falling in love with Simon Eriksson (Omar Rudberg) in the process.Young Royals is available to stream on Netflix.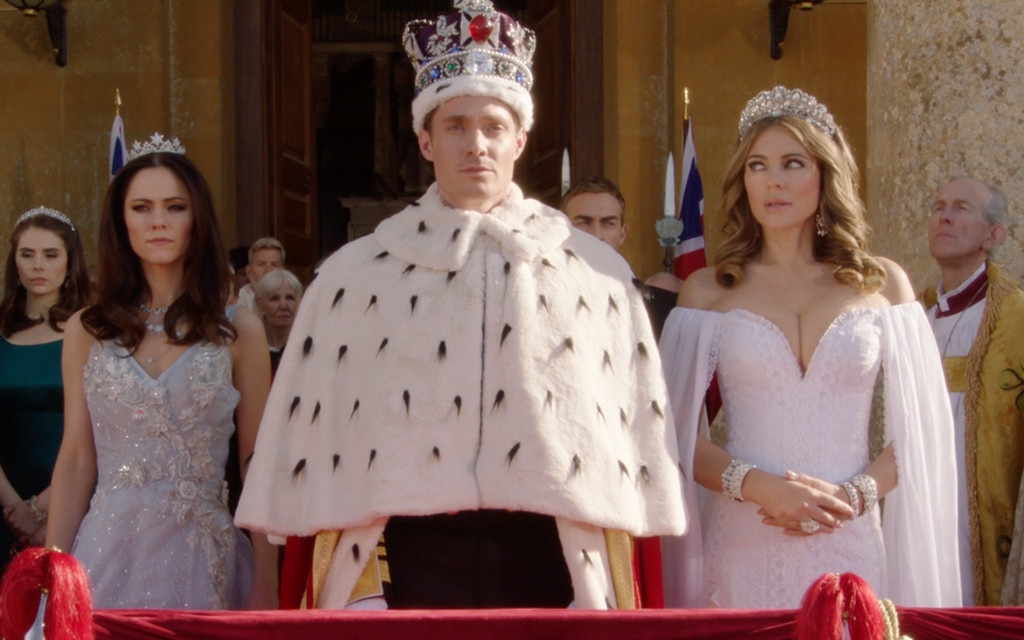 The RoyalsAll of these royal proclamations feeling a little too serious? E!'s own The Royals is the perfect palette cleanser. This soap follows Queen Helena (Elizabeth Hurley) and her husband as they try to keep their family's drama behind the castle walls, lest the monarchy be abolished forever. All four seasons of The Royals are now streaming on Prime Video.
Dangerous LiaisonsThe newest addition to the landscape of royal television, Starz's Dangerous Liaisons premiered on Nov. 6, 2022, and was renewed for a second season before it even came out. A prequel to the classic book, the show reveals exactly how Vicomte de Valmont (Nicholas Denton) found his greatest lover in his greatest adversary.Dangerous Liaisons airs Sundays at 8 p.m. ET on Starz.
www.eonline.com