US based Ghanaian journalist and host of With All Due Respect Show on Loud Silence TV, Kevin Taylor has finally published his 21 questions he wanted to ask Alan Kyeremanten on his social media page.
For the past few days, Kevin Taylor has been hitting hard on Alan Kyeremanten for being quiet on several matters arising in the NPP administration. Kevin Taylor believes that Alan Kyeremanten can never be a good leader for the country because he barely speaks on national issues. According to Kevin Taylor, the country needs a leader who can be bold enough and speak against certain bad behaviors people do in the country.
He sent 21 questions to Alan Kyeremanten for him to answer as soon as possible. Below are some of the questions Kevin Taylor asked Alan Kyeremanten on social media.
According to Kevin Taylor, Alan Kyeremanteng failed to speak when government selected a three months old company with no tax incorporation to manage covid-19 at Kotoka Airport.
Aside this, he asked Alan Kyeremanten the reason he failed to speak about the killings of people at Techiman South during the 2020 elections. He also asked him the reason he failed to speak about the $12 million amount of fertilizers that were missing in the Agric ministry.
Click here to read his full story on Facebook.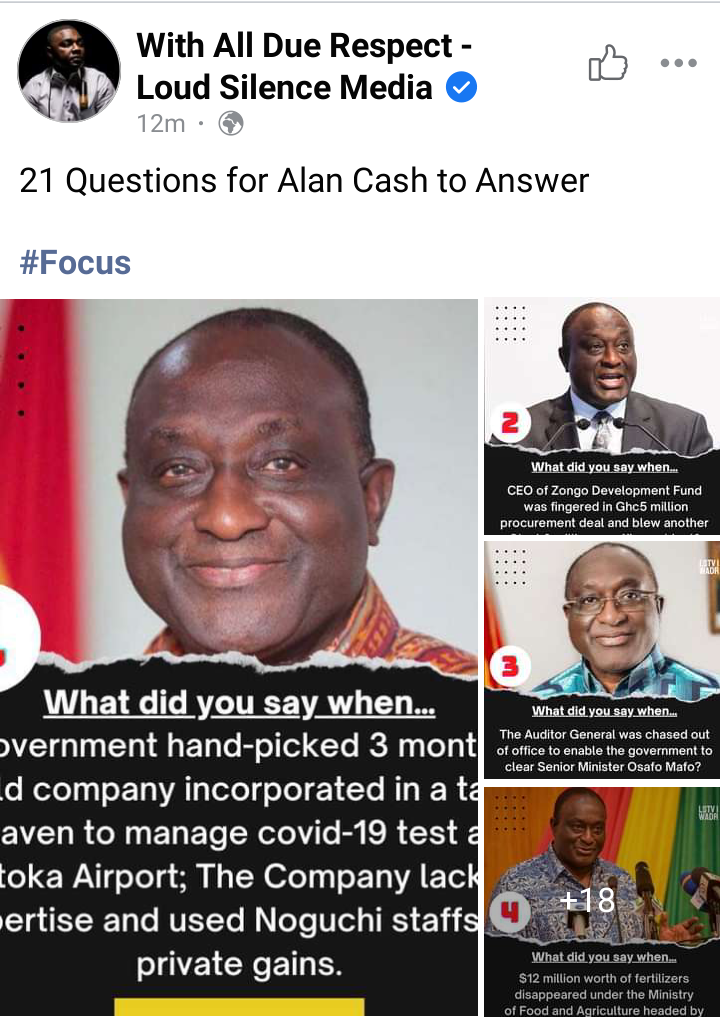 View pictures in App save up to 80% data.
Below are some reactions on social media.
From the reactions above, some Ghanaians really support Kevin Taylor's 21 questions for Alan Kyeremanten. They believe that it is time for Alan Kyeremanten to answer these questions. Others believe that Kevin Taylor's questions to Alan Kyeremanten were needless because he is not the one to answer such questions.
Tell us what you also think about this.
News Hub Creator