Police at Asesewa in the Eastern region have destroyed about five acres of marijuana farms.
The farm, located in a secluded bush, was discovered by the police after they had gone to the area to arrest a suspect who had inflicted machete wounds on a resident.
According to the Asesewa District Police Commander, DSP Jeremiah Alale, they have launched investigations to apprehend suspects of the marijuana plantation.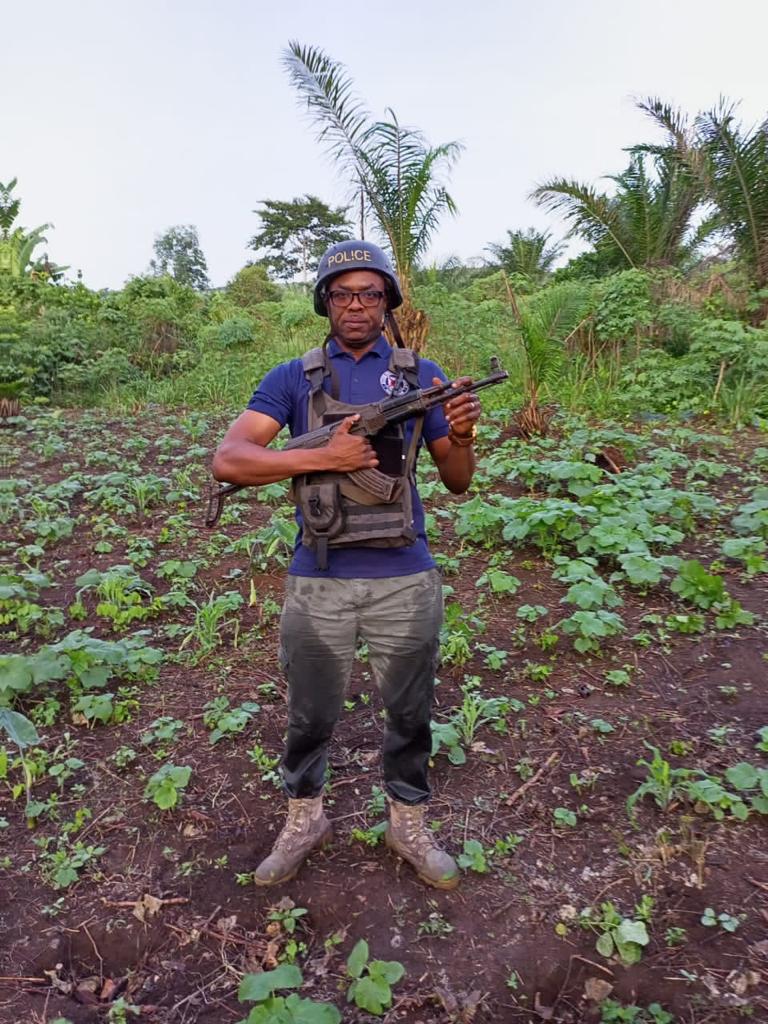 The Police say they had discovered the budding marijuana plantation a month ago.
DSP Alale told Joy News he earmarked the farm for destruction after allowing it to fully mature.
"Some members of a community fought and inflicted cutlass wounds on themselves so they reported here and the way they painted the picture, I was of the view that unless I go there myself because the suspect was more or less abnormal."
He explained that "Before I got there they go a wind of it and they fled so I took a stroll less than hundred metres into the bush where I discovered large farms of the weed.
"That was a month ago so they were too young for destruction so I earmarked the place. Yesterday, I decided to go with my men to destroy it".
During the operation, the police also discovered that the owners of the plantation had connected electricity to their farms.
According to the police, the objective for the extension of electricity to the farms was to boast the production of amnesia, a type of marijuana that thrives under electricity.
"We have three types of cannabis grown locally; amnesia, GH and Local one. Amnesia is very high in the THC and very expensive to produce. That kind of weed strives well under electric light.
"So the people have connected light to the bushes from their homes so when it's night they switch it on. So when you get there in the night it's like a city," he said.
DSP Alale, a former Commander of the Police Drug Enforcement Agency in the Ashanti region, said the area appears to be a safe haven for drug cultivation.
He, however, warned to deal drastically with perpetrators.
"The ones we destroyed were mature so when we weed them down they will go and process it. We were able to carry the ones we destroyed.
DSP Alale pleaded with residents at Asesewa to change their farms into producing other crops such as; maize, cassava or ccoa.
"In fact my appeal to the community is that I had fore knowledge that it is one of the places that supply the whole Ghana the weed coming from the drug law enforcement agency in the Ashanti region."
dailynewsghana.com