Massive unhappy comments rained from Ghanaians as a government-registered Toyota Land Cruiser has plunged into the Odaw River at Circle.
It is unclear what caused Monday's accident but rescuers rushed to the scene to pull the V8, registered GV 2400-16, out of the drainage.
From comments generated from this reportage from TV3 this morning, it indicates that Ghanaians aren't in support of the current happenings in the country hence shows happiness with this accident involving a government registered vehicles.
It's just surprising though, because Ghanaians are widely known for sympathizing with accidents and victims of bad happenings.
View comments below:
•The Odawna drainage is simply reminding the government that they five years ago promised to make it clean and a tourist attraction for people where boats would be sailing on it. Wasteful and the most incompetent government.
• And the water didn't consume the occupants of the vehicle right. They promised to dredge the adaw river and make Accra the cleanest, that hasn't happened.
https://www.facebook.com/215985601764156/posts/5668268776535784/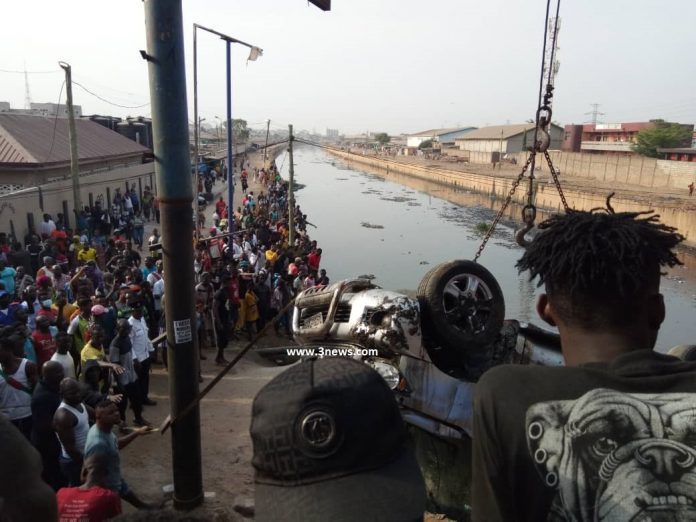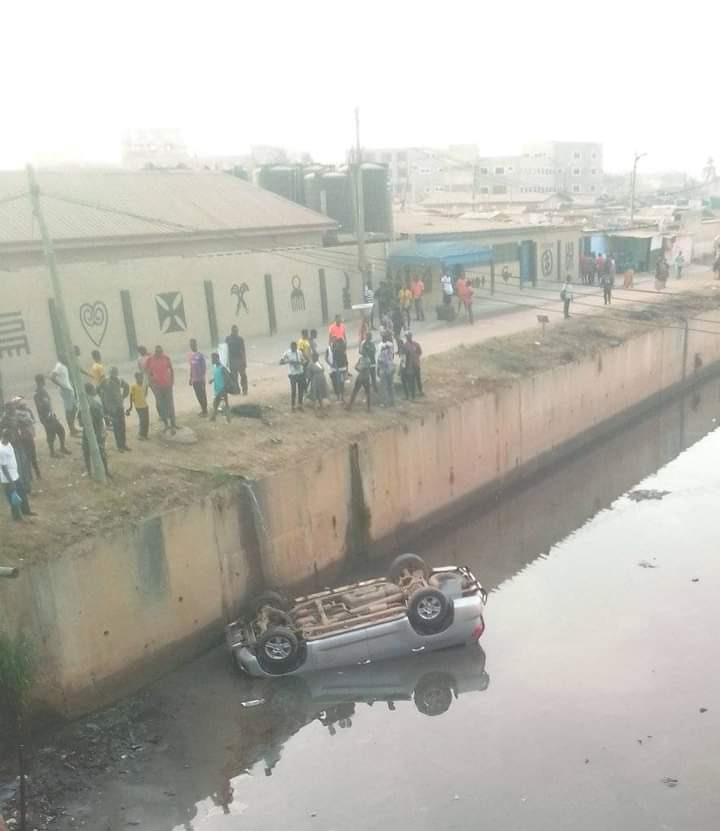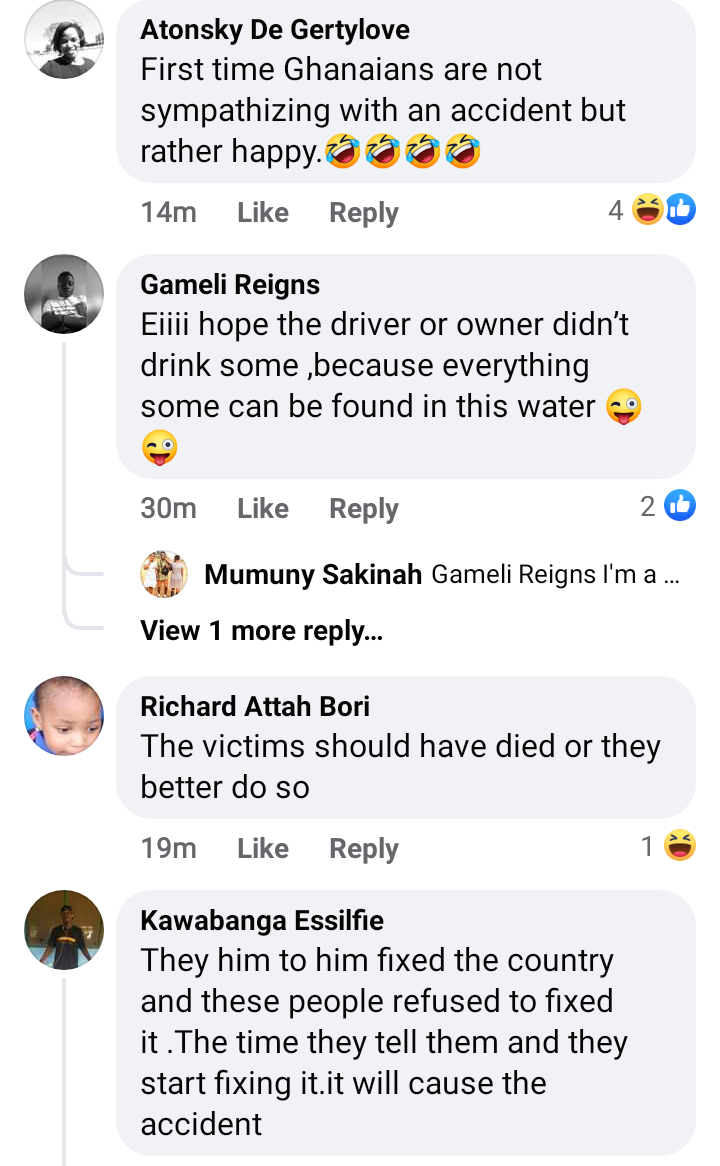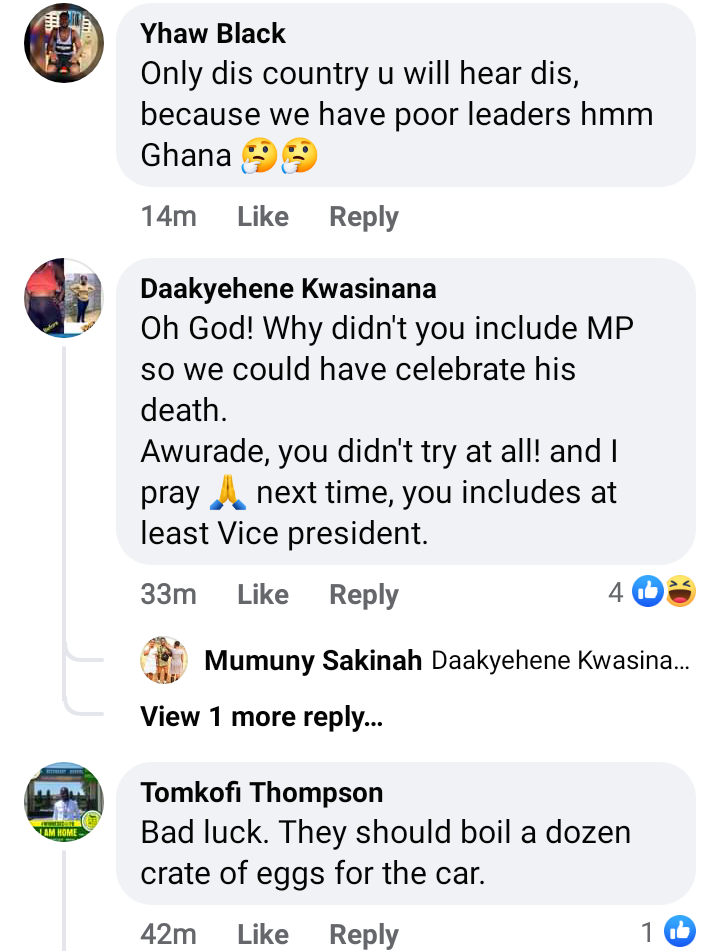 V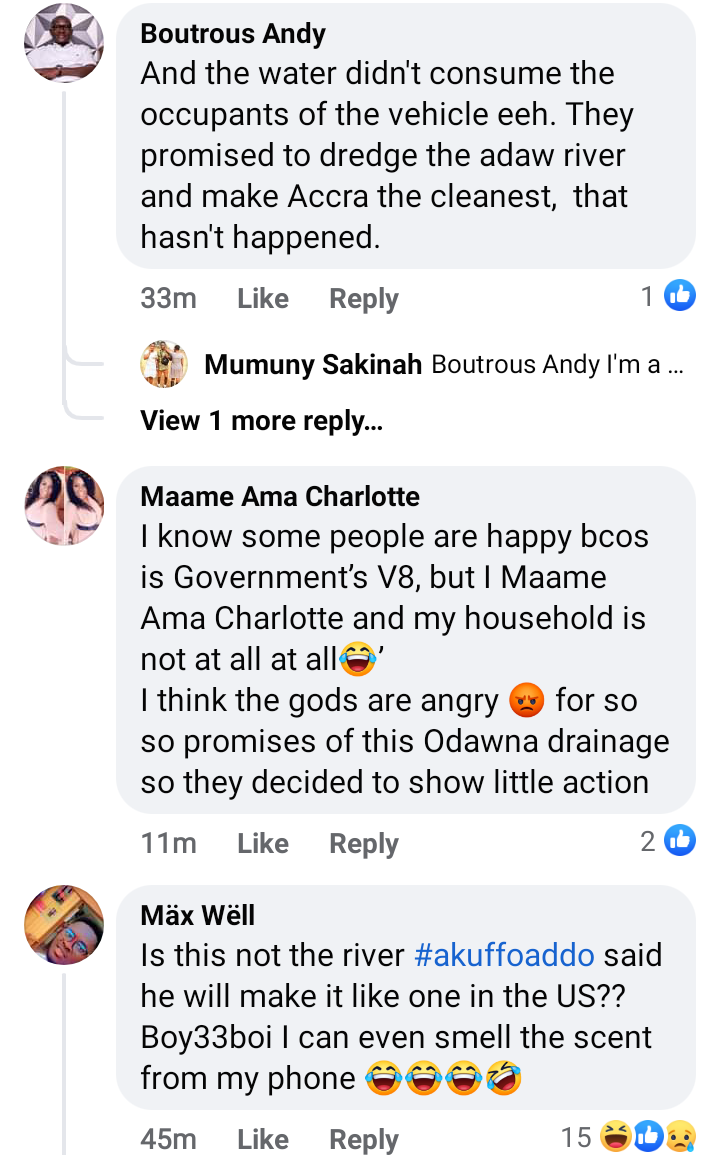 operanews