The death of Israel Ampomah has raised several tensions as his wife ends up with nowhere to live after she was sacked from her house this dawn. Veronica Ampomah, 40, was resting on her bed when she heard shouts coming from her front gate.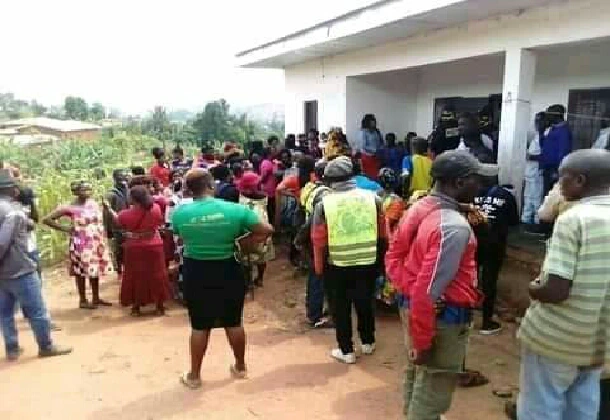 Open the door! Open the door!! Four men and six women from the late Israel Ampomah's family stood at the front gate of his house trying to break the bulletproof ironing gate to the house. Veronica, confused about who it was, came out to see dozens of people standing in front of her house at six in the morning.
Without time-wasting, Bernard Ampomah, the younger brother of the late Israel Ampomah, pushed Veronica from the gate and together with the rest of the family members, emptied the entire house; bringing out Veronica's things into the open. Veronica in tears, could not alter a word and kept sobering in front of the building as her late husband's family pushed her out of the house.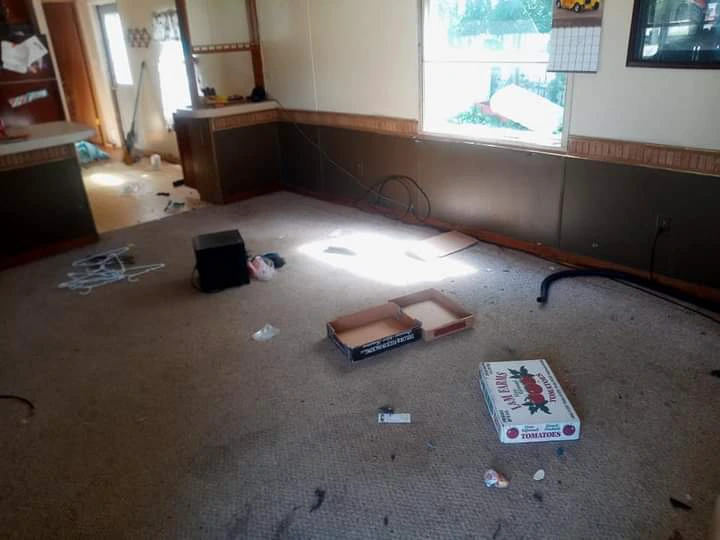 Bernard Ampomah, the leader of the ten family member delegation that sack Veronica from her house, argued that the house no longer belong to Veronica and never has it ever belonged to her. The house belongs to us, not her.
My late brother used family money to build it, so we are taking it back. If it wasn't for the cocoa lands he was taking care of, how would he have been able to build the house? Bernard questioned after emptying the house and changing all the locks with a new set of padlocks.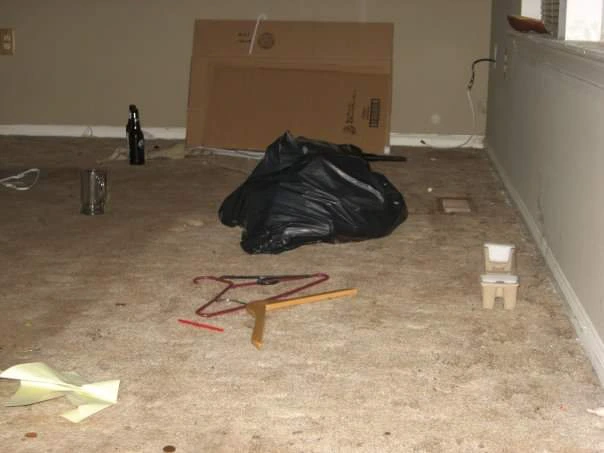 The three-bedroom house is the house Veronica and her late husband lived in until the death of the man but the Bretuo family of Jamasi (Gyamase), is of the view that the house belongs to them since the money that was used to build the house came from their family cocoa farms. The decease, Israel Ampomah, was the caretaker of the Bretuo cocoa farms until his departure on 27 November 2021.
Israel was buried on 18 December 2021 and it was after his burial, the family showed interest in his three-bedroom house. It was never started anywhere during the lifetime of Israel Ampomah that, he was building the house for his family but the family thinks since Israel was in charge of the cocoa farms, the house was built with the money that came from the cocoa farms.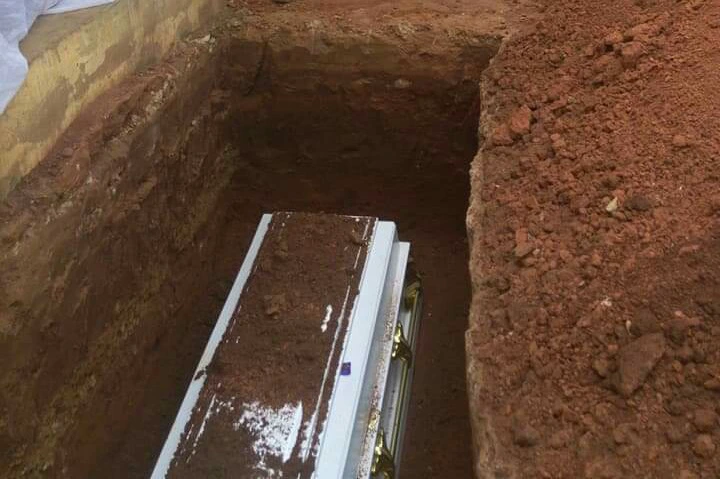 Israel from his brother's narration, was not doing any additional works except taking care of the cocoa farms and per their view, they are entitled to his house after his demise. Veronica, a widow, had no child with her husband in the course of their marriage and it is with that, many believe is pushing the family to take back the house.
Veronica has been urged by her neighbours to report the case to the police but she is yet to do so.
operanews