One of President Nana Addo Dankwa Akufo Addo's right hand men Gabby Otchere Darko couldn't hold his emotions as he exclaimed in a social media post
A single piece of corn cob sells for GH¢5 ?
Yes, he bought just one piece of corn for five cedis. According to Gabby Otchere Darko, perhaps the location where he bought the corn matters. He reportedly bought it around the American Embassy located at Cantonment. Due to the location of the sales joint, perhaps the person who sold the corn to him at that exorbitant price feels that he is living in the United States of America instead of Ghana.
Well, let's take a look at Gabby Otchere Darko's post and debate about it. Does the location of the corn sales matters? How much do you buy one piece of corn in your locality now ?
Let's get talking. Perhaps the price of corn has become the new "gold" in Ghana.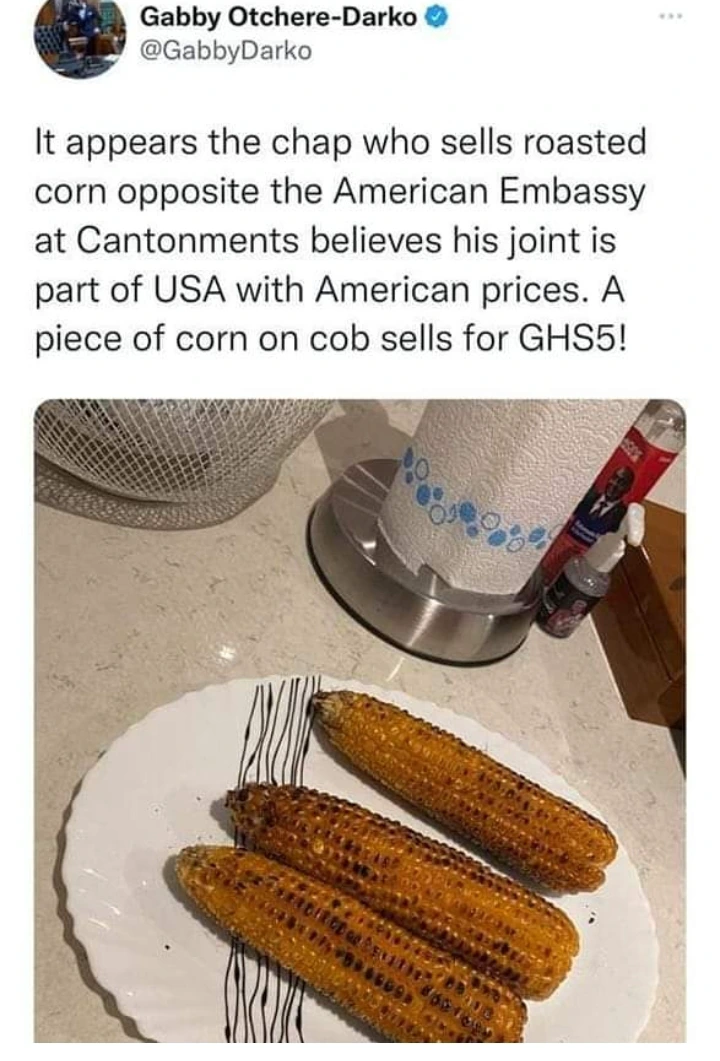 operanews