Ghanaian Telecommunication Giants, MTN have offered an explanation as to the ridiculous upward adjustment in their call and data packages in recent times.
Subscribers of MTN would have realized in recent times that the network's prices for Mashup and internet are not like before as customers are now paying more for less talk time and data access.
However, in an explanation offered by one of the Network's Customer Relations personnel on social media, in response to a query from a customer, MTN is basically not at fault here.
According to the said customer service representative, the Network is only responding to an order from the regulator (Government) to adjust their prices upwards in order to allow for a fair competition with other networks.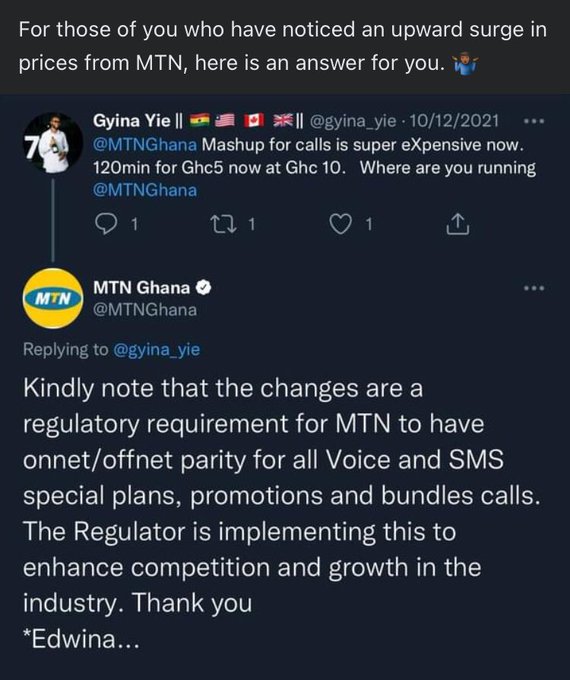 This has led to many Ghanaians wondering the sense in such a directive by the regulator considering the fact that competition is supposed to bring a reduction and not an increase.
Meanwhile, Government as the regulator, is yet to respond to the issues.
Source: GhanaFeed.Com