Bridget Otoo has helped Berla Mundi to understand why married couples are divorcing so much saying it's as a result of the money they attracted them to each other getting finished and now their eyes are cleared.
Berla Mundi who is yet to get married tweeted asking why are so many married couples divorcing as that seems to be worrying her making her wonder what is wrong that they are divorcing so much like that.
Bridget Otoo who seems to know exactly what has been happening to married couples said it's because the money involved got finished and their eyes have been cleared now which is why they're divorcing.
Looking at the rate at which people are divorcing now, it's just normal that Berla Mundi is getting worried because it scares the unmarried ones from getting married since you can't tell whether you're the next divorcee or not.
screenshot below;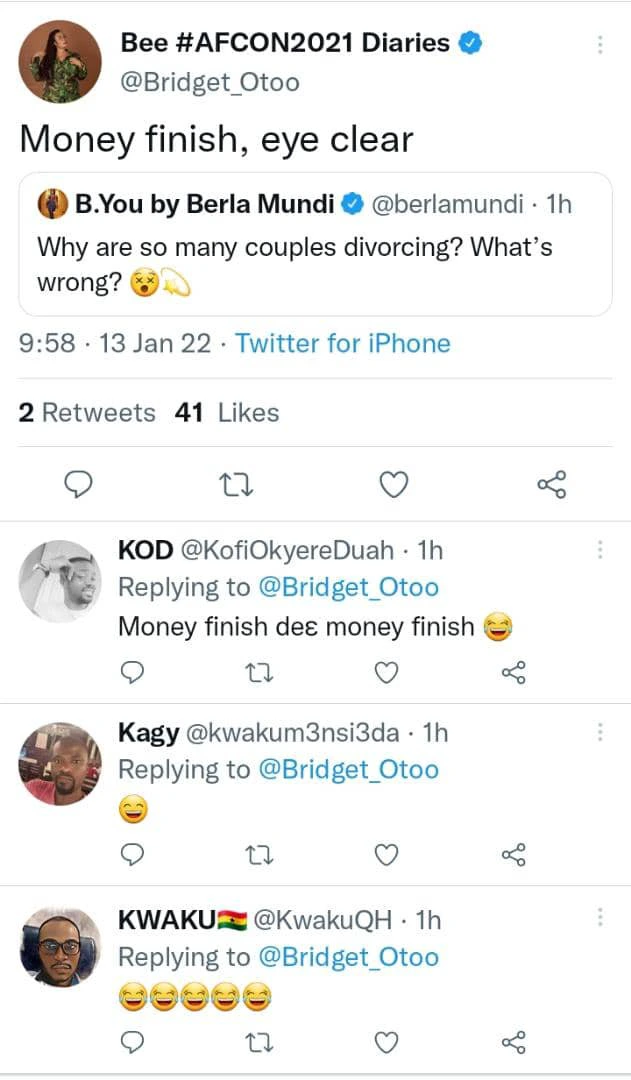 Source: Ghbase.com