The recent circulating news that has undoubtedly sparked massive stir, debates and arguments across all social media platforms was when the popularly known broadcast journalist, Kelvin Taylor exposed the incumbent government on why a top official at the presidency was sacked from the Free SHS secretariat.
The Free Senior High School initiative has undoubtedly improved the educational system at the high school level considering the recent results of students in the just ended WASSCE aside releasing the burden of paying school fees by parents every term.
Not long ago, CHASS took the privilege to raise series of concerns concerning the challenges they've been encountering since the introduction of the Free SHS policy in terms of feeding of students aside rescheduling reopening dates for all senior high schools come January 2022.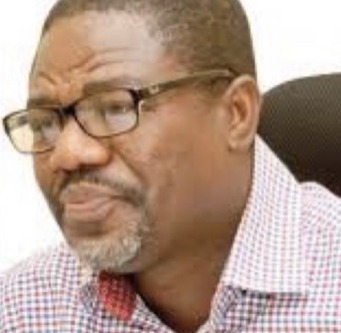 Whilst addressing the most anticipated issue, Kelvin Taylor highlighted that, Mr Willam Darkwa was unexpectedly sacked from the Free SHS secretariat for reducing the monies being allocated to the schools under the Free SHS program aside pocketing the balance.
Kelvin Taylor highlighted that, Mr William Darkwa should have been prosecuted for committing such a criminal offense but nothing of such action was taken against him.
In addition to this, Kelvin Taylor later revealed that, Mr William Darkwa also introduced into the free SHS feeding program food items that were not originally part of the list of food items approved as a means of gaining supply contracts.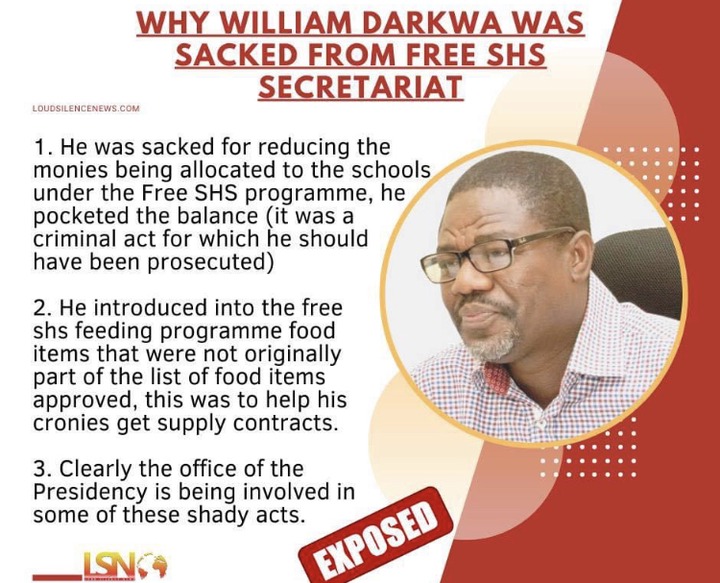 In conclusion, Kelvin Taylor made it clear that, he was willing to expose all unacceptable activities currently ongoing in the incumbent government till all such acts are put to a stop.
Upon Kelvin Taylor's unexpected claims concerning how William Darkwa was sacked from the Free SHS secretariat finally popped up online, most Ghanaians took the privilege to express their immense disappointment aside sharing their thoughts and opinions over the alarming issue.
Below is a look at some of the comments that came through as individuals shared their respective opinions and concerns over the unexpected revelation by the popularly known USA based Ghanaian broadcast journalist, Kelvin Taylor.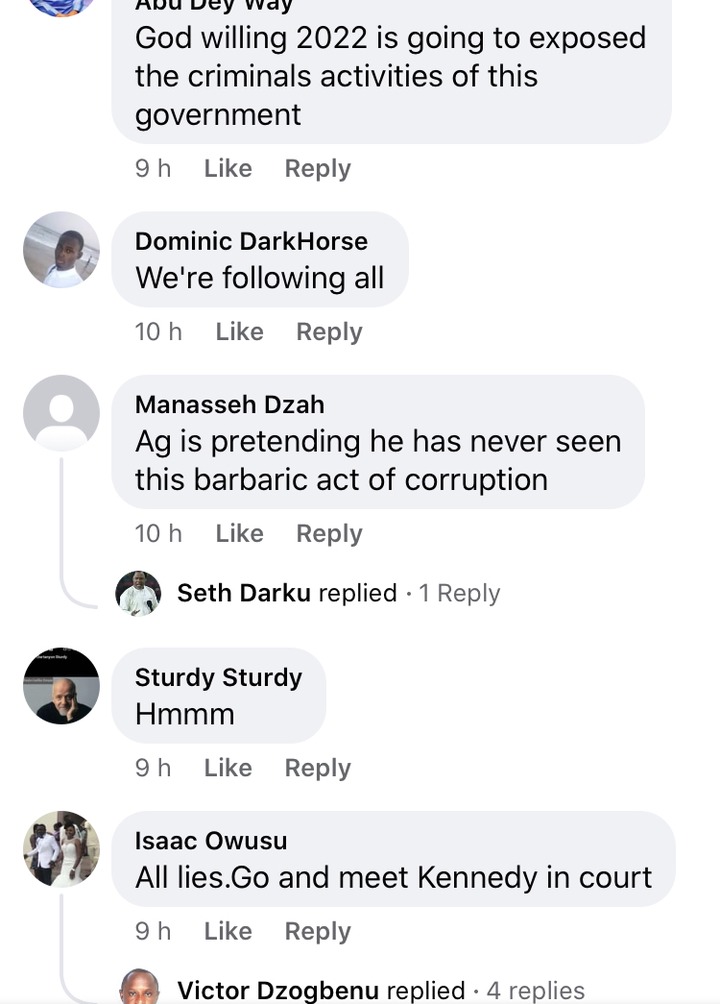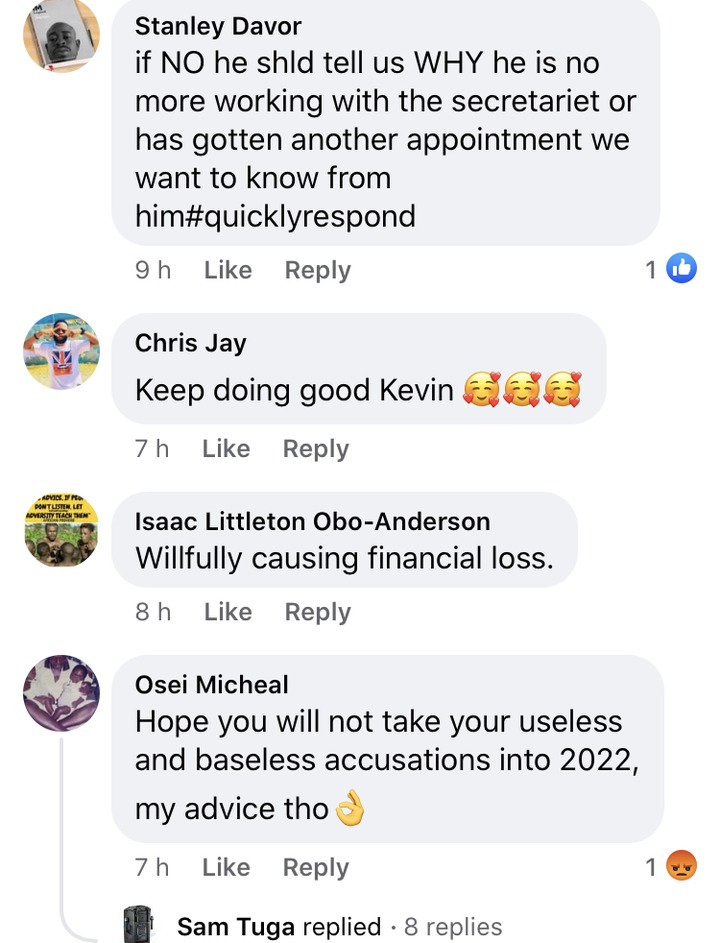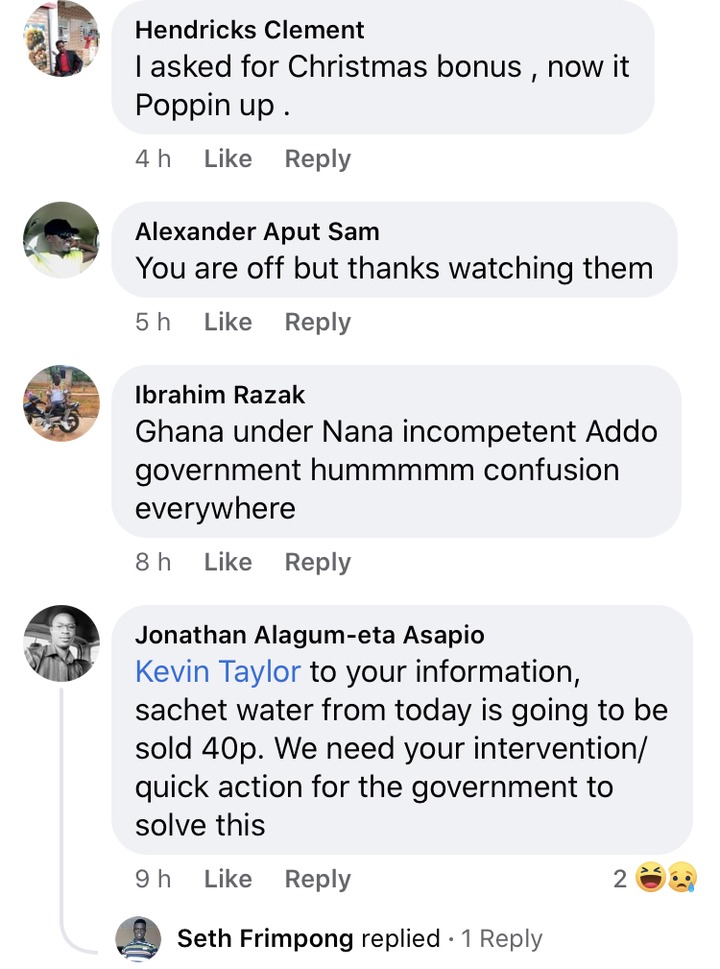 From the above comments, we can clearly notice that most individuals were undoubtedly surprised on witnessing the main reason behind the sacking of William Darkwa from the free SHS secretariat by the incumbent government whilst other stated otherwise.
operanews