The year is coming to an end and in the next few days most parts of the world will be ushered into the year 2022. As noted of December 31st nights, churches meet to thank God and pray into the coming year. This day has also been characterized by astonishing prophecies which many see as doomsday prophecies. Some men of God have turned the night a night of declaring boldly what will happen in the upcoming year.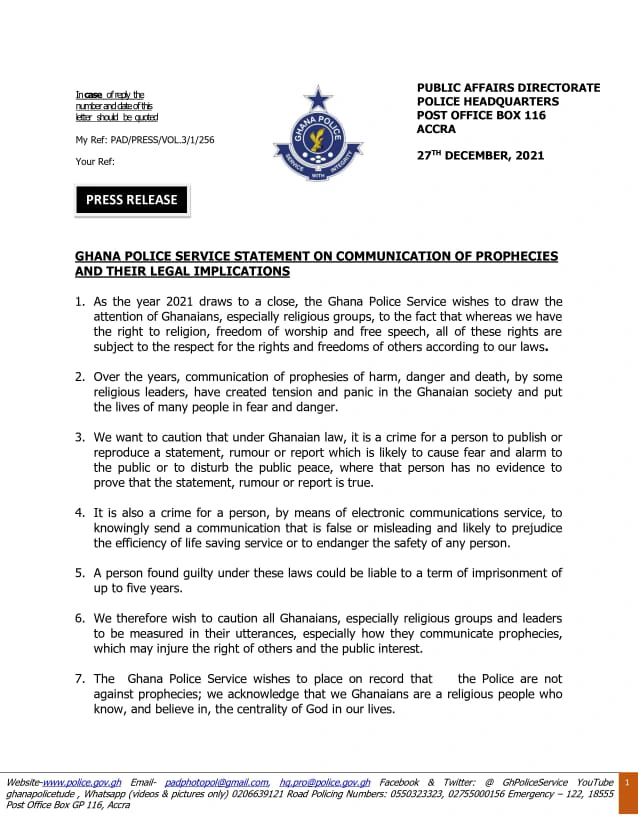 To curb this, the Ghana Police released a statement where they cautioned all men of God against making unfounded declarations. Those found guilty will face a prison sentence of up to 5 years in jail. In an interview Nigel Gaisie said that the attempt of the police to implement such a measure is draconian, medieval and a gag on Christian leaders.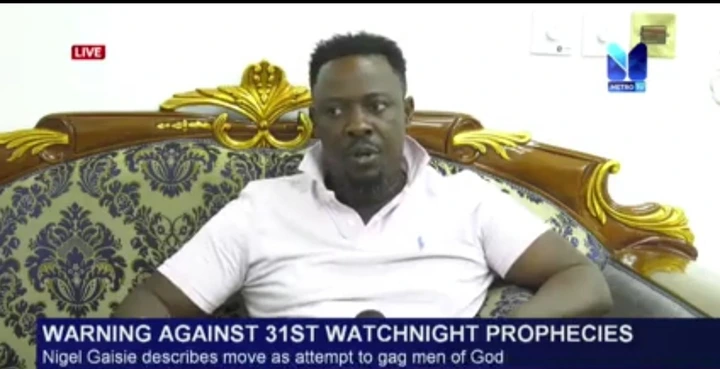 Interestingly, the founder of the Prophetic Hill Chapel said that already he has penned down 42 prophecies for December 31. He noted that the messages cover a wide range of issues. He explained that three-quarters of his prophecies for 2021 have already come to pass. In the list of messages, he said that he had a message for the Jubilee House and also cautioned NDC MPs in the upcoming year.
"Last year I was inspired to give 30 prophecies and 25 have come to pass for 2021. We will play all of them on 31st. So far I have penned 42 and it can be more. I will speak to the Flagstaff House on that day" Nigel Gaisie said on Metro TV's News
It is yet to be seen if the rest of the prophecies will be released on the night of December 31. The Police are expected to have a team patrolling on that night to make sure that those who contravene the directive are arrested.
operanews