Blessed Godsbrain Smart, popularly known as Captain Smart and host of "Onua Maakye" on Onua TV has revealed that, he had F9 in mathematics when he sat for WASSCE when he was a student of Apam Senior High School.
He made this revelation during a public engagement on the "Onua Maakye" show yesterday, December 6, 2021.
This does not come as a surprise at all as Captain Smart has previously mentioned on other platforms about his deficiency in maths during his High School days.
Captain Smart smart has always been criticized by his critics of his poor educational background, a claim he "proudly" concedes to and is unapologetic about it.
The outspoken Journalist has always conceded to the fact that he has no strong educational background despite the fact that he is one of the best of not the best in the country.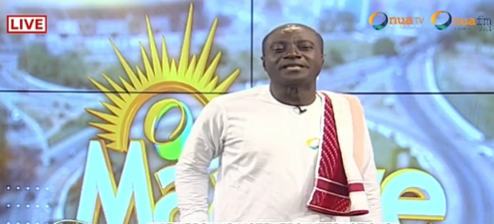 In an environment where education appears as the bed rock of human development, this posture by Captain Smart is an inspiration to many who have not had the privilege of a better educational background.
operanewsapp