The current happenings in the parliament of Ghana are something that is disgracing the nation. A lot of Ghanaians have questioned why the police service has not intervened to restore peace in the parliament house. This question by Ghanaians has propelled the police service to come out with a statement addressing the issue.
The statement makes it clear that when it comes to ensuring peace in the house of parliament, it is the duty of the Marshalls, not the police. It reads, "the legal position is that the police has no authority to enter the Chamber of Parliament to undertake any law enforcement venture. Any such action will be in contravention of the laws of the country. Therefore, Marshall and his team of officers need to deal with such situations in the chamber and therefore refer the matter to the police for investigations and possible prosecution if the leadership of the house decides.
Let me know your comments on the police response to the chaos that happened in Parliament. Find the full document released by the police below.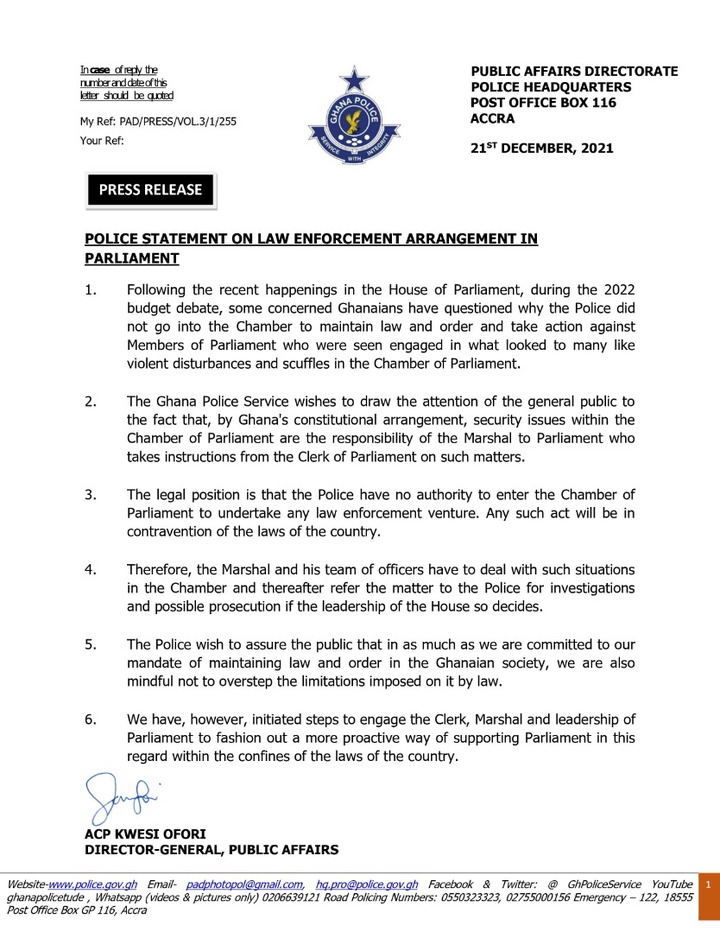 operanews