The world is turning into something else. It is said that each day comes with a mystery. In Akan, they say a day without a mystery is not a day worth living in. But some mysteries are mind-blowing that one may be tempted to treat them with contempt unless they happen in their presence.
In a report sighted by CitizenOne on scooper, a Nigerian boy of 18 years old confessed to killing his biological mother and did not end it there, he went ahead to have sex with the body of her mum.
According to the report, the boy identified as Samuel Akpobome who is the last of the five children of his mother Christiana Ibhoyibwi was acting under the instruction of a native doctor whom he had consulted for money ritual. The unidentified ritualist had instructed him to kill his mum and keep the body for two weeks. He also asked him to sleep with her body in order for the ritual to work.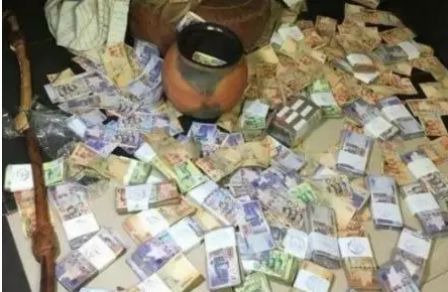 Samuel confessed to the Police after his arrest that he strangled his mother to death at one dawn after which he had sex with the corpse. When he was done and was sneaking out of the room, his grandmother saw him and raised the alarm.
"My grandmother caused my arrest. She was sitting in front of my mum's room. She noticed the body of my mum in room when I was leaving and started shouting for help. People gathered and I was arrested. That is how luck eluded me", the boy who admitted that his mother hadn't offended him before stated.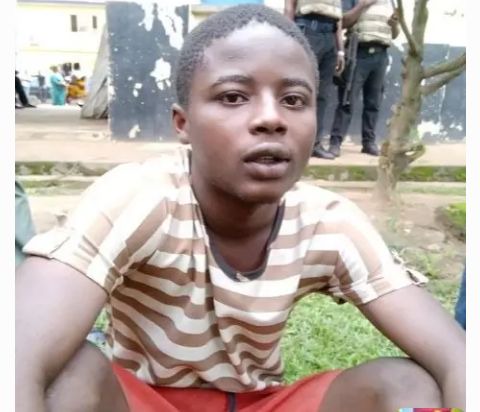 Samuel was one of the several suspects the Ologbo police had arrested in connection with violent crimes in the state. Ritual killing also known as yahoo yahoo is becoming common in parts of Nigeria. This has been partly blamed on the high rate of unemployment in the most populous country in West Africa. The police have however promised to crack the whip and deal with the menace.
Watch the video in the link below. Remember to leave a comment.
Operanews