The Member of Parliament for Tolon is in the news for the wrong reasons following calls for his arrest after he was seen in Tamale township riding an unregistered motorbike and without crash helmet.
It is not clear when the picture of him riding the motorists was taken but Hon. Alhaji Habib Iddrisu was recently in town and is believed to have used the motor from Tamale to his constituency where he met and addressed candidates of the just ended Basic Education Certificate Examination.
The MP who is also deputy Majority Chief Whip was seen carrying Alhaji Adam A. Gafaru, his campaign strategist who doubles as Coordinator for the NSS in the Tamale Metropolis.
For two weeks now, the police in joint operation with Drivers Vehicle and License Authority in the Northern Region have declared war on motor riders without crash helmets and number plates. More than 500 motorbikes have been seized through this operation, with motorists forced to forfeit their machines or pay 280 Cedis on the spot to secure number plates.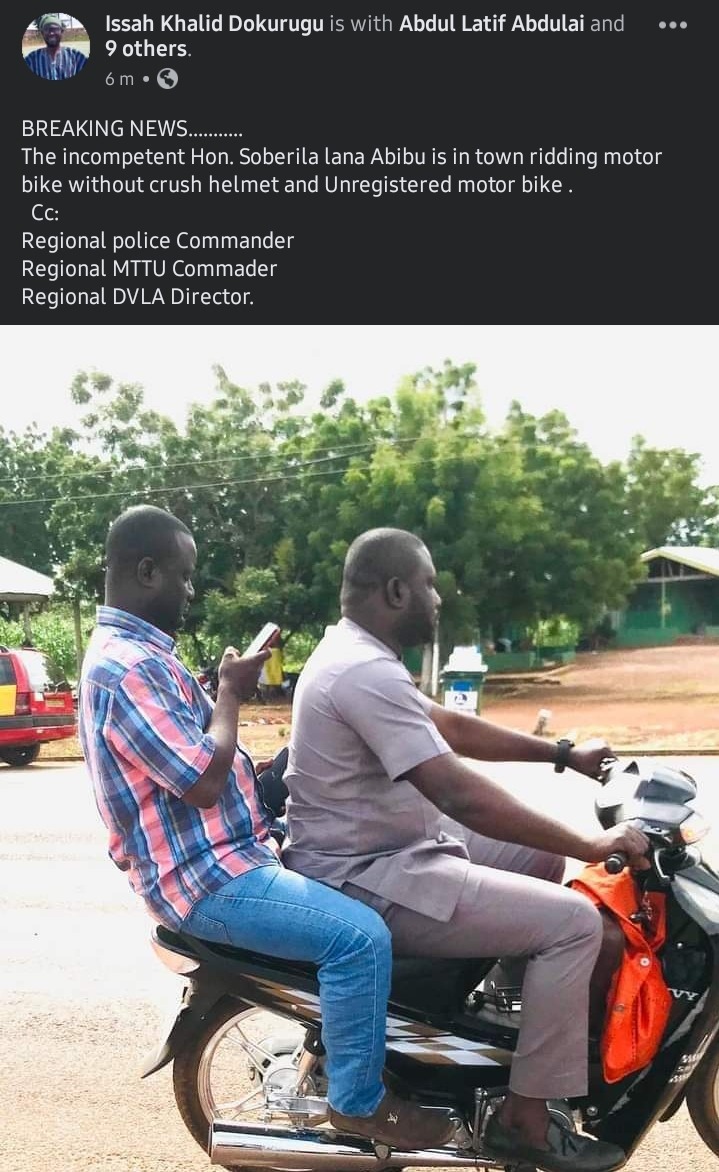 With the picture of the Member of Parliament on unregistered motorbike and without crash helmet now out on social media, people are questioning where the police were when the lawmaker was seen blatantly flouting traffic regulations. Others have condemned the action of the NPP MP, saying he should set example for other motorists but to be seen breaking road safety rules was the height of indecency for a man of his calibre.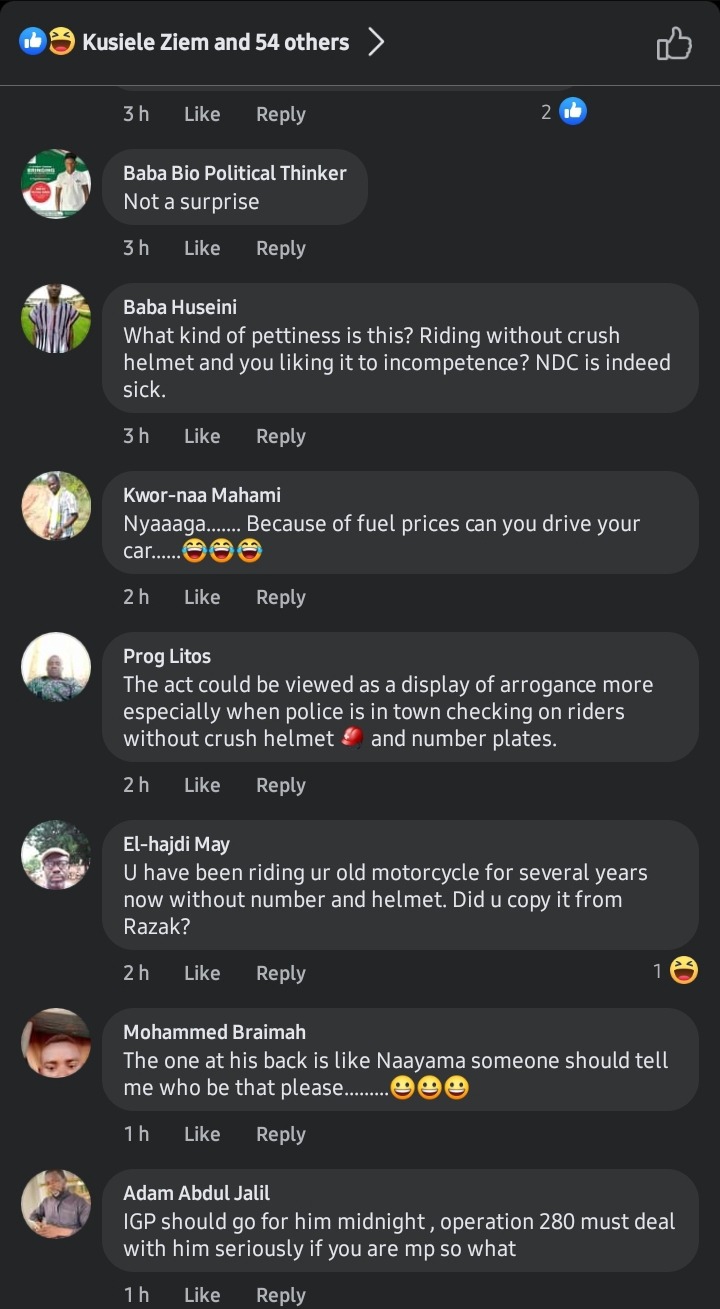 operanewsapp