Ghanaians are very happy to see vice president, Dr Alhaji Mahamadu Bawumia received H.E. Bharrat Jagdeo, Vice President of the Co-operative Republic of Guyana, who is on a three-day official visit to Ghana.
According to Dr Bawumia, Vice President Bharrat Jagdeo and his delegation are in Ghana to learn about the country's experiences in the oil and gas sector, with particular reference to local content and participation, the legal framework, and general best practices in the exploration and exploitation of hydrocarbon finds.
Dr Bawumia in a statement said that he assured him of Ghana's commitment to the exchange of practical development ideas between the two countries and Ghanaians have told him that, he is truly working for them.
Some people reacting to Dr Bawumia's post on his social media wall stated that his message shared with them is great and it is full of hope and encouraging.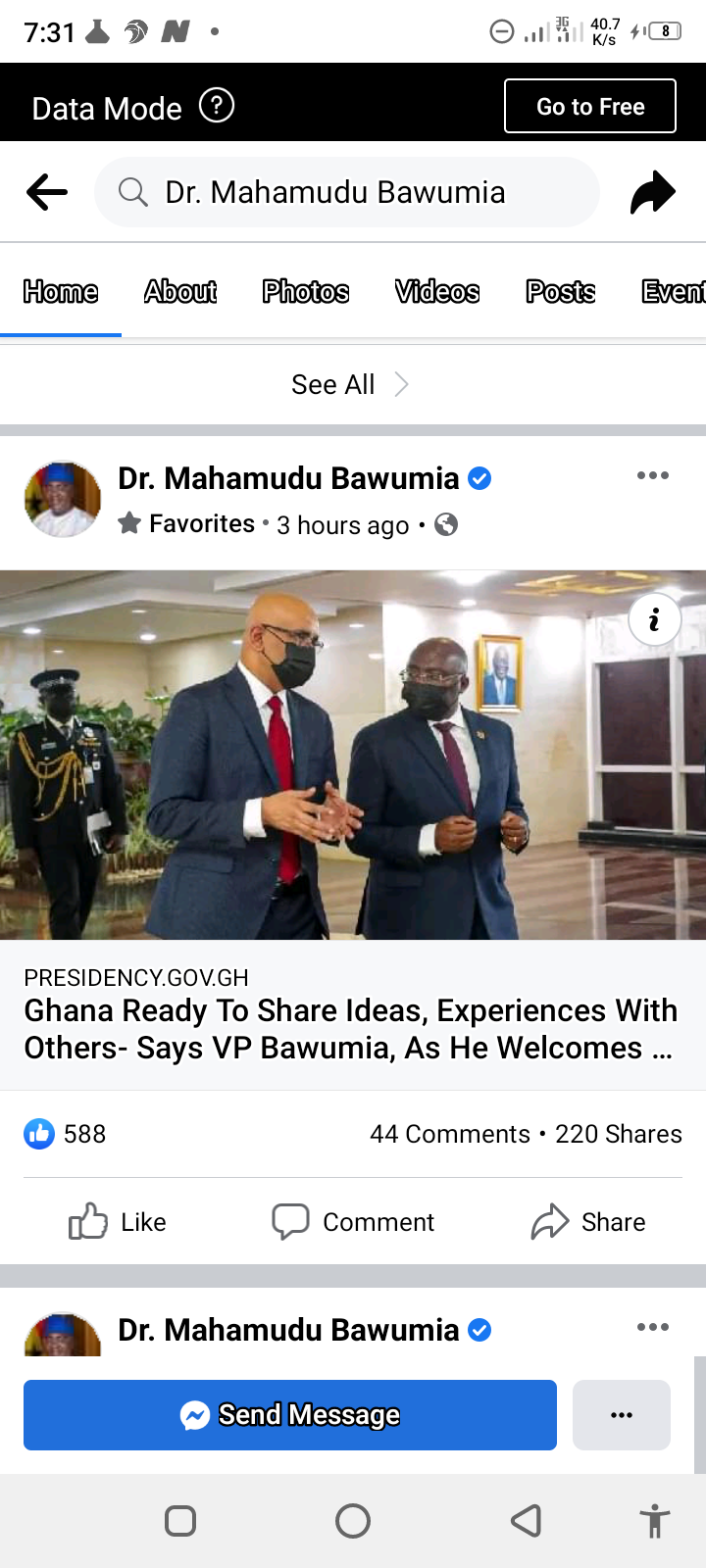 "You are truly working. I am praying for the day I will meet you, shake your hands and tell you in the face! You have truly done well. Even as a VP, i can imagine the day you eventually take the mantle. Wonders will happen in this Country. May God continue to shower his blessings on you. Things are very hard for me now but I know for sure that since you're still in power things will change very very soon. 🙏🙏🙏. Great Man" someone told the hard working vice president.
Although some people disagree with Dr Bawumia and that "Dr Mahamudu Bawumia supper incompetent disgusting, what ideas do you have? THEORIES upon theories no practicing knowledge. Mr Ken Agyapong said you and your president should fix the country because you said Prof Mills should fix the country then and that now is not about theories"
See people's reactions towards Dr Bawumia's post below.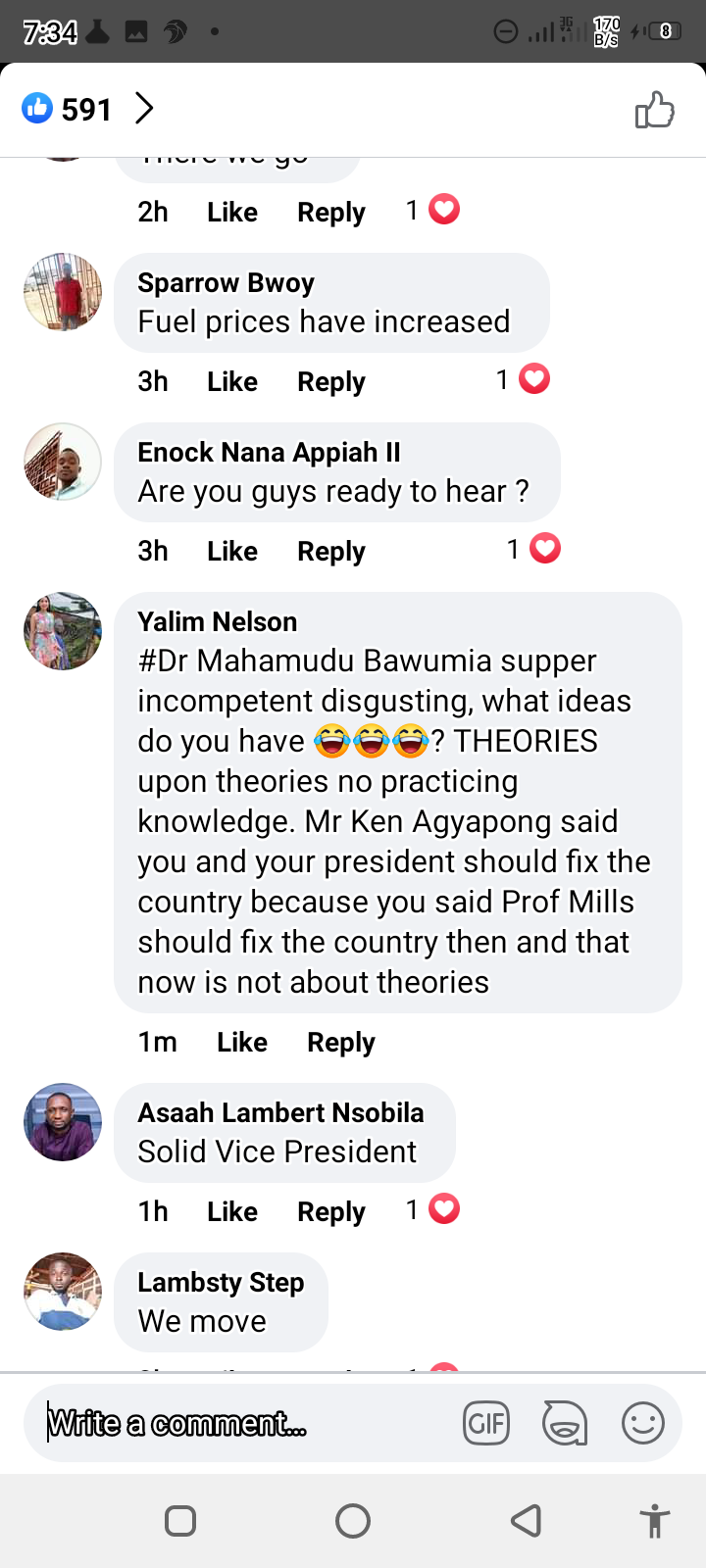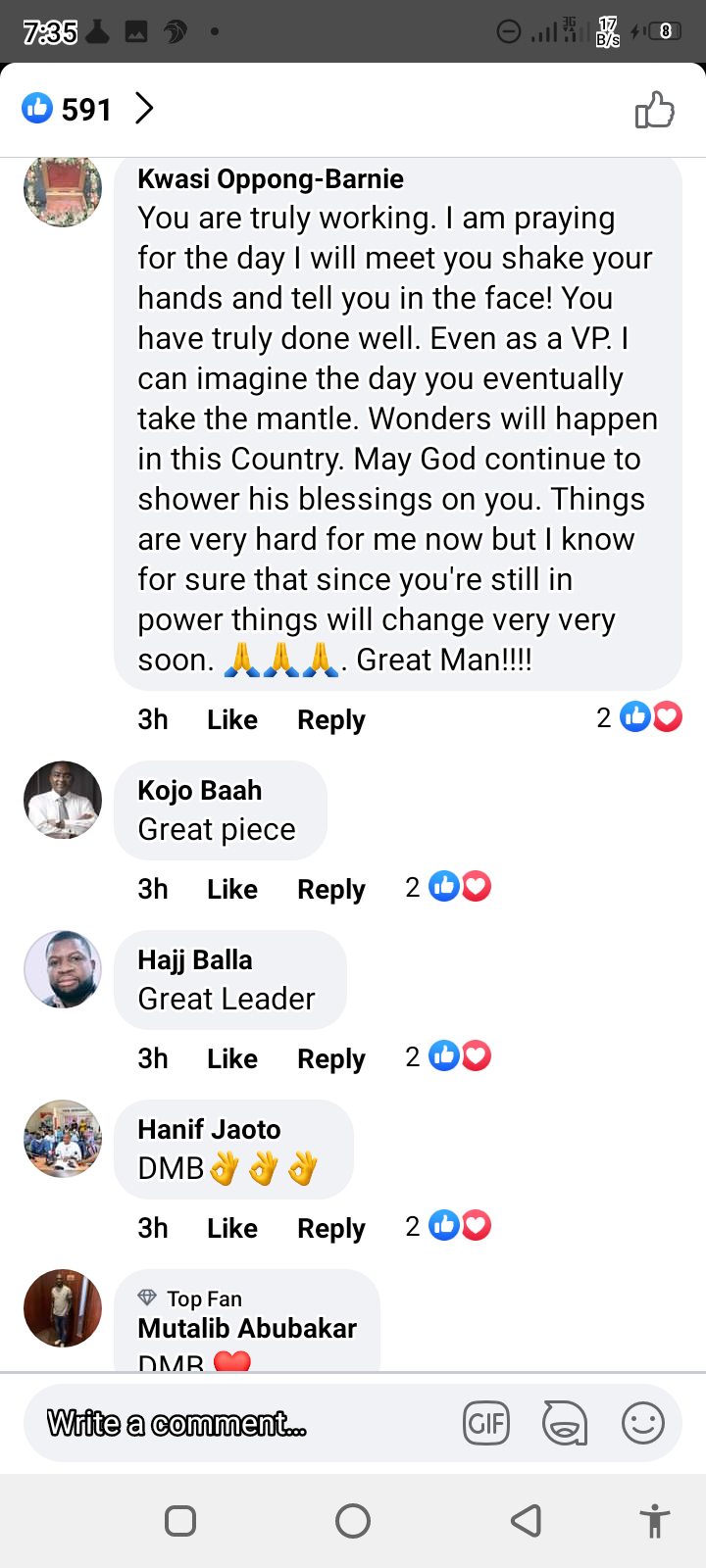 Source: operanewsapp