Armed robbery cases are always said to have connections. From how the armed robbers strike sometimes, it looks like they already have tips from an insider. The police command has always indicated that some workers at the various banks connive with the armed robbers to commit the crimes. A bank worker was recently arrested for a role he played in some robberies in the Greater Accra Region of Ghana.
When the armed robbery happened in Tarkwa, various questions were raised on how the armed robbers were able to know the time and venue of the money being transported from the Super Market. The bank teller and driver who went with the bullion van were the first persons some residents asked the police to probe. Workers at the Supermarket were also mentioned but the police have been swift in investigations.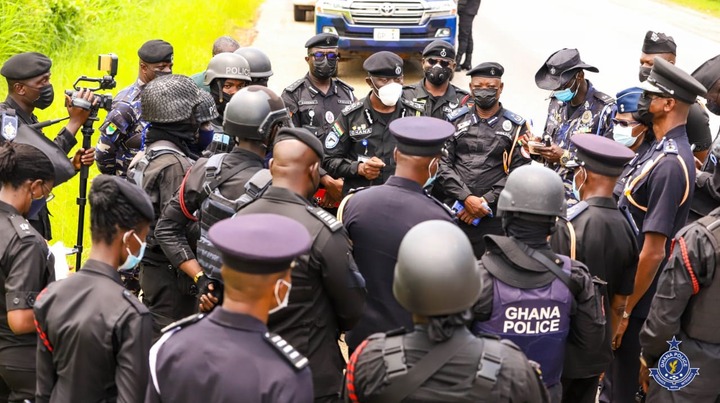 The preliminary investigation conducted by the Tarkwa Divisional Command of the Ghana Police Service has led to the arrest of the bank teller and the driver who went with the Bullion van for the money. Western Region Public Relations Officer of the Ghana Police Service DSP Olivia Adiku has confirmed that, Dorcas Akosua Amankwa, the teller who went for the money, and Charles Enin, the driver of the bullion Van are currently under arrest and are assisting the police in investigations.
The two are said to be workers of Mon-Trans Limited, they are suspected to be accomplices of the armed robbery incident. The two are also reported to have failed in picking the police officer to provide security on the day, a situation that is getting many confused. They are said to always embark on such transactions with a police escort but fail on that particular day.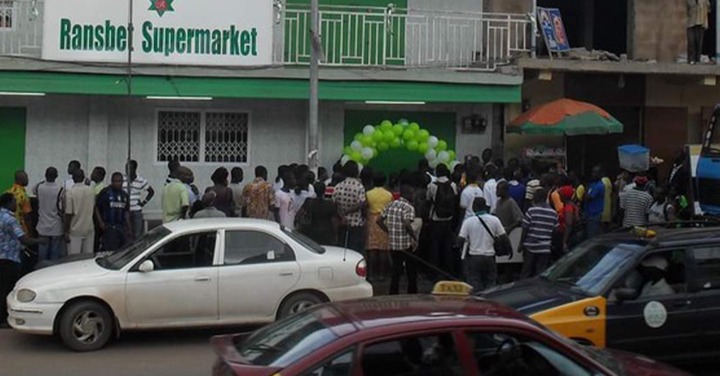 Even though the police are still on a manhunt for the armed robbers, the two are expected to lead them to their whereabouts. The two are just suspects and only investigations can prove their guilt. It is also unknown if they have confessed to being part of the robbery. This is a lesson to employers to ensure that thorough background checks are conducted before anyone will be employed in their organizations.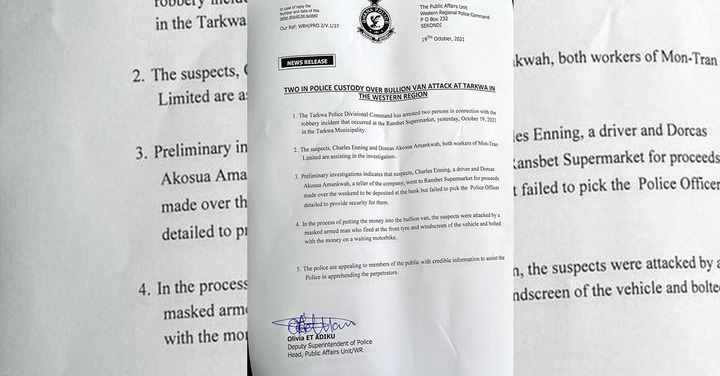 This is a swift action taken by the COP George Akuffo Dampare led police command to unravel the truth behind the armed robbery that took residents of Tarkwa by surprise. It is another professionalism the police have exhibited, however, it is the hope of many that the real armed robbers will be arrested.
Source: operanewsapp.com