An unidentified person has been murdered and burnt to ashes at Gomoa Nyanyano in the Gomoa East District of the Central Region.
Residents of Fiifi Pratt, a suburb of Gomoa Nyanyano are gripped with fear over the murder of an unidentified man.
The residents only woke up to discover the charred remains of the victim.
Speaking to Bryt FM News, a resident and some other eyewitnesses recounted that even though they had seen a burning flame at around 10 pm on Sunday night but thought it was someone who was burning refuse.
According to them, they did not hear any unusual noise and could therefore not suspect such an incident occurring.
However, they woke up on Monday morning only to witness the body charred beyond recognition.
"We woke up this morning at about 6:30 am and we were told by a neighbour behind our house that someone has been killed and burnt at a house two blocks away from our house, so we went to confirm and yes it was true that a person has been really killed. There was burning taking place and we thought that it was just the normal of someone burning his refuse but this morning we just realized that it was not rubbish being burnt but a human being."
They have called on the police to intensify patrols within the area in order to curtail rampant theft in the area.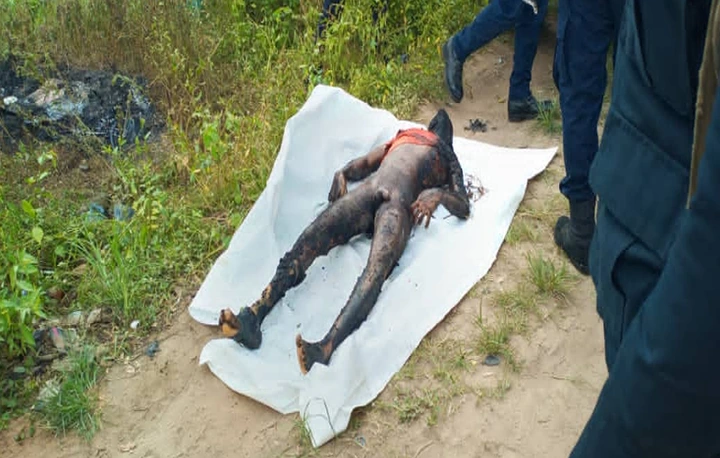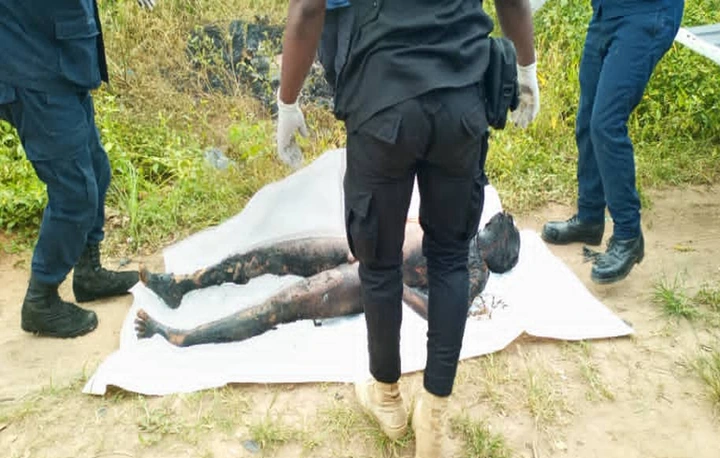 They have also called on authorities to provide streetlights in order to improve illumination during the night.
Assemblymember for the Nyanyano Upper electoral area, Joshua Mmereye, has described the area as a crime-prone zone.
According to him, police patrols within the area is not regular due to logistical constraints. He has thus, called on the Assembly to assist the police in that regard so that patrols can be intensified.
He has also called on the Gomoa East District Assembly to assist the community with streetlights.
"Because of the choking of Kasoa, the crime rate here as we speak now has gone high and it has been costing us a lot so we plead to the government if they can assist us with lights because we don't have street light over here and because of that the crime rate is always going higher. Every month we have been hearing such incidents. We have made a request for street lights. Landlords Association met and discussed this issue hence promise to provide the streetlight for the community next month."
The Central East Regional Police Command has since deployed a team of police officers to convey the body as investigations are set to commence.
Source: mybrytfmonline.com