Ghanaians have started the fix the country campaign for some time now. The campaign, according to those explaining the reason behind it is not targeted towards a particular government. Possibly, it was just a coincidence that the campaign started in the reign of the ruling New Patriotic Party, under the Akufo Addo led government.
We have done some analysis in relation to how far Ghana has transitioned from the days of the late former president of Ghana, Dr. Kwame Nkrumah till now.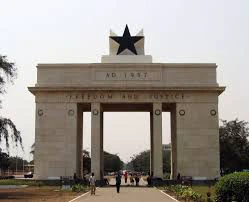 It is a known by those who are interested in the political history of Ghana that Ghana was seen as a pacesetter upon which other African countries look up to for independence. The late Dr. Kwame Nkrumah was eager to help other African countries attain independence in those days. Seeing the recent developments in Ghana, one can only ask where it all went wrong. How come the pacesetter became a beggar.
It can be recalled that during the upsurge of the Covid 19 pandemic, Ghana had to write to the World Bank, begging for a loan.
In the reign of John Mahama as president, Ghana had to fall on the International Monetary Fund for rapid credit facility meant for countries struggling financially. This is also in correlation to the time of the presidency of Ex-president, John Agyekum Kuffuor during which Ghana has to be branded a Highly Indebted and Poor Country (HIPC) in other to receive amnesty.
Apart from requesting for a loan from the world bank, Ghana was given free personal protective equipment from the Jack Ma foundation and also received free vaccines meant for poor countries. What makes the receival of the personal protective equipment sad is the fact that the foundation giving out the equipment belongs to an individual. Can we assume that that individual is richer than Ghana, and so has to donate to it?
Ghana, in the days of Dr. Kwame Nkrumah was seen as the shining light of Africa, not only for the fact that it was first to gain independence in Africa, but also for its radical developmental projects.
Can Ghana boast of being the pacesetter of African independence today while she is begging for most of the things she need? Ghana needs serious fixing if we wish to be called the pacesetters of Africa.
Source: operanewsapp