Four men who are believed to be engaging in gay activities in Tamale in the Northern Region have been arrested and taken to the Choggu Chief Palace where they are expected to be dealt with in accordance with the traditions and customs of the Choggu traditional area. The men, who are all in their twenties, were caught today at Gumbihini, a suburb of the Northern Regional capital practicing gayism and were arrested by residence of the area who handed them over to the traditional authorities. According to the residence, they had suspected their ring leader whose name has been giving as Aminu Nantogma for practicing gayism but did not have evidence to call for his arrest until today when he was caught red handed in the act with his boys.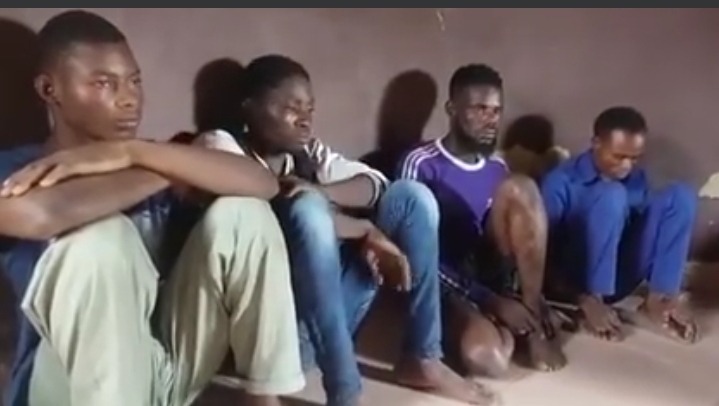 It is not known yet what punishment has been given to the four but in the picture
shared online showing the men at the Choggu Naa's Palace, the Chief, Naa Mahama Alhassan II, can be heard lamenting that the actions of the gay couples have defiled the sanctity of his traditional area. He also contemplated whether he should decide the faith of the gay men in accordance with the teachings of Islam which will mean killing them or in accordance with Dagbang traditions and customs.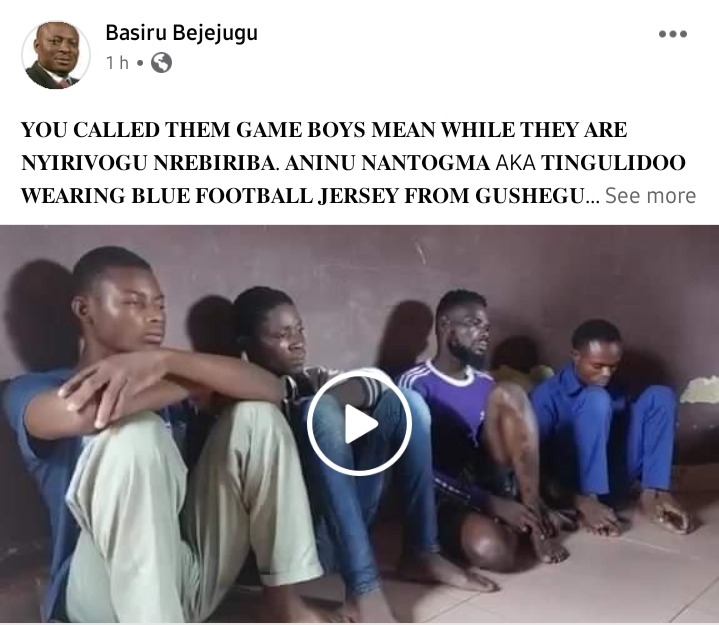 Many have been reacting to the video which was shared on Facebook by Notorious and anonymous whistle blower, Basiru Bejejugu.
Here are some reactions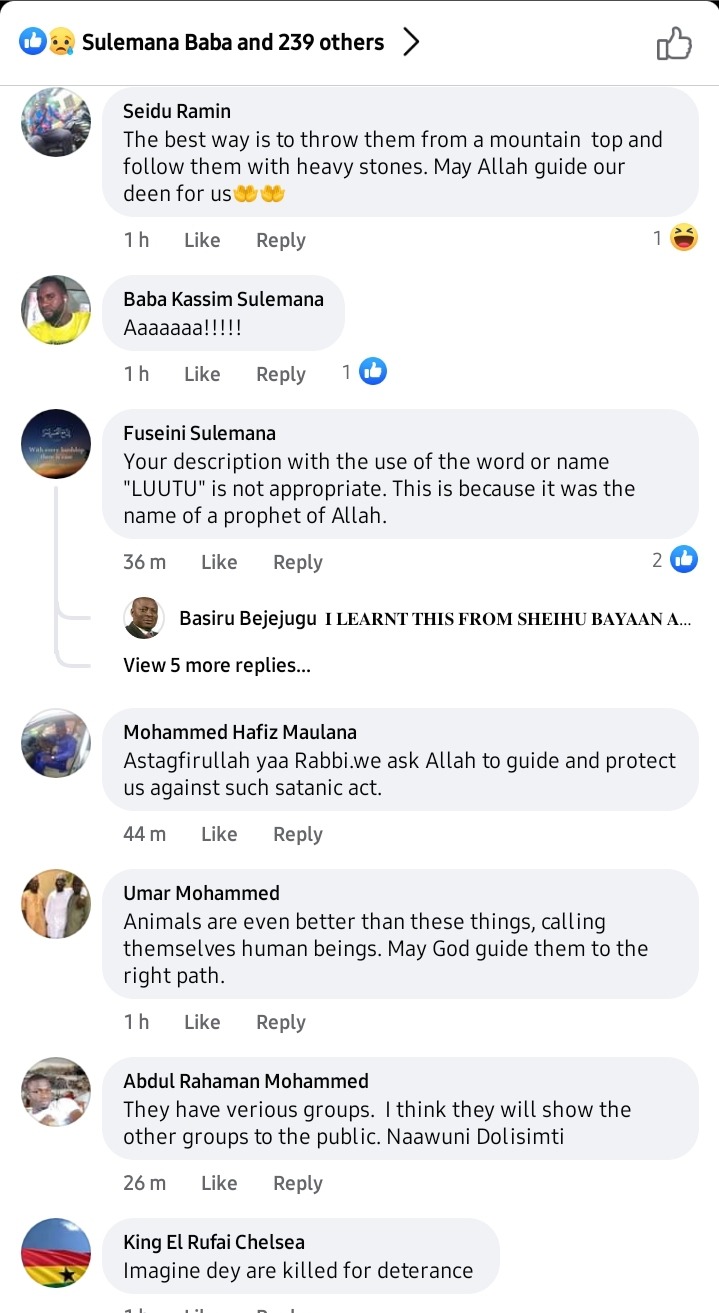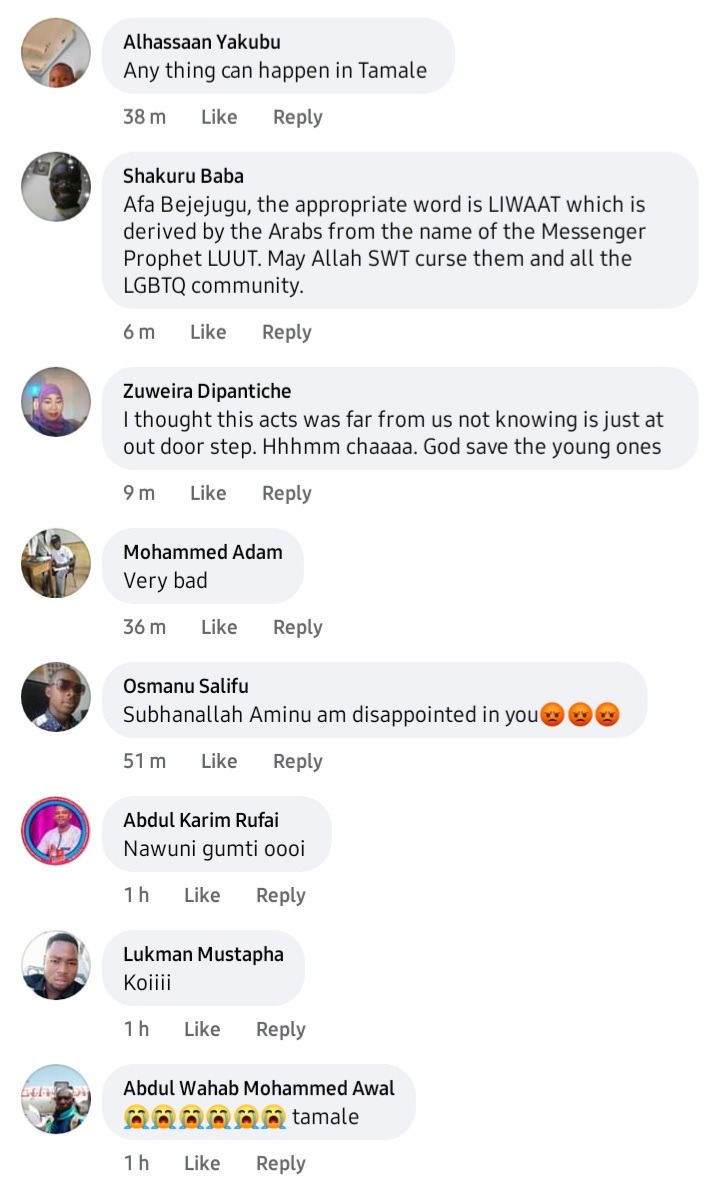 Source: operanewsapp.com