Under normal circumstances, the security services of a country are not allowed to get inside the private jet of a visiting President to their country. The President and his delegations are allowed to walk free from their aircraft to meet the resident President. But this was not the case of President Nana Addo Dankwa Akufo-Addo in Guinea Conakry yesterday.
One cannot tell why the military coup decided to hijack the ECOWAS Chairman's private jet but checking the video very well some military men rushed quickly into the private jet of President Akufo-Addo upon arrival. The image below shows how the military men in Guinea approached the Ghana Presidential jet. About 20 military men move in haste and swiftly secured the entrance of the jet when the gate was opened. Journalists around were wondering why they rushed to the private jet in such haste.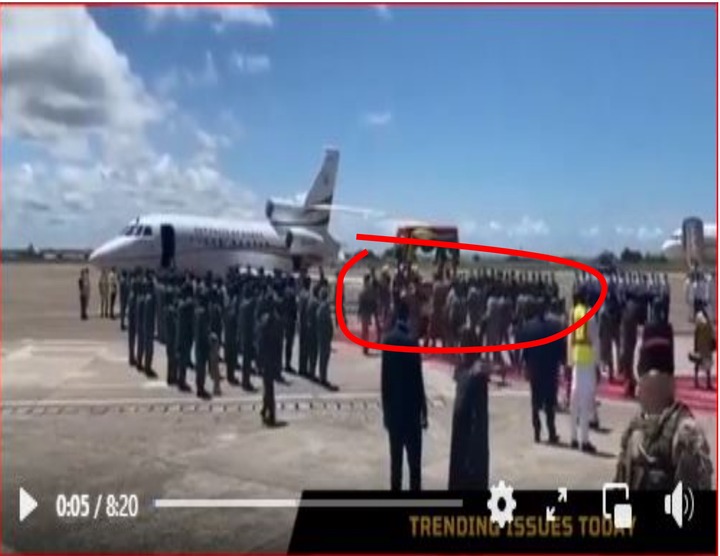 Looking at the screenshot below, some of the military men got into the aircraft of President Akufo-Addo. Checking the video very well it appears President Akufo-Addo and his delegations got from the aircraft waiting for Colonel Mamady Doumbouya and his men. Some of the military men were spotted bypassing the guests and getting into the aircraft. Some were also captured standing at the entrance of the aircraft.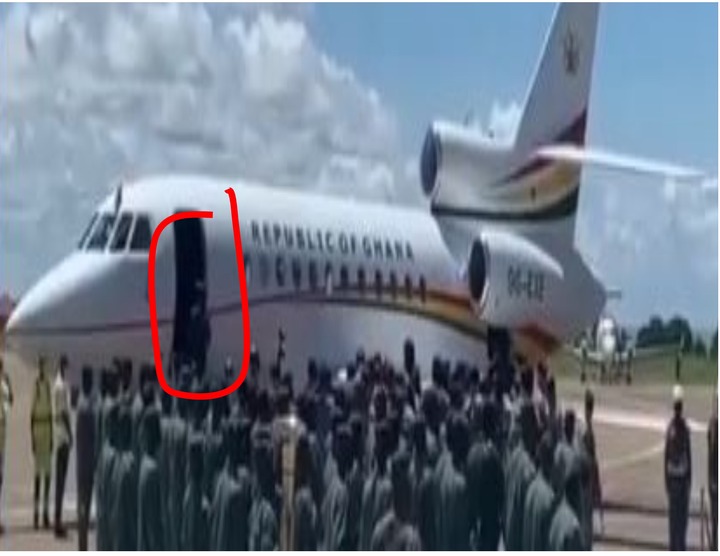 It was after this that Colonel Mamady Doumbouya led President Nana Addo Dankwa Akufo-Addo to the Presidential tent for Ghana National Anthem to sing. Some Ghanaians after coming across this video said that because President Akufo-Addo is ECOWAS Chairman the military coup leaders wanted to make sure that they do not leave any stone unturned. They were simply not ready for any surprises from ECOWAS.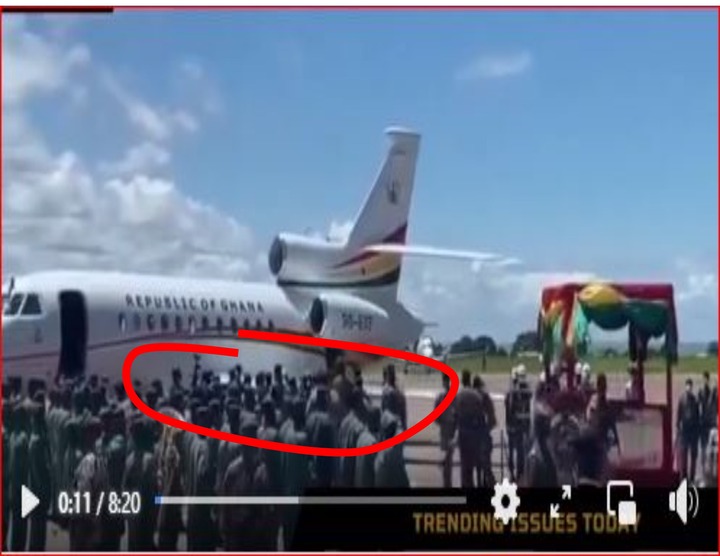 You can also watch the video through the link below:
Source: operanewsapp