Former Gender Minister Otiko Afisa Djaba couldn't hide her excitement after receiving over 200 wheelchairs from Ghana Gas Company into her Henry Djaba Foundation.
After receiving the equipment and thanking Government for such a kind donation, she ceased the opportunity to boldly Petition to President Nana Addo Dankwa Akufo Addo and all heads of state institutions in the country.
According to her, we have over 118 agencies under Government. She will be very happy if President Nana Addo Dankwa Akufo Addo orders for all institutions to give one disabled person a chance to work with them.
She noted that, if this is done, it will help alleviate unemployment and poverty. Again, All heads of state agencies Should kindly remember the disabled anytime they are drawing their budget on how to achieve their corporate responsibilities.
" This is a bold Petition but I know that if this is done, the disabled will smile and Ghana will move forward" Otiko Afisa Djaba said to Diaspora Television Network as shared by her personal assistant Sarfo Junior.
Otiko Afisa Djaba is the Chief Executive Officer of Henry Djaba Foundation which caters for the disabled and the vulnerable.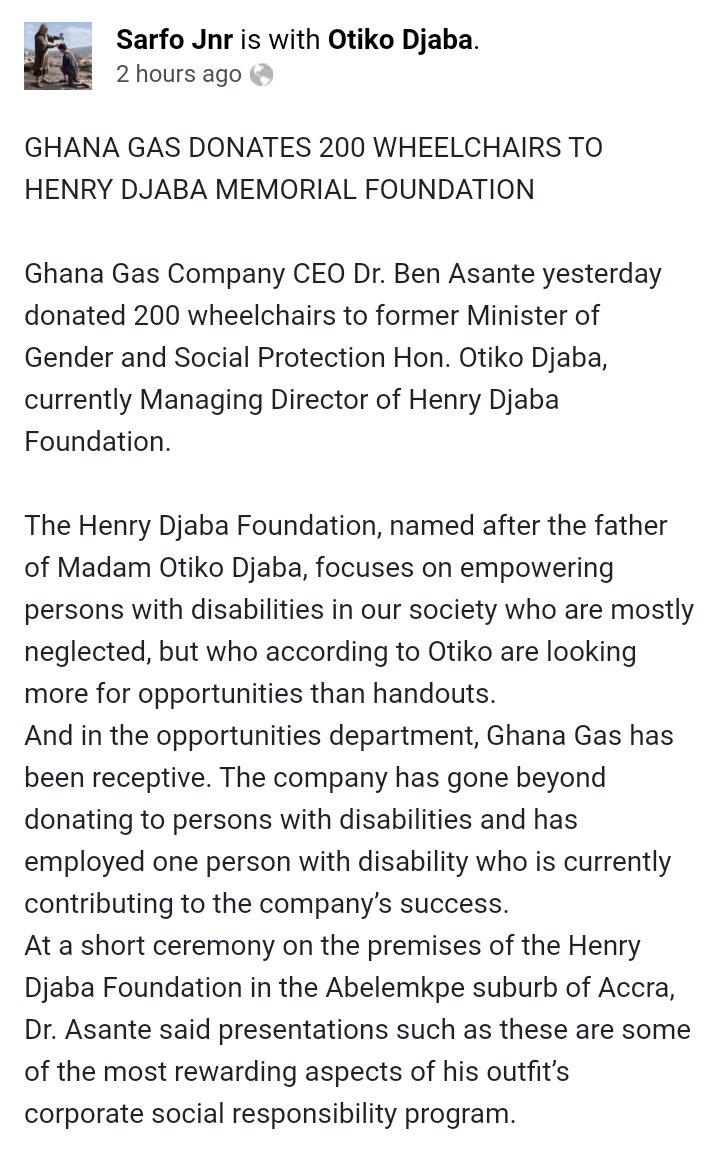 Source: operanewsapp