Some young guys of nowadays refuse to work hard to make a living rather restore to shortcut means, robbed people of their hard earned items without fear, knowing the implications when you're caught.
The director of White Star shares a CCTV footage of a theft incident that takes place at the dawn of today, Tuesday September 28, 2021 in his office at Amakom a suburb of Kumasi in the Ashanti Region.
In the video, shared in a WhatsApp group, a young guy in his early twenties was spotted in a yellow MBA jersey number 33 with a multicolored down nika, gently walking through office reception while he notices there's a CCTV camera and tries tempering with it. Later he was seen opening table drawers and finally settled on the television set after taking other items.
According to the director, Omanhene who deals in different businesses ranging from travel and tour, driving school and a proprietor of Galaxxy College having his head office at Amakom near WAEC office plead with the general public to help him get the thief arrested.
He was on record to have said the thief broke into the office in the early hours of today around 2am and made away with unspecified amount of money, laptop and 32 inches flat screen television set.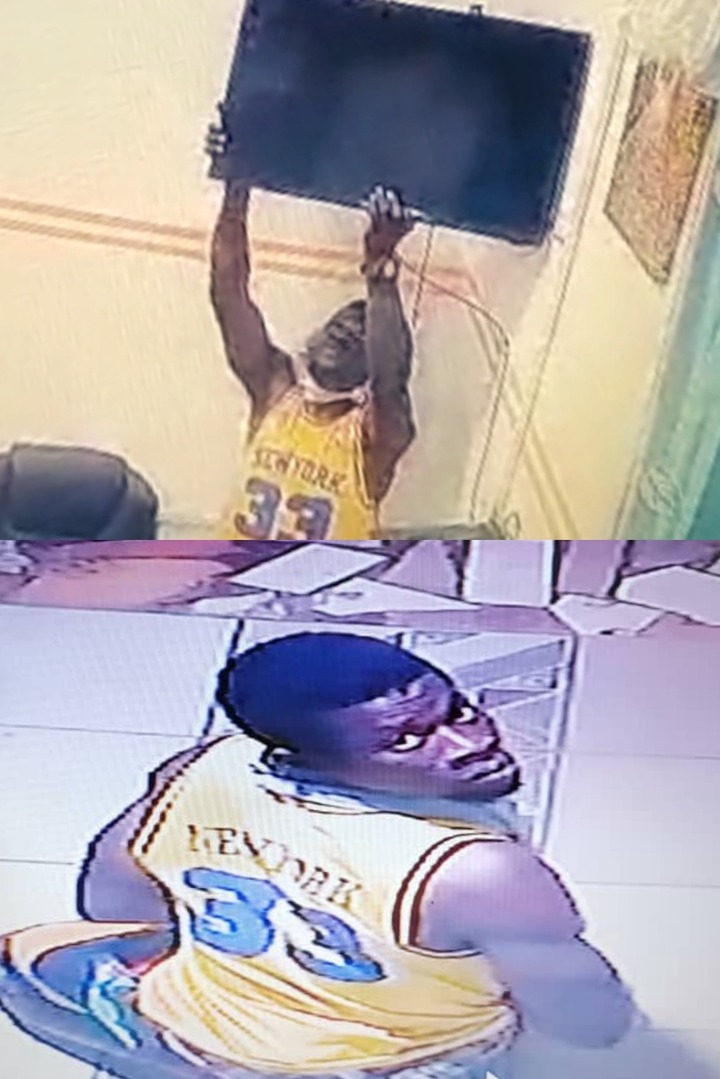 The matter has been reported to Zongo Police Station and is under investigation.
Some neighbors after visiting the scene suggest that, the suspect will be an area guy and will surely live around that place, who spy on him for a very long time, plan for it and executed his negative intention.
Omanhene appealed for public support in getting the suspect arrested for prosecution and retrieval of the stolen items. Adding that he poses a thread to society if allowed to walk free.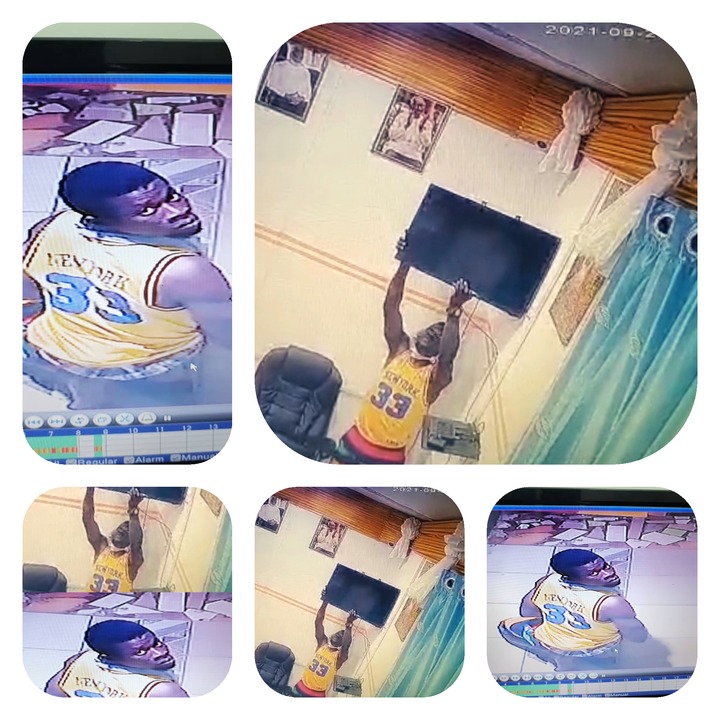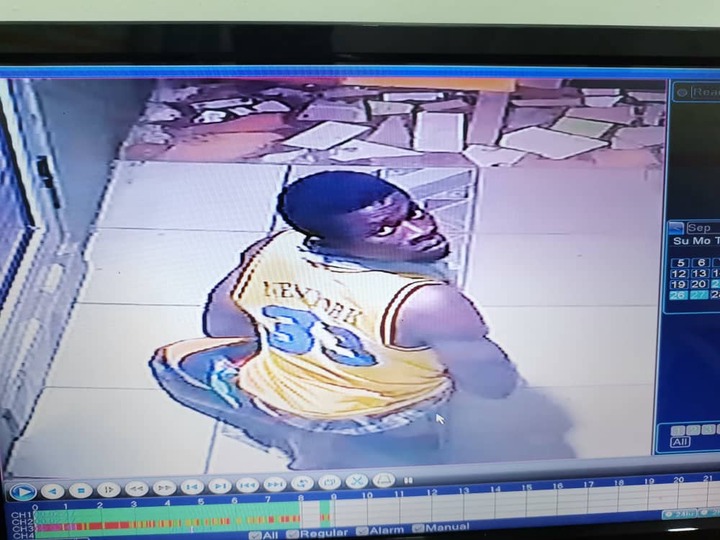 Watch the video here;
https://m.facebook.com/story.php?story_fbid=908404090108285&id=100028161081854
Source: operanewsapp