Daniel McKorley is a Ghanaian business magnate, founder and chief executive officer of McDan Group of Companies.
Mr. Mckorley was born on June 16, in Labadi, Accra. He attended his primary school in the same community and further his education at the senior high level. After his High school education, he gained admission to study at the University of Ghana but dropped out because he could not pay his school fees.
He holds Executive Masters in Business Administration (EMBA) and a Certificate degree in Entrepreneurship both from the Ghana Institute of Management and Public Administration (GIMPA). He also holds diplomas in Leadership and Transport & Logistics. A commercially astute executive with a wealth of experience gained within the freight forwarding, haulage, logistics and private security industry, both locally & internationally has contributed an Honorary Doctorate Degree from Commonwealth University, London Business School, UK. Proven records of dramatically improving clearance & delivery times in the transport, haulage & logistic field whilst managing high value asset investments and adding value to customer's overall experience.
Daniel McKorley is the Chief Executive Officer (CEO) of the McDan Group of Companies. He revealed that he dropped out of the University because he could not pay his school fees. Arguably one of the most successful businessmen in Ghana, Daniel McKorley could only attain a degree 15 years, after dropping out of the University of Ghana. He started the McDan Shipping Company which was established in November 1999, with headquartered in Accra and Branches in Tema and Takoradi.The company has a presence in over 2000 major air and sea ports worldwide due to a partnership with Universal Freight Organization, Cross Trades and World Cargo Alliance(WCA).
He has gained lots of recognition which includes The achiever's Award by West Africa Regional magazine, Ernst & Young entrepreneur of West Africa Nominee – 2015, The Entrepreneur of the year – 2016 among others.
McKorley is married to two women and has children. His first wife is Abigail Mckorley and the second, Roberta Mckorley.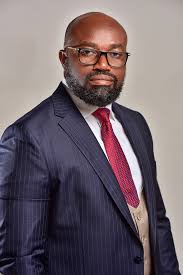 Source: operanewsapp.com