Photos of a lady, Kate Boateng who was caught by angry mob in the morning for defrauding a mobile money vendor an amount of Ghc5400 went viral.
Kate Boateng is a notorious mobile money fraudster in Dabaa in the Nhiaeso constituency in Ashanti Region who was caught after scamming a mobile money vendor of his money. She was dragged and beaten mercilessly by angry mob in Dabaa until his angel came to deliver her.
After being dragged and beaten by the mob, the member of parliament for Nhiaeso constituency, Hon Stephen Amoah, popularly known as Strika came to her rescue and saved her from being lynched by the angry mob.
Kate Boateng was then handed over to the police by the member of parliament to face her destiny in the cell. Despite how sad this lady's situation may be, it's very heart breaking how they have scammed many Innocent and unsuspected persons in our societies.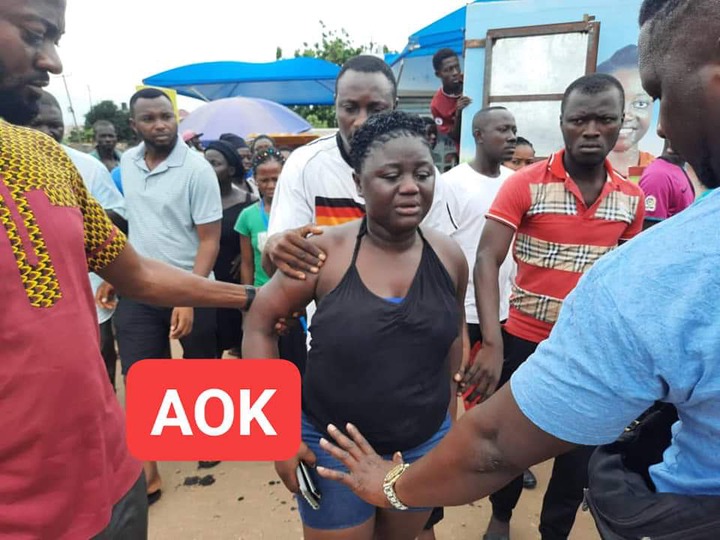 Here are some interesting photos that were taken during the scene.
Source:Operanews.com