One of the interesting ministries that has been in public domain for controversy has been the National Security Ministry. The latest of troubles for the ministry was when 2 Citi FM journalists were allegedly abused by the ministry. One Caleb Kudah was allegedly abused while Zoe Abu Baidoo was arrested in Rambo style.
This led to some investigation and an eventual suspension of some officers of the ministry. Not many good things have been said about the ministry since then.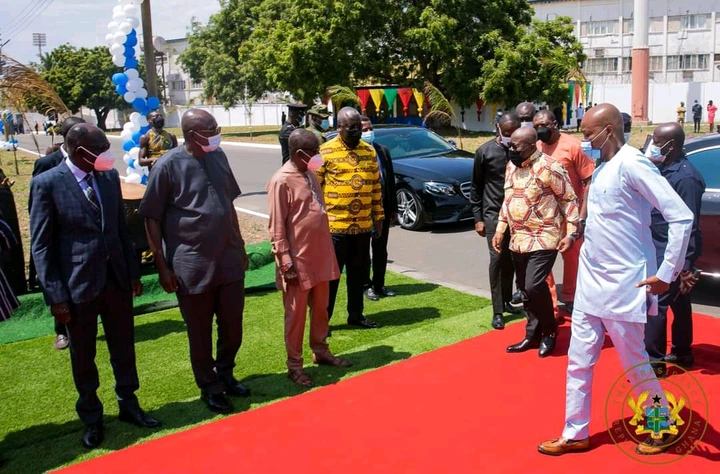 The President has however renewed his commitment to the Ministry by commissioning a new building for them to facilitate their work. today, Monday, June 7, 2021. The building is named after the late National Security Coordinator, Joshua Kyeremeh.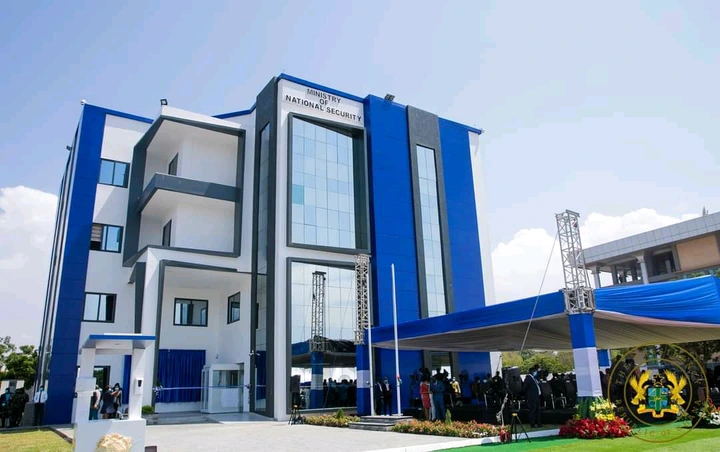 The President also launched the National Security Strategy to assess threats and provide ways to deal with it. President Akufo-Addo hoped that these new additions will put the minister under Kan Dapaah in a better space to conduct their duties.
Check out the photos;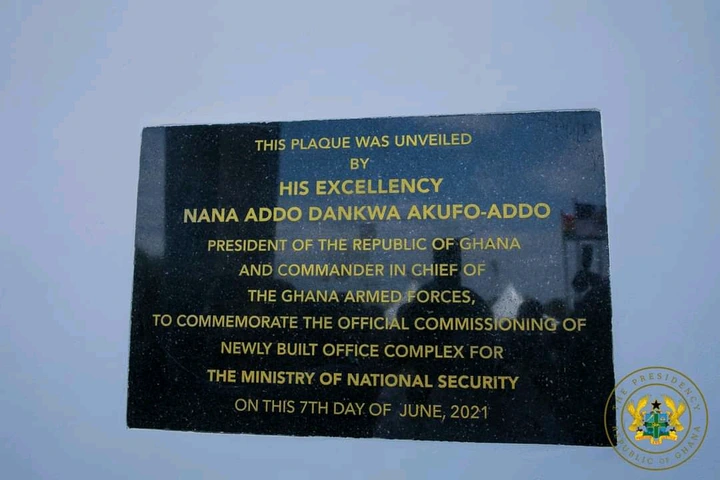 Source: operanewsapp