The muscles, blood vessels, nerves, and other tissues, organs, and systems all collaborate to keep the heart in good working order. Thus, the heart maintains its health and optimal performance while assisting other organs in the body to carry out their functions. All of these goods are intended to serve a single purpose: to maintain the general health of the body to promote longevity and healthy life. The heart is considered to be one of the most vital organs in the human body. Failure of the heart to pump the blood for even a few seconds can result in serious health problems or even death if the blood supply is interrupted. When it comes to health, the heart must always be taken into consideration. It is possible that you will not know how vital your heart is to your body until it starts failing. In order to be healthy, you must be closer to your heart than usual!
The man in the picture below is having a heart attack.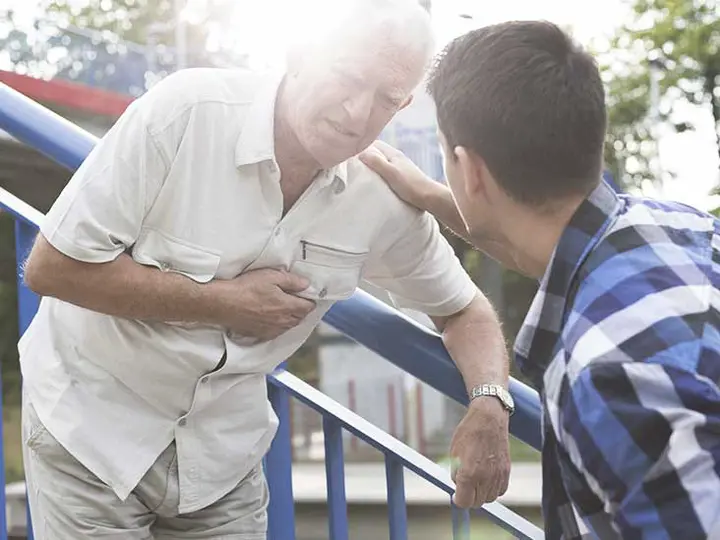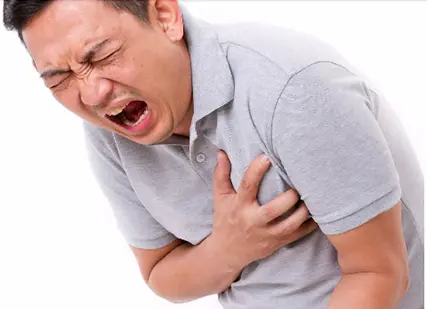 The number of individuals who have suffered a heart attack has increased significantly in recent years. Heart attack rates #1 among the top ten most prevalent causes of death among the elderly people. Heart attacks have been responsible for a significant number of deaths in our society, and the alarming thing is that the number of people who suffer from them is increasing on a daily basis. This is due to the majority of people's lifestyle choices, which have resulted in an increase in cardiac disorders such as high blood pressure, coronary heart disease, aortic valve stenosis, and other disorders that can lead to heart attack. To protect your heart and live a fulfilling life, you must acknowledge that it is past time to hold yourself accountable and begin making adjustments in areas where you are not performing optimally in terms of your physical and mental well-being.
The Picture below shows how heart attack occurs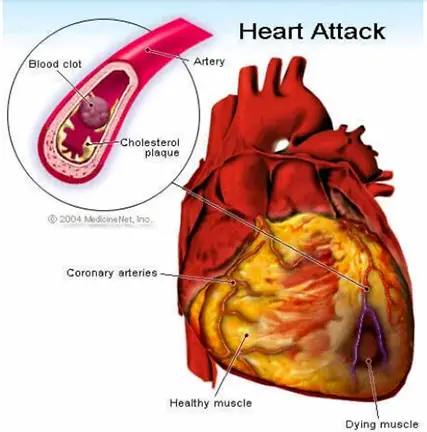 What does it mean to have a heart attack?
A heart attack, also known as myocardial infarction is When the heart muscles and blood arteries become partially or completely clogged, a heart attack (also known as a myocardial infarction) occurs. This condition prevents the heart's ability to pump blood to and from the rest of the body. Consequently, oxygen cannot reach the brain and blood cannot reach the body's vital organs in this situation. The heart becomes temporarily paralyzed, and the severity of the blockage determines the amount of the damage and the victim's capacity to survive after the incident. The most prevalent causes of coronary artery occlusion are the accumulation of cholesterol, fat deposits, and other fatty substances in the arteries. Consider the fact that 90 percent of heart attacks are triggered by the foods and beverages that individuals consume or by the development of dangerous habits. Knowing how devastating a heart attack can be, I'm hoping you'll take your time and read the rest of this article to get a better understanding of the situation.
Another image of a man suffering from a heart attack is seen below.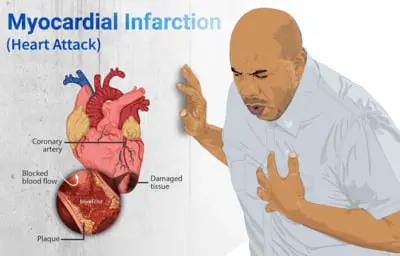 What is the best way to tell if one is suffering a heart attack?
It's simple since any little problem with the heart can be easily detected by anyone concerned about his or her health. A heart attack's symptoms can include chest pain (angina), a feeling of fullness in the heart, sharp heart pain, dizziness, difficulty breathing, discomfort in other parts of the body, and other signs and symptoms. These include, but are not limited to, chest pain (angina), a feeling of fullness in the heart, sharp heart pain, dizziness, difficulty breathing, discomfort in other parts of the body, and other signs and symptoms. A person who is suspected of suffering a heart attack should, however, be sent to the hospital for a complete examination, scans, and other tests in order to determine the true nature of their condition. A heart attack, on the other hand, can be fatal in seconds, which is one of the reasons they are so dangerous. Even if doctors are still conducting tests to determine the exact nature of the condition, the person may succumb. As a result, as I previously indicated, it is considerably easier to do the right thing and avoid a heart attack than it is to wait until one has occurred.
The two images below illustrate the signs and symptoms of a heart attack.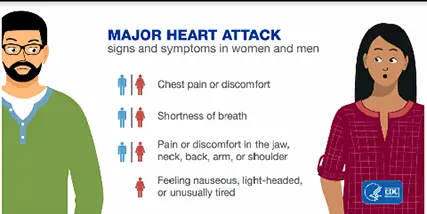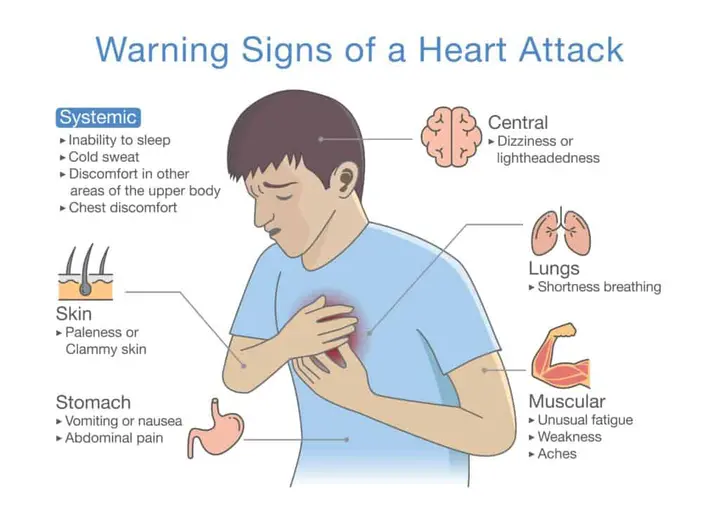 What are the five things you should avoid in order to maintain your heart healthy and avoid a heart attack?
There are different types of activities that can be performed to keep the heart and body in good condition. Starting from the beginning, on the other hand, is typically a good idea. It is difficult to do everything in one go, but it is feasible to do everything gradually and slowly over some time. It is possible to raise your chance of having a heart attack due to a multitude of circumstances. This article discusses the five key substances that might trigger a heart attack and how they should be avoided. As a health-conscious individual, you should avoid ingesting excessive amounts of such chemicals and instead should restrict your intake of those substances. Many people have died as a result of consuming excessive amounts of such substances, and I don't want you to be one of them. However, because you now possess this knowledge, you are no longer need to ignore or overlook the critical warnings that have been issued in the past.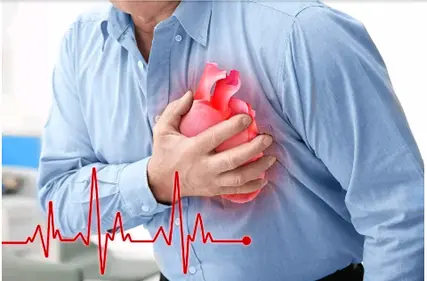 Please avoid using the following 5 substances in excess to protect your heart and avoid a heart attack:
1. Excessive intake of salt / consumption of uncooked salt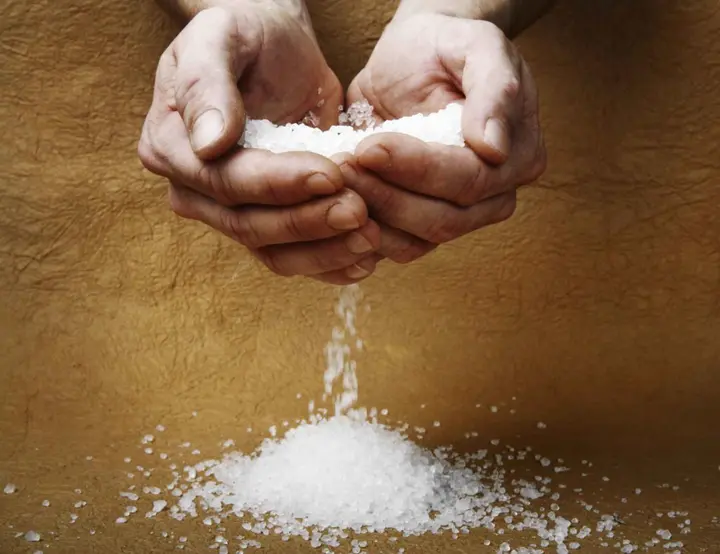 Excessive salt intake can lead to high blood pressure (hypertension), which stiffens and narrows the blood vessels. Blood and oxygen flow to key organs decreases. So the heart tries harder to pump blood throughout the body, which further increases blood pressure.
The element of salt is one of the most important in the kitchen. If you don't salt your food, it will have no flavor. Despite this, caution should be given when it comes to the method in which it should be consumed. In its purest form, salt is made up of sodium chloride (NaCl), an extraordinarily strong chemical molecule that, when taken in large quantities, has a substantial tendency to constrict blood vessels. Uncooked salt is the most dangerous since it is still raw, and it will have a higher influence on the blood vessels than cooked salt due to the fact that it is still raw. As a result, people who consume excessive amounts of salt are more prone to develop high blood pressure. As a result of having high blood pressure, you may develop a number of other cardiac problems, all of which can lead to heart attack. Please, if you are concerned about your health, use salt in a sensible manner.
2. Limit your intake of fried foods and other items that are high in fats and oils.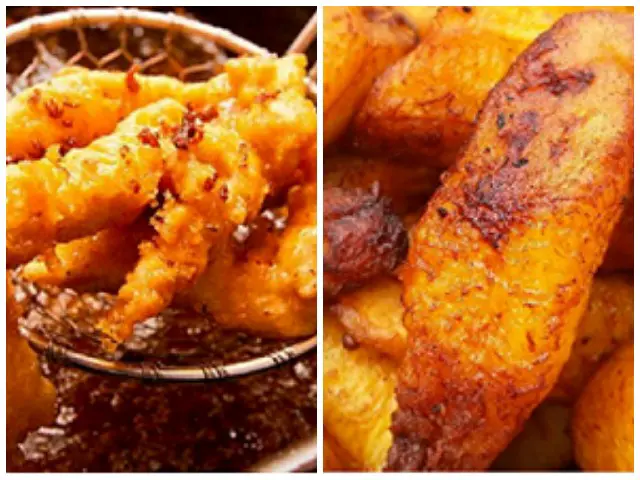 If you recall from earlier discussions on heart attacks, we indicated that excessive cholesterol and fat deposits are the primary components that cause blood vessels and muscles to get blocked. The conclusion is that everyone of us must cut back on the amount of fatty meals we consume, which includes fried and oil-rich foods. More specifically, excessive consumption of fatty foods has far-reaching consequences for the heart, not only weakening it but also impairing its ability to pump blood efficiently. Keep track of your body weight as well as how much fried food and other high-fat foods you consume to be on the safe side. If you can prevent having high cholesterol levels and being overweight, you will have eliminated one of the primary risks of heart attacks from your life.
3. Limit your intake of alcoholic and soft drinks.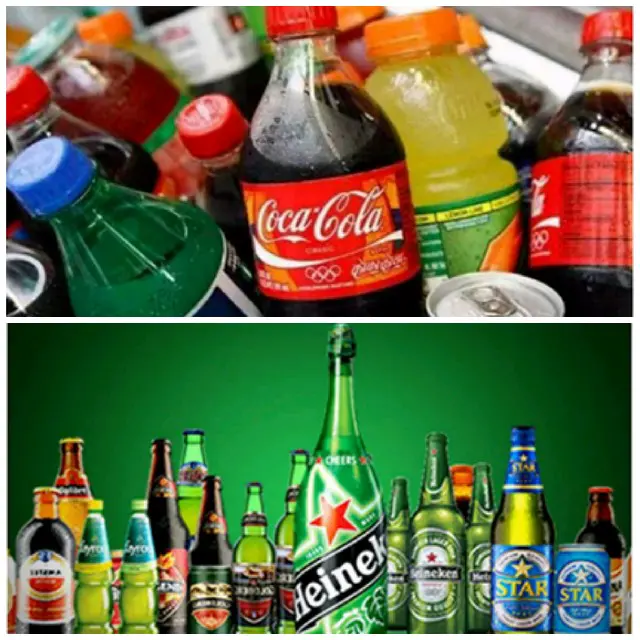 Many people wonder if alcohol can cause heart attacks, and for a good reason. Alcohol is a risk factor for heart attacks but does not usually cause a heart attack on its own. Short- and long-term alcohol use often have different impacts, but in general, an alcohol use disorder (alcohol addiction) indirectly contributes to a heart attack by:
Increasing blood pressure: As the kidneys work to correct the fluid that alcohol removes from the veins and arteries, the kidneys work to correct this imbalance by releasing proteins that tell the heart that your blood pressure is too low. Blood pressure increases to compensate.
Affecting diet habits: An established link exists between heavy alcohol use and poor diet because a person is not absorbing nutrients well, and they crave extra salt because of fluid retention. A salt-heavy diet is associated with an increased risk of a heart attack.
Affecting exercise habits: Alcohol use tends to impair the ability to exercise because of its effects of balance, coordination and fatigue. This fact further contributes to the risk of heart disease.
Alcohol's Impact on Organs Increases Heart Attack Risk
It's important to understand that alcohol indirectly increases the risk of heart attack by how it impacts the heart and several other important organs and processes in the body.
Alcohol and Heart Conduction
With alcohol in the bloodstream, the heart's conduction can be affected because alcohol alters the balance of several neurotransmitters, including gamma-Aminobutyric acid (GABA), epinephrine, norepinephrine and serotonin. Neurotransmitters are molecules that carry messages between cells, and your myocardial cells use neurotransmitters to keep time and rhythm with the rest of the heart.
Heavy alcohol use has been linked to sudden cardiac death (SCD), especially in older men. During SCD, the heart cells cannot keep a regular rhythm, and this causes the heart to stop suddenly. While SCD is not the same as a heart attack, SCD is the largest cause of natural death in the United States. Automated external defibrillators (AED) treat this condition.
The same can be stated for carbonated beverages. The two most important elements in the soft drinks that we consume on a regular basis are sugar and carbon dioxide. Sugar causes blood sugar levels to rise, and as a result, diabetes develops. The presence of diabetes already increases a person's chance of developing heart, kidney, and liver problems. If you make it a habit to avoid alcoholic beverages and sugary beverages, you will have fewer heart problems.
4. Opioid drugs should be avoided (e.g Fentanyl, Codeine, Tramadol etc)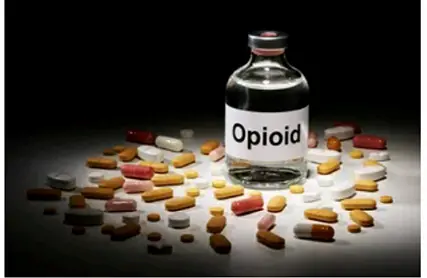 Every year, thousands of people lose their lives as a result of the absorption of a large number of opioid chemical compounds. They consume them in order to get energy and enthusiasm, completely oblivious to the hazards they cause to the heart, kidneys, liver, and other vital organs. It is intended for tramadol, codeine, fentanyl, and other opioid compounds to be used as analgesics in the treatment of medical diseases, and they are only intended to be used for a short period of time due to the possibility of dangerous side effects. The vast majority of people, on the other hand, are either completely unaware of this or have become addicted to them. Thank goodness this article arrived at the appropriate time. If you are concerned about your heart's health and want to live a long and healthy life, you should avoid exposure to these substances unless you have a medical reason to do otherwise. Please don't become one of the many people who have suffered heart attacks as a result of this.
5. Limit your carbohydrate intake and adopt a well-balanced diet.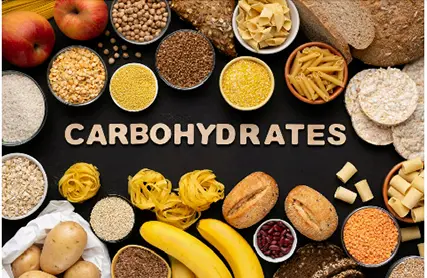 Last but not least, you must break the habit of eating carbohydrates on a regular basis and replace it with a more balanced diet. Excess carbohydrates provide an energy boost to the body, but they deplete the body of other nutrients. It is not healthy for the heart to be in such a condition of affairs. A well-balanced diet is essential for the heart's proper function and health. It is possible that consuming only carbohydrates would have no immediate negative implications, but it will have a long-term negative influence on your overall health. A well-balanced diet should be prioritized over junk food and consuming only one type of food at a time.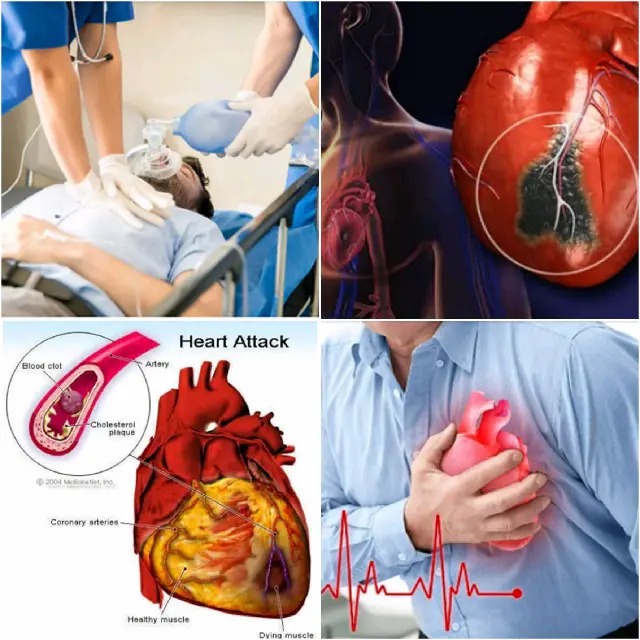 One problem with people's health is that they do not correct mistakes as soon as they occur. They typically put off starting something they should have started a long time ago until it is too late. Don't let a heart attack take you down. Don't let yourself become a victim of cardiovascular disease. Please keep your exposure to the five substances indicated above to a minimum. If you follow the recommendations in this piece, you will never be sorry for putting this article into action. It is important to realize that your health is entirely in your control, no matter what you do.
Source: operanewsapp.com