It was an interesting interview today, Tuesday, June 29, 2021 on 'GHToday' when Murtala Mohammed, Chinnia Issahaku and Kwame Jantuah joined Lantam Papanko to discuss road accidents in the country.
According to the host, the country witnessed a gory accident on the Kintampo road. The accident left scores of people dead and many other trapped.
According to Murtala Mohammed, MP for Tamale Central. One of the things to look at is the capacity of drivers when driving. He pointed that apart from the fact that some drivers drink and drink, many others also eat too much.
"If you take the road from Accra to Kumasi, can you count the number of Fufu joints that are there? Most of these drivers, honestly go and see them and the Fufu they take. Naturally, you will get tired and you will sleep. These things are happening.
Lantam Papanko, the host who wasn't sure about Murtala's response probed further to ask if accidents are happening because of Fufu joints.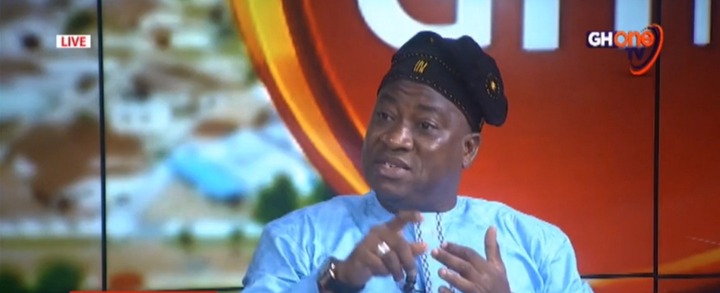 "Part of the reasons has to do with the capacity of the drivers. When a driver is drunk, it is as equal as a driver who has taken so much food. You might fall asleep. Some of these drivers can stop at about 2 fufu joints. If he stops at 2 joints and passengers are eating and driver is also eating, you know what can happen" Murtala explained.
According to statistics, road accidents are the number one cause of deaths in the country. This year alone the country has witnessed so many gory accidents. Many have alluded to bad roads as the cause of these accidents.
Source: operanewsapp