Leticia Kyere Pinanmang, a final year student of Miracle Senior High School a second cycle school in Sunyani in the Bono East region is now on every news desk and is making the headlines though She is dead.
A lot of questions and answers have asked and gotten on what actually killed the girl. Her death by suicide when seen adds up to the growing number of 3 suicide cases rising in Ghana only this week. A recent one is of a young boy who is called Isaac and is believed to be 11 years of age found dead by hanging.
This is so alarming, what at all in this world would prompt a little boy at that age to kill himself? Or there are some people behind doing this and making it seem like suicides? What made this boy allegedly kill him is yet to be known.
Back to Leticia. There are numerous comments on what really killed this beautiful girl with some saying she committed suicide by hanging herself because of broken-heart by her lover others too say she did so out of mere depression. But the parents of the girl are saying their baby girl was killed and the father even said that blood was drawn out from his daughter and has pictures to back that claim.
However, a recent picture from the girl's dairy has added a different twist to the whole issue. This piece of writing believed to be hers showed that the girl was dejected and had no one she could call a friend. She in the note said she thinks it is because she was not beautiful that is why things are going that way.
She in the note said she was always deceived and regrets coming into this cruel world but knows God would change the story of hers.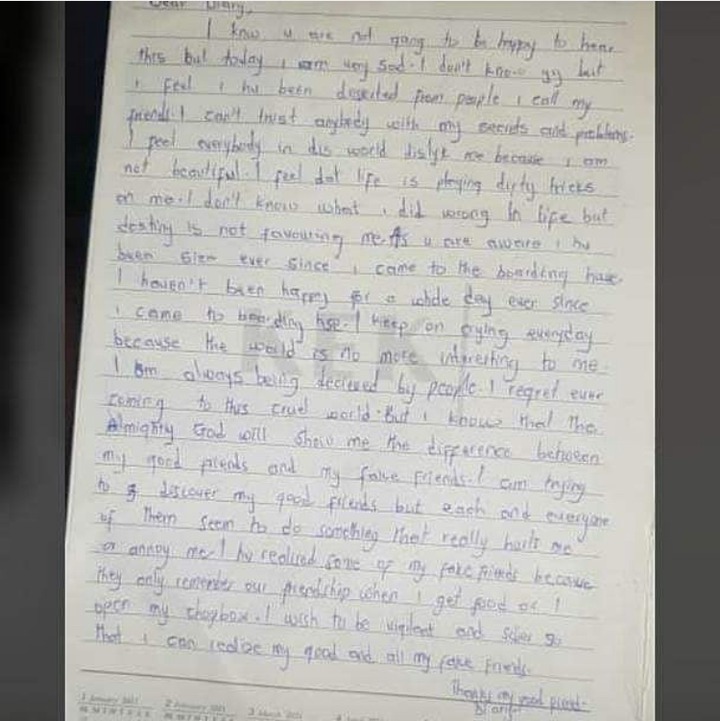 This note however seemed not to change the thought of others from the fact that she was killed. When this hit the internet, many people said it was all a planned thing and this could be from any other person and therefore do not believe it to be true.
Below is a screenshot of the comments by netizens online: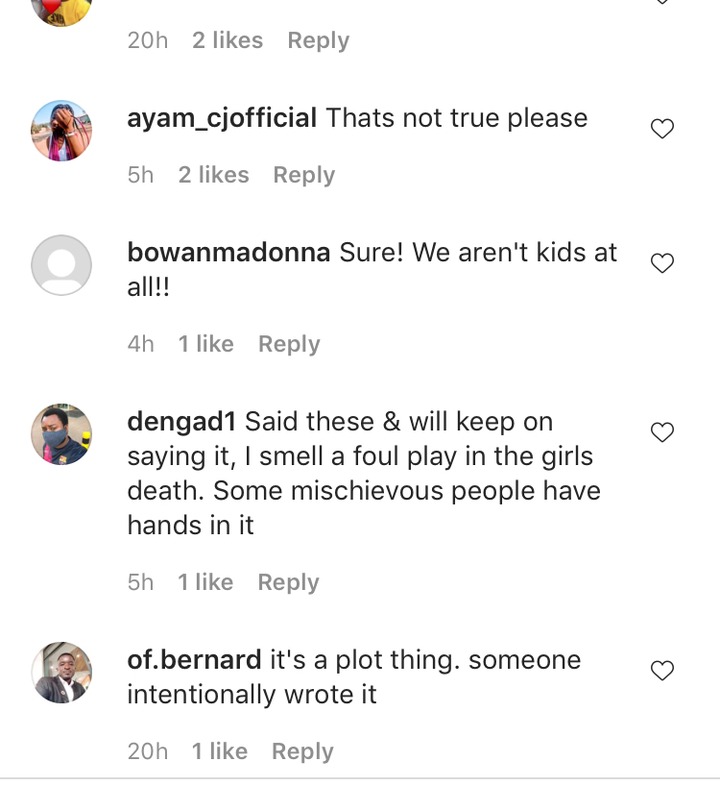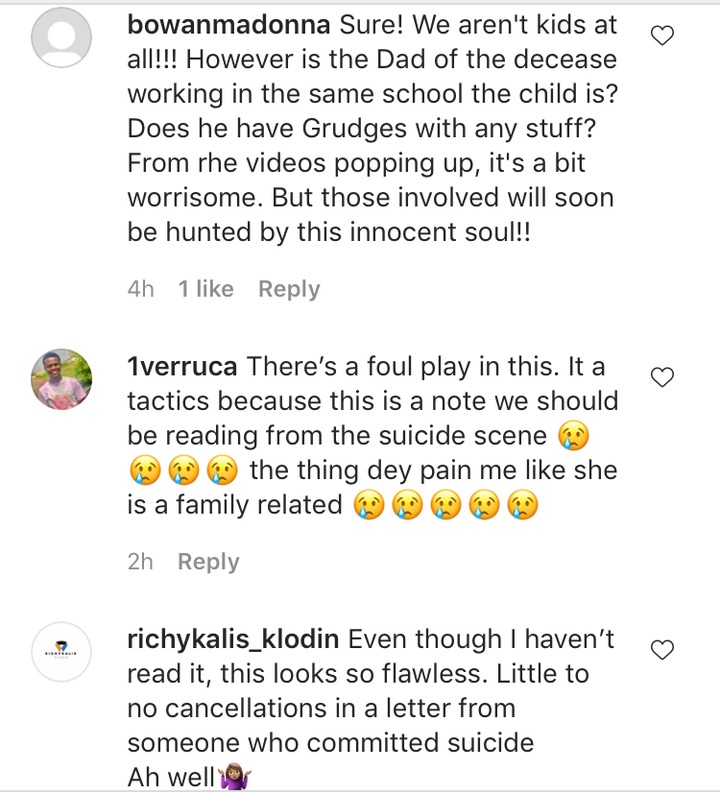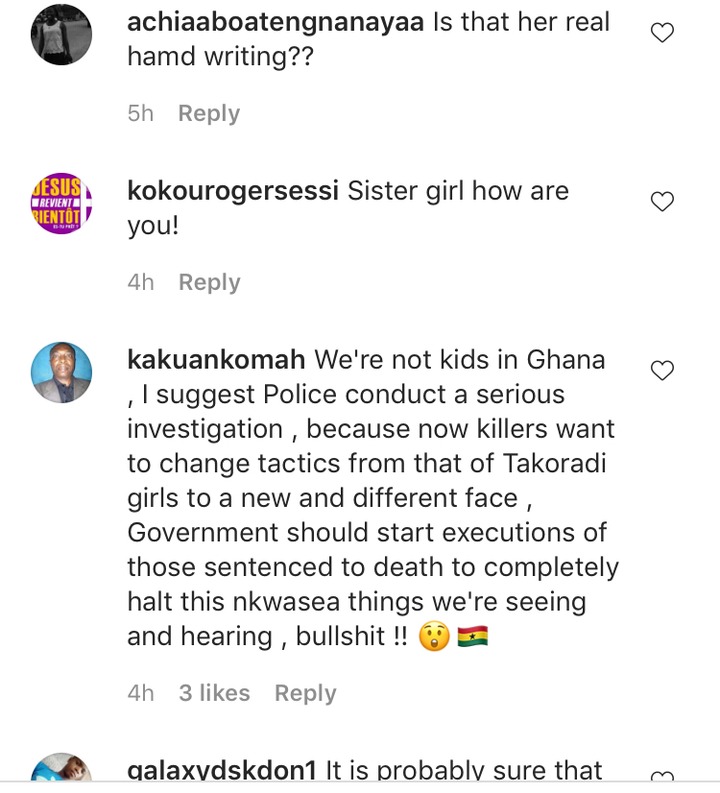 Do you also believe that she was killed? Let us know of your thoughts in the comment session.