Every country's driving force is technology. The exploration of ideas has been made possible by science. In the year 1886, Henry Carl Benz invented the first automobile. It was propelled by a gasoline-powered engine. Since then, further advancements have been made, and more beautiful prototypes or models are now available on the market.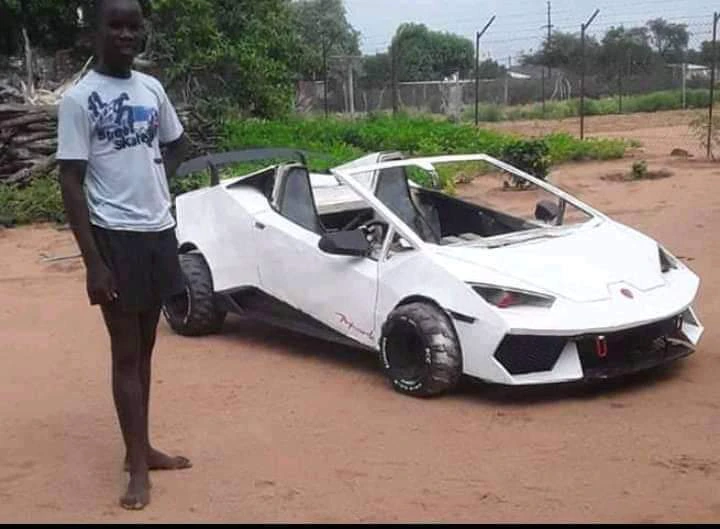 An unknown young boy has started his own car manufacturing, just like Carl Benz did years ago. The young man, a 21-year-old who has never attended an engineering school, was able to hack together scrap metal to create his own Bugatti replica.
As a result, the young man is pleading with his government to assist him in acquiring basic engineering knowledge in order to master or develop his engineering skills. Many young people have shown their engineering skill in a variety of ways. The car has a four wheel and powered by a motor engine. He plans to further improve upon his designs in the near future.
Source: operanewsapp.com