Background Information
Born in May 1953 in Toase in the Ashanti Region of Ghana, Justice Kwesi Anin-Yeboah is a Ghanaian lawyer and the current Chief Justice of the Fourth Republic of Ghana.
Anin-Yeboah was nominated by Nana Addo Dankwa Akufo-Addo in December 2019. 
He was then sworn-in as Chief Justice by President Akufo-Addo on 7 January, 2020.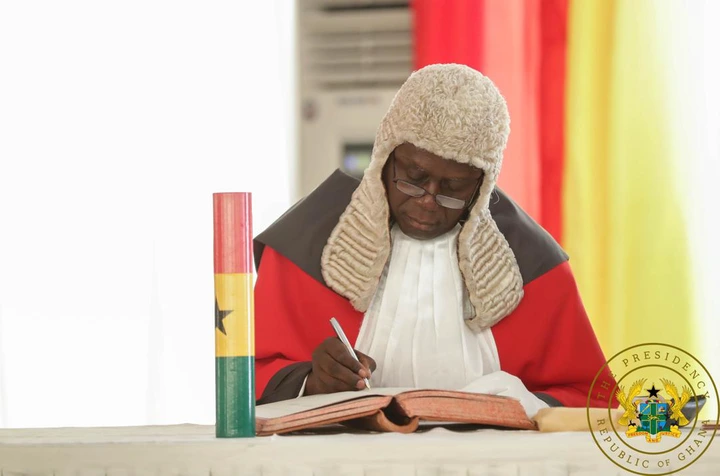 Vi
Justice Anin-Yeboah obtained his Ordinary Level Certificate and Advanced Level Certificate from Amaniampong Secondary School and Apam Secondary School respectively; and then moved to the University of Ghana, Legon for his Bachelor of Law Degree.
Anin-Yeboah furthered his law studies at the Ghana School of Law, where he was awarded a Barrister-at-Law certificate.
After he graduated from the Ghana School of Law, Anin-Yeboah he served as an Assistant state Attorney at Koforidua Attorney General Office.
His practice areas include writing of judgments in constitutional matters, civil and criminal cases, coupled with the provision of opinions on legal matters in the West African nation.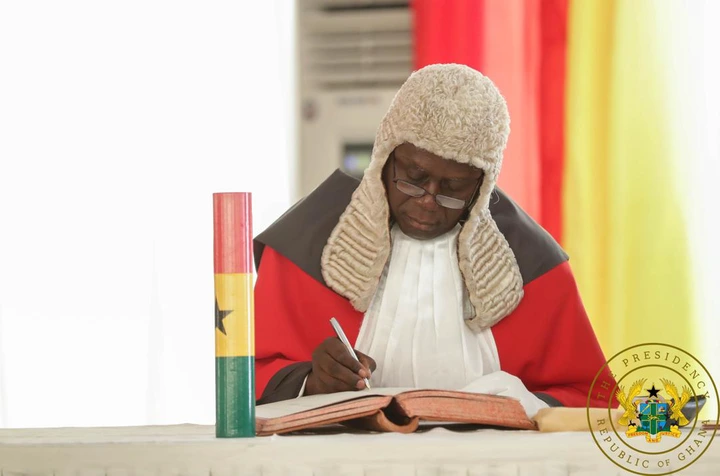 Track Record
The renowned legal practitioner further became a partner at Afisem chambers in Koforidua in Ghana's Eastern Region.
Anin-Yeboah later served as the Eastern Regional President of the Ghana Bar Association.
After he became a High Court Judge (from 2002 to 2003), he was further elevated to Appeals Court Judge, where he served in that capacity for half a decade (from 2003 to 2008).
Justice Anin Yeboah has also provided his legal experience to football in his country, serving as Chairman of the Appeal Committee at the Ghana Football Association from 2004 to 2008.
He is currently the chairman of the Legal Aid Board and Chairman of the Disciplinary Committee of The General Legal Council of Ghana.
Anin-Yeboah has since 2008 been a competent judge of Ghana's Apex Court.
Justice Anin Yeboah is currently the fourth longest-serving Justice of Ghana's Apex Court.
source: operanews