Baby mama and ex-girlfriend of dancehall king, Shatta Wale, might have just fired a shot at her baby daddy.
According to Shatta Michy, she wasted her youth with the popular musician although they made waves and broke boundaries effortlessly.
She made this revelation on UTV's United Showbiz with Nana Ama McBrown.
When quizzed by panellists and the host on the breakup with the artiste, she revealed that she was with Shatta Wale for 8 years.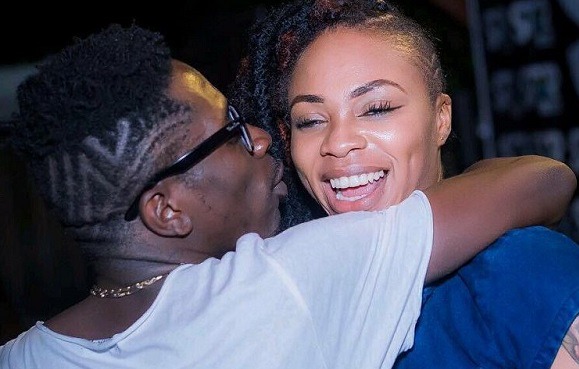 The 27 year-old also said she broke up after she learnt her own lessons and further revealed there were several break ups between her and Shatta Wale.
Michy added that she is back in the law school to get her degree in order to be a good role model to her son who is just five years old.
The couple have been apart for the last two years. During their break up Shatta Wale mentioned that his estranged fiancée, upon giving her a very luxurious life, is being influenced by her peers to live a wayward lifestyle which includes doing hard drugs and that a lot of Ghanaian girls will be disappointed in her.
However, Michy disputed these statements.