Ghana is indeed a beautiful place with a dynamic and beautiful culture, funerals are one of the things true culture of Ghana are being exhibited and they make sure they give out the best exhibition ever.
Funerals in Ghana takes a different dimension as compared to that of American Countries. In Ghana, one who never saw the dead when alive could easily tell how he or she lived his or her life. This because when you get to Ghana, expensive and customized coffins are mostly used to pay last respect to the dead and the coffin shape and designs are used to communicate to the world who the dead was when alive.
One could easily see some designs like Bible, Hammer, Car and many among others which will simply tell you who the person was when alive.
On twitter, many users got suprised and shock when they saw a photo of a woman being buried in a coffin designed like a penis. The photo of the coffin can be seen below.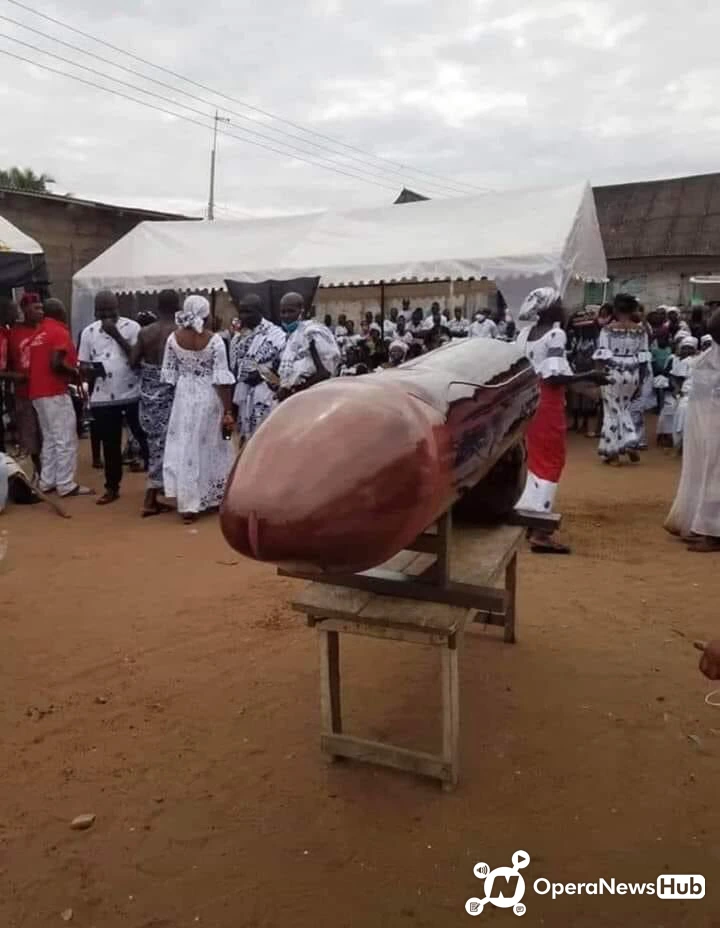 Many Twitter users easily guessed the live of the woman when she was alive. The following are the reactions that came from many twitter users.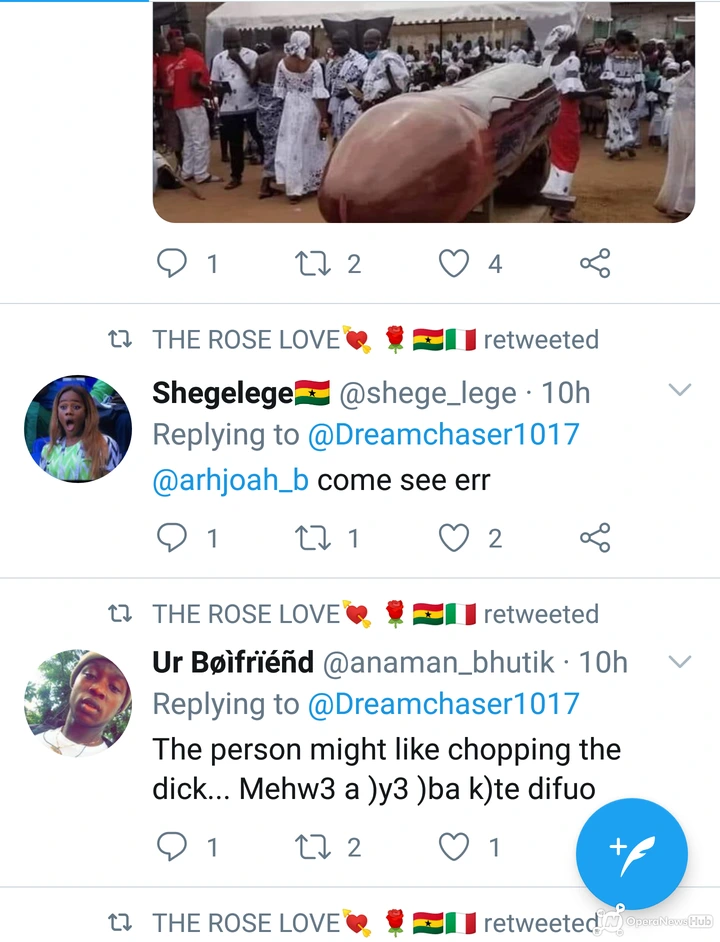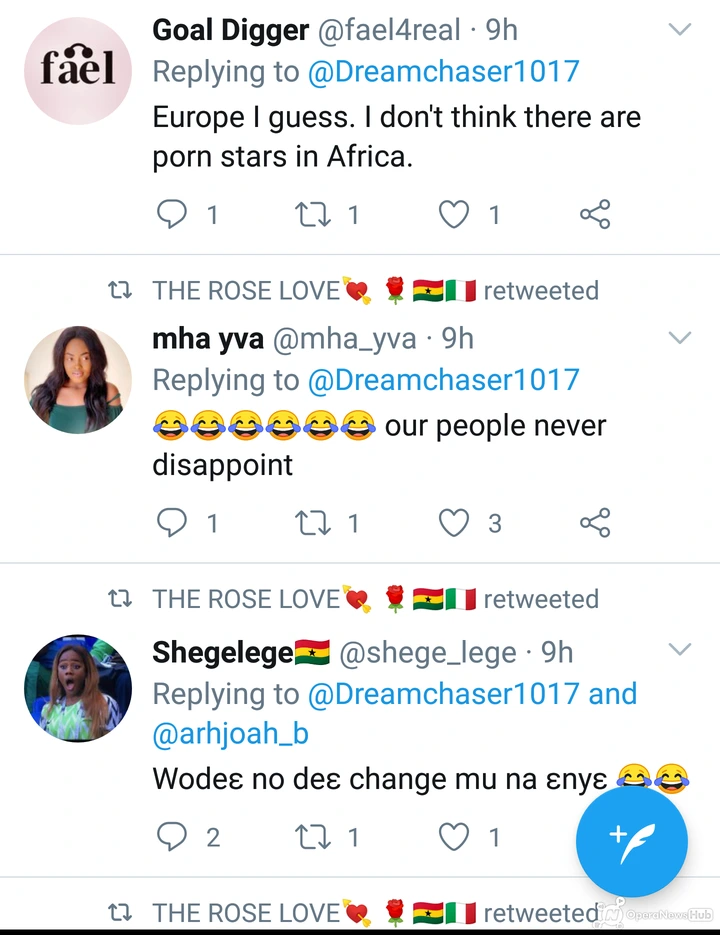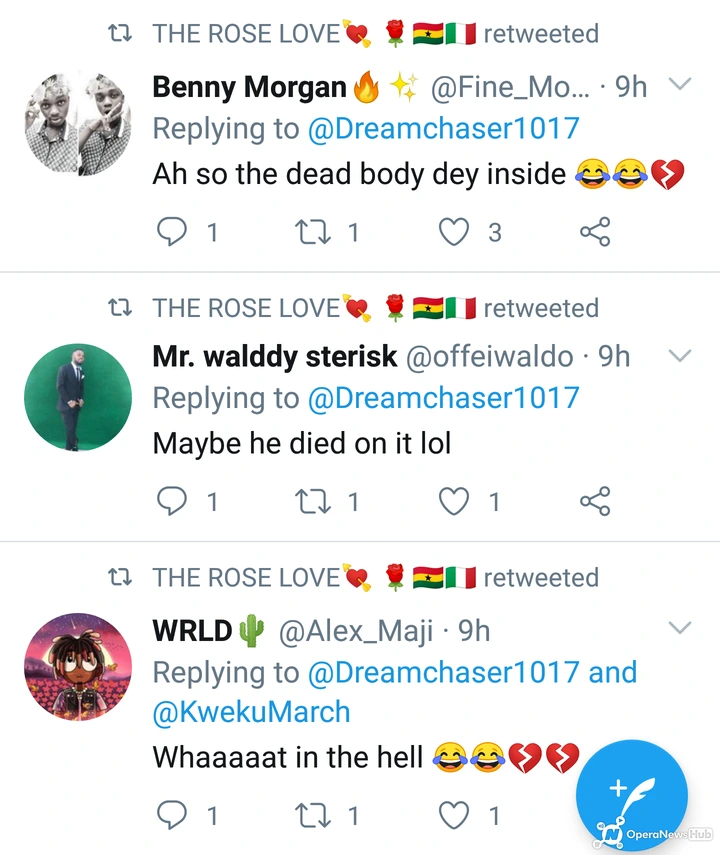 Many are those who reacted negativly and that tells us that we should be mindful of the life we live because it is being recorded by family. Please don't forget to leave your reaction as well.