Love can never be understood as the late scientist Stephen Hawking said. Love is really a mystery that can never be solved by any human. The saying that goes "love is in the eyes of the beholder" is true because a story about a young black man and a Scottish woman is circulating on Twitter and getting people bemused.
A Twitter user shared a story about a young man who is in level 400 in university of Benin. He made a Scottish female friend on Facebook and this beautiful woman visited him in his home in Benin.
It is shocking to learn that this Scottish woman is refusing to go back to Scotland after six months staying with they guy because she is happily familiarizing herself with lifestyle in Benin.
In a picture, the beautiful and humble Scottish woman is seen aiding the guy to wash. This woman really understands love and her character is worthy to be imitated.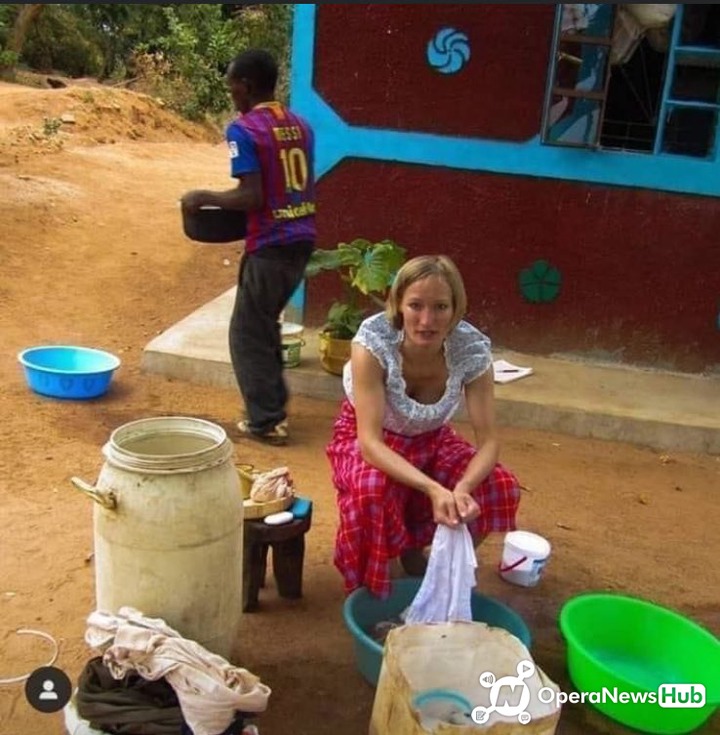 This story has drawn mixed feelings out of people as some are lauding the woman, few are feeling jealous and others are saying the guy is using love potion. Certain comments are also hilarious to read.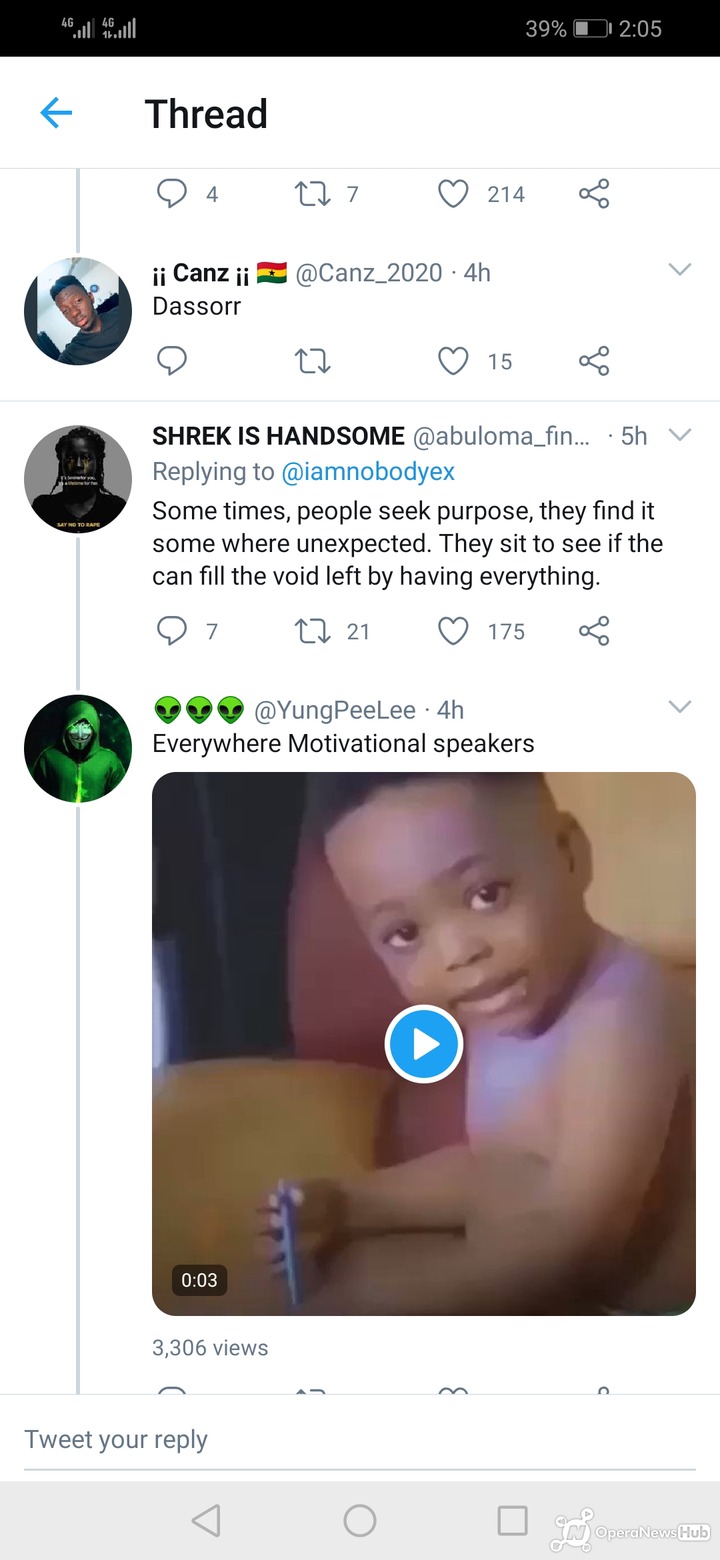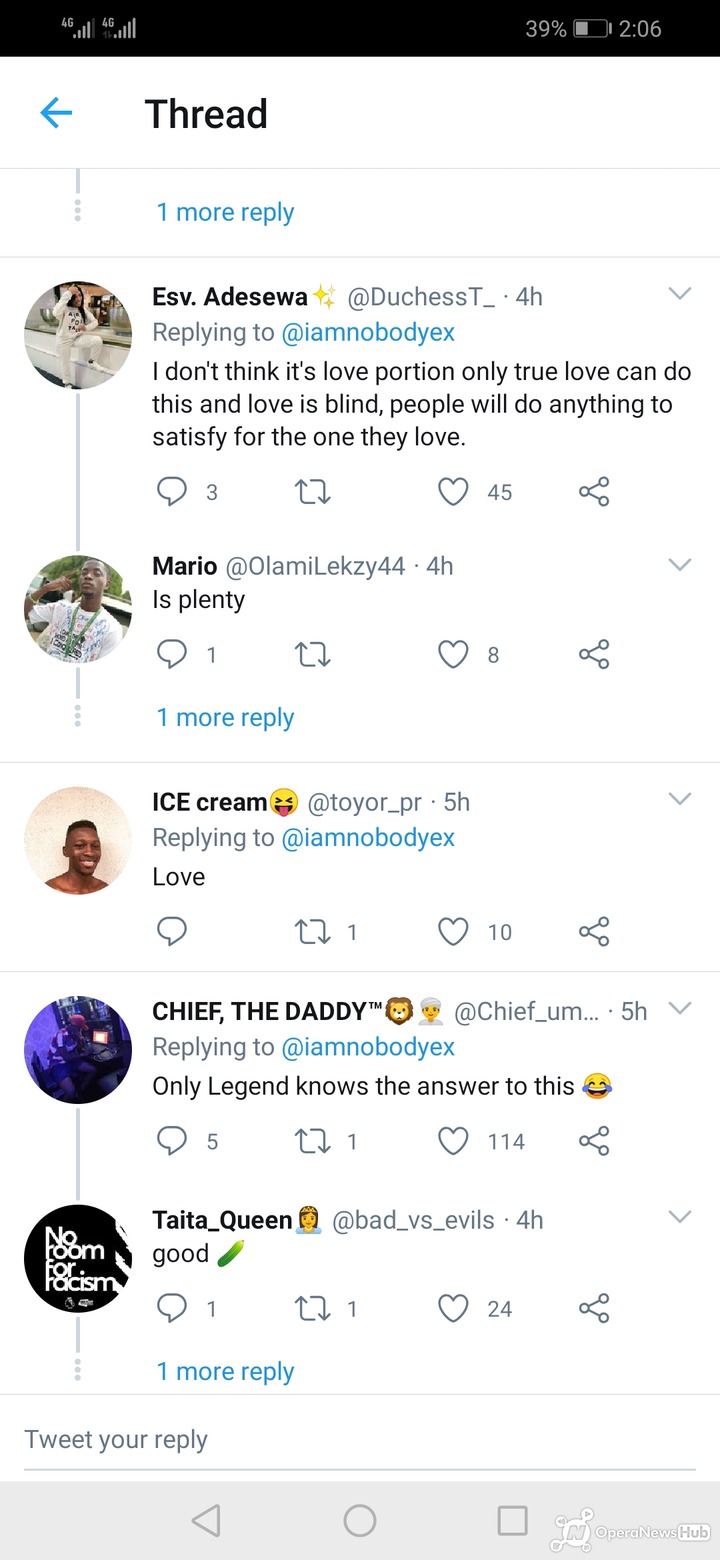 I don't think the guy is using love potion but real love. If you think different, please share your thoughts in the comment section box. Thank you and follow me for more latest and accurate news.